This entry was posted in Love Others and tagged Encouragement make a difference on August 2, 2015 by Julie Lefebure. Somewhere along the way I seem to have lost the ability to put myself first, there is always something else that appears much more important – children, husband, school, housework, work, shopping, phone calls, emails… some days even finding enough time to just wash my hair is a struggle. In just the past few weeks I have had discussions with mama friends who are juggling everything from a new reality of family life with a child with allergies to the question of whether it is time to wean a toddler from breastfeeding (and if so, the least traumatic course of action to do so). Don't get me wrong, I am far from the perfect friend and this list is as much a reminder for me as it is for anyone else! Christie Burnett is an early childhood teacher, presenter, writer and the editor of Childhood 101.
I think Christie you just described what life is like just being a mum although these days perhaps there are more pressures on mums than years ago? Join our Circle of FriendsSo we can send you love, freebies and offers right in your inbox!! Life is real, and sometimes it helps to find a place--like this--where you can be real too.
For me, it's all about little everyday moments of indulgence that I can squeeze in somewhere between school drop off, rocking the baby to sleep, taking a conference call and hanging the washing.
So many of my mama friends are so busy thinking of and planning for the needs of everyone else that they push their own needs to one side and just get on with the day. There is one struggling with loneliness as she struggles to re-adjust to life at home with a new baby and another trying to find peace with the decision not to keep trying for a much-wanted second child after a long, heartbreaking journey of baby loss. Make contact:  I often think a true friendship is one where you can pick up where you left off, even when it has been months or even years since you have seen each other for a good, long chat.
Give the gift of food: One of my most dreaded daily decisions is that of what to cook for dinner! Offer to babysit, take her kids or swap kids: During our recent school holidays, a friend had Immy over for a playdate with her children for a morning and it was amazing how much I got done with just one little person in tow (especially when that little one had a nap!) Even just inviting a friend over for lunch and a play date could make all the difference to their (and your) day. Give a small, everyday gift: This summer we were blessed with an oversupply of tomatoes and cucumbers in our vegetable garden and I really enjoyed surprising friends with a small offering of homegrown produce. I just like the idea that a small, random act of kindness could make all the difference to a friend's day.
More importantly, she is a Mum who believes wholeheartedly in the value of children learning through play, the importance of quality early education, and the togetherness of family. If you are new here, you might like to subscribe to the RSS feed or receive updates direct to your email. We only had telephones (no, we didn't have one when my kids were little) and the radio to listen to. These are great ideas for connecting with other moms and finding support from other women in the same boat.
That one disagrees with them does not make them fair game for derision and inconsiderate behaviour. And so many of us are also struggling with that niggling of self doubt, guilt or lack of confidence when it comes to our decisions and choices and actions – the ones that we are called upon to make every single day as parents.
I have been thinking a lot recently about what an awesome job so many of my friends are doing when it comes to this daily, family juggle. These easy friendships are so important but any friendship can be difficult to maintain when distance, a change in circumstances or just the everyday busy-ness of life makes demands on our time and attention.
If you bake, a loaf of homemade bread or batch of mini muffins that can be frozen for lunchboxes is a lovely offering for any busy mama.
I have recently used this great idea of giving a re-useable coffee cup to a number of my coffee-loving mama friends that I know have a daily commute or walk their children to school and I know how much this small gesture has been appreciated each time.
Which also got me thinking about how awesome it would be to surprise them with a little unexpected encouragement next time I see (or speak) to them. If you have a good friend that you haven't spoken to for ages (or even one that you know just needs a little extra encouragement or support right now), why not make contact today. Why not give a friend a night off from the kitchen by arriving for a visit with dinner cooked for her family? Even picking up milk, bread and eggs before heading over for a visit might just make all the difference to your friend's day.
And while you are at it, why not tell them what a great job they are doing – a compliment or word of encouragement from a good friend can go a long way to making a mama feel special. Or go all out and organise a mamabake with a small group of friends so that everyone goes home with a batch of homemade meals already prepared. We only did it for 4 days a week but, for 3 days we each had 2-3 hours for ourselves to do what needed to get done. I think I am glad I was a mum back then, rather than now, when we walked everywhere and things were so much more relaxed than they appear to be in today's very modern world.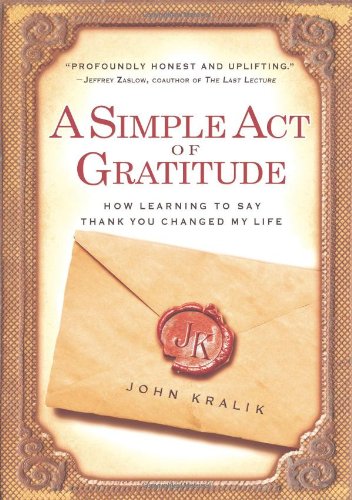 Comments »