The other day, a colleague said I had the "patience of Job." Maybe her comment caught me off guard because I answered with something like, "Job – patient? I'm not really very patient but I may look so to my colleague for having devoted many hours during my first eight weeks in my new job listening to the people in our organization, probing their views of how things are. Remaining faithful to God involves discipline and resolve that is formed over time that pushes through tribulation, triumph and lots and lots of ho-hum, hum-drum.
I wonder if a better approach would be to let the charges stand unopposed and just allow the inquiry to continue to the natural next stop – why?
What happened to Job is horrific and he is sad and depressed and angry at God for allowing all this to happen to him. This entry was posted in Journal and tagged Bible, Effort, Grace, Job, Living in the tension, Old Testament, Patience, Road Report, Setbacks, Trial, Work, World by FarmingtonGlenn. And now, I ask your patience as you wait for the conference recap packet--which should be available sometime later this afternoon. Job may not have been patient but he surely held fast to God every step of the way and, in so doing, he pleased God.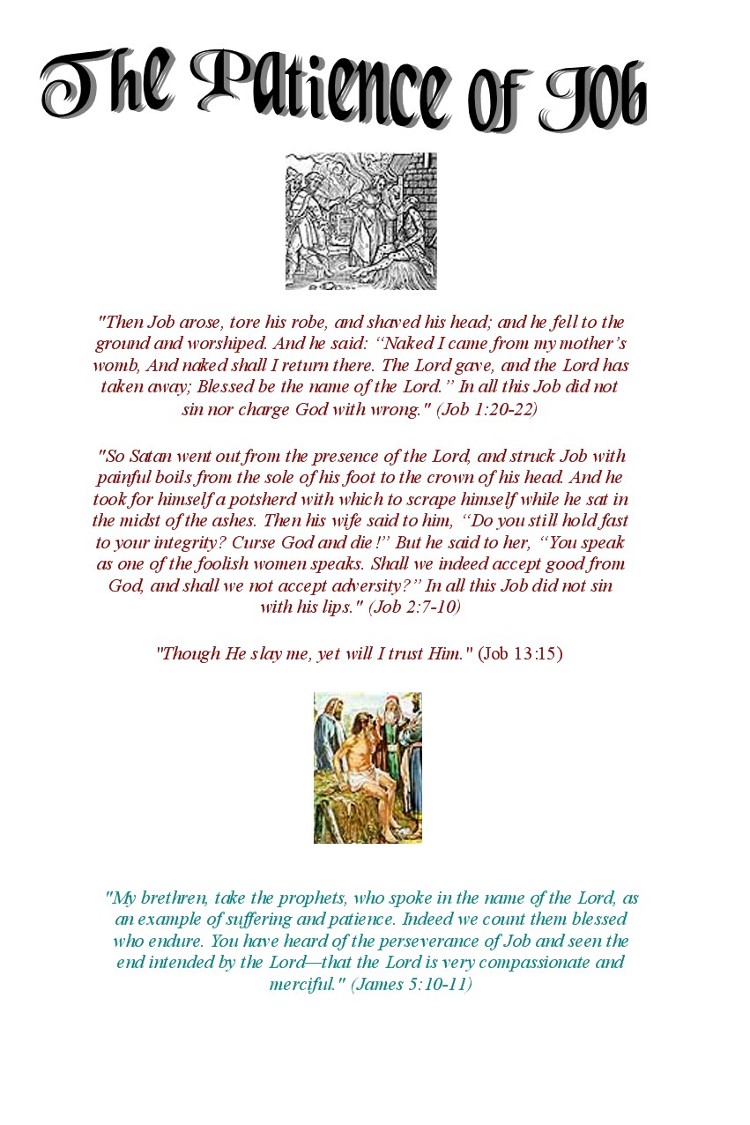 In the meantime, you can review with Kevin Beckstrom's always entertaining conference notes.
Comments »