Well, I can only say that I loved it a lot and spent time going back and forth to make sure I really get it. In his 100 page book John Maeda explores the ten laws of simplicity and while I did have a hard time to remember the acronyms he introduces to support his theories they do make a whole lot of sense.
Then again, maybe the perceived complexity of reading a digital format would outweigh the benefit of learning about simplicity, since it doesn't get much simpler than reading a book.
A lot has changed in the technology world since I first wrote it, so I hope that you can use the parts (and laws and keys) that are still standing the test of time.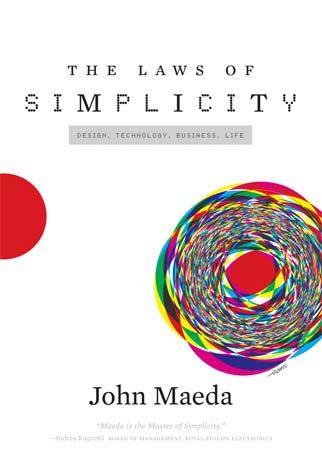 Comments »
GULER — 17.06.2014 at 19:26:25 Every evening retreat has an incredible space.
AxiLLeS_77 — 17.06.2014 at 15:20:28 With Cancer incorporates group discussions, guided.