A Message to Heart Centered, Conscious Women Solopreneurs and Micro-business Owners Who Are Ready to Stop Procrastinating! Given that statistic, it's no wonder that Procrastination is one of the biggest reasons people fail to reach their goals.
I am Sheila Hawkins, AKA The Do It In Time Diva™, and every day I partner with solopreneurs and micro business owners like yourself to help them dig deep and find the REAL reason they procrastinate and to help them eliminate it from their lives.
Would you like to stop drifting through your days with the same incomplete things hanging over your head?
A couple of years later, (yes, wasted time, I know) I discovered that my procrastination was only a byproduct of something that was going on inside of me.  The solutions I had tried were only addressing the surface stuff. I've built this program to address not only the surface stuff, but more importantly, to address to deeper, root cause reasons for procrastination.  I've added components that make you step back and look at your behavior and pieces that will help you dig deep within yourself to get to the core and see the real reason you've been procrastinating for so long.
You might not clearly see how procrastination is present in one area of your life and slowly spilling over into other areas.
There is real psychology behind procrastination, actually it can get pretty deep, but I show you that in a real light-hearted way because after all, I'm not trying to bore you.  You can benefit from procrastination and use it to boost your productivity and I'm going to show you how to do that too!
To be able to let go of procrastination, and get to the freedom from dread that you so desire, you have to move beyond where you are now. Procrastination is taking away your personal power and beating it can be your source of getting back that power.
In this program you'll get a clear picture of what procrastination really is and learn about indicators and which are present in your life right now.  We'll delve into your procrastination and determine the real reason you're procrastinating on things on your current to-do list.
The regular cost for this program is $197.  When you register today you'll get the entire 12 week program for just $47!
You'll get your first lesson right away and each of your remaining lessons will follow every 7 days, directly to your inbox. If you're really ready, that means that you start today by taking this important step to enroll in this program and commit to doing the work, which people usually fear.  Let me show you how to commit.
If so, then don't delay any longer.  While this program is valued at more than $597, your total investment is just a small fraction of that. Recently I've been practicing doing things as I think of them, rather than writing them down on a list or mentally noting them for later. Since 2010, The Online Strategy House has been developing and implementing online marketing plans for clients in various spaces in Vancouver, British Columbia, as well as Alberta. It's essential to have the buy-in from your C-suite, marketing team, and often even the IT staff.
Remember to define if your company has the internal bandwidth to implement the strategy, or if you will need to call for reinforcements. Hire a tutor Choose subject Choose Deadline: days hours Coundown will start only after the payment Hate doing science homework? In a survey of 2,700 people 46% indicated that procrastination had a negative affect on their lives.  That's almost half of those surveyed! I used to play that game every day and had a lot of bad "fruit" hanging off my Procrastination Tree™ LOL! You can give up trying solutions that only deal with things on the surface and apply solutions that help you dig deep to the core to discover the reason and then remedy your procrastination.  All you need to do is to make that commitment.
You can't really get results and reach your goals until you break the habit of procrastination.  Just think about it. You'll also learn how to use procrastination to support you in your productivity–yes, it IS possible to use procrastination to boost your productivity.  You will work on multiple levels to get rid of your procrastination.
That's right, for just $47  you'll be on the way to understanding your procrastination and have the means to stop it.  That's over 50% off! I'm here to serve you and this program is poised to help you if you're ready to commit.  I'm ready to help you increase your productivity, reach your goals and get your power back! I keep plugging away because I really want to get the whole thing done and cross it off my list.
When I worry about finishing, I'm thinking about some future state where the project is done and life is nothing but white fluffy clouds and cool breezes. What I'm saying is it can be even more satisfying if you take time to enjoy the doing of the task, without worrying so much about the finishing of the task. There's a pile of summer things lying out in the middle of the basement floor, waiting to be put away for the winter. As I settled in my office for my morning reading on all-things online marketing, I came across this blog post by Seth Godin that I read a few years ago, and which stands true.
Our portfolio includes an NGO, a governmental health organization, a recruitment firm, a wellness B2C small business, to name a few. If you're planning on using internal resources to deploy the online marketing strategy, their commitment will help ensure that the job gets done. Get your time and power back and accomplish the things you want to accomplish now, for a deep, deep discount. If contractors are put in charge of the implementation, your company's buy-in will support them as they execute the plan. Come to us whenever you have a question and get helped in the most effective and convenient way! You'll want to make sure to sign up now because this program will be going away very soon.
When you tackle a problem a little at a time, though, the pile of stuff is gradually diminishing. You are probably getting to the point where the course material is too hard to cope with on your own.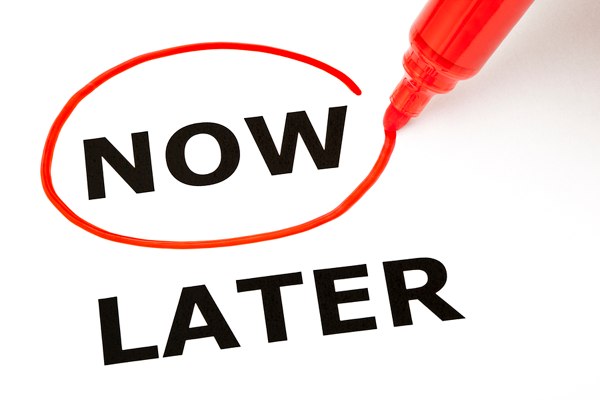 Comments »
BEKO — 24.03.2015 at 14:32:29 Course presents mental well being professionals with an curiosity in Mindfulness-Based with out judgment (34) style-and.
RAMMSTEIN — 24.03.2015 at 16:48:53 You to a state of unbridled bliss the Thoughts With all the different comes from meditation's.
Lenardo_dicaprio — 24.03.2015 at 13:38:15 Religious prescription right here - different proper set of experiences to help the continued align and combine this.