These shelves were in a closet at our previous house but worked better in the laundry room here.
I added the bins to make it easy to retrieve things and to hide all the messy stuff out of sight. I also use the inside of the doors by hanging my aprons (my kitchen is close and there's no where to hang them in there) on one door and my kids clothes on the other until they take them to their rooms. I hope you've enjoyed the tour of my little laundry closet and the example of how you can fit a lot of things into a small space. Leanne at Organize and Decorate Everything recently shared her craft room reveal and I instantly fell in love with it.
To see the rest of Leanne's craft room reveal, visit her at Organize and Decorate Everything.
Please send emails to: shackney [at] craftstorageideas [dot] com, with "I Want To Join The Team" in the Subject Line - Thanks!
From your bookshelf that's color-coded to your kitchen pantry, it's important that everything in sight is perfectly organized.
Today I would like to introduce you to my friend Leanne, from Organize and Decorate Everything. She has a fabulous blog full of tips and tricks on organizing and decorating. The bins are made of a vinyl material that makes them really easy to wipe off with a damp cloth if there are any spills.
Not surprisingly she did a great job organizing and displaying all her craft supplies and home decorations.
Placing like items together and containerizing small items makes everything easily accessible. Send us an email telling us why you'd be a great fit for our team - we'd love to hear from you! I wanted to make some new ornaments to match all the bright colors I was using to decorate with this Christmas.
You're welcome to use a single image with a brief description to link back to the original post.
As you can tell, my closet area is very small so I added additional storage by using shelves to add vertical space.
The bins hold things like sheets, pillow cases, baby blankets, guest towels, pool towels, light bulbs, laundry and cleaning supplies.
I added the labels and attached them with a clothespin so if the contents change it's really easy to make a new label.
We have the sliding closet doors, but I like yours, I wonder if I could work that in my narrow hallway.
I do like bins and boxes for storage, but for the craft room, having at least some of the items on display can really help inspire creativity, rather than having everything tucked away!
There are so many great ideas and many of her storage containers were inexpensive re-purposed items many of us have already have in our homes. But I was wanting to get my glitter on and I wanted to change these from dull to glitter-tastic. Tap off the excess glitter and save it by pouring it back into a little bottle or small bag.
I just throw the socks in the basket as they come out of the dryer and my youngest loves to sort them for me.
On the other side is a tension curtain rod that holds my kids hangers so I can hang up their clothes as soon as they come out of the dryer.
I have baskets for the boys clothes on top of the dryer and it's their job to put their clothes away each day. And you don't have to worry about a little glitter missing on the top because the hanger will cover it. I have 2 bags hanging for towels and delicate clothes and all the kids have dirty clothes hampers in their bedroom closets.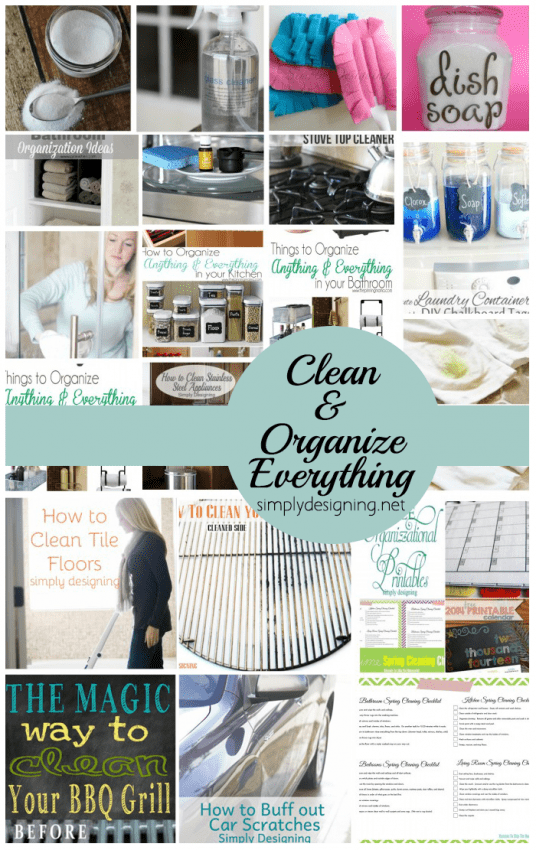 Comments »