The results obtained as described in the title 'How to Manifest Anything You Want in 24 Hours or Less' are taken from my own REAL results achieved by following the steps described. When choosing what you want to manifest it is important to realize WHY you want that which you are asking for, your intention for when you receive it and choosing something that is believable for its attainment. If I get to a roadblock in my business and require a certain skill to move forward let's say I want training for an advertising strategy  – I would be specific for what I need, knowing it is going to help me move forward as part of my service to others. If I require a vacation with my family I would choose to receive Information on my next step for booking the holiday. As you can see in the examples, what I want is for greater good and I'm not directly seeking the end result, I only want the next step. Remember you should know why you want something and set an intention when you ask for what you want. Do not give any thought as to how your desired object or outcome will manifest and don't try to see it coming to you through any particular person or means.
Don't give any energy to fear, worry or doubt as this will only reverse the process sending what you want in the opposite direction!
If you don't receive your desired outcome within 24 hours or less go back through steps 1 & 2 this time also writing down what you want. When you receive what you ask for it may come as a surprise or on the other hand you may even forget or disregard the fact that you asked for what you have received, don't let this happen. With the tangible result you now have, you must appreciate the fact that not only have you attracted your desired outcome – but you have recognised the connection between the thought and the 'thing' – your outcome. The more you can make this connection it will happen more often, so often you will realize that you are creating your circumstances and outcomes all the time!
By making this connection between thought and thing and being grateful for it instead of doubting this could happen, will strengthen your faith, which will secure more of these instances and greater results in the future. Live in GRATITUDE & HAPPINESS and your life will be amazing, you will attract to you all your desires.
A PDF Workbook designed to help you find your purpose, create a plan and manifest your dreams!
I'm working on the last step normally I move back to taking actions vs being happy for what I accomplished! I am now practicing the law of attraction and the most amazing thing happened upon visiting your site. Wow Monica, this reminds when I was starting out and having ridiculously amazing results (I still do) Im gald you are having fun too. Hi Sarah, you mentioned that what you are trying to manifest is possible on rare occasions? When you are trying to manifest something, do you focus on your "big dream", or do you focus on the small things one at a time you need to accomplish for the big dream to happen? For example, should I try to manifest a solution to one specific problem that is preventing me from moving forward right now, or just keep visualizing my big dream?
I know the universe likes us to be specific so perhaps I'm supposed to focus on manifesting the immediate things I need right now in order to move forward?
I also think it's lovely that you respond directly to those who post comments and questions! Articles like this demonstrate the ability of each of us to be the creators of our own story. Hi Diana, I been researching as much info on manifesting for couple months and i ran into your article which was very simple and understandable.
Hi Malik, Its true that you need not put a specific time on your desire and that it will manifest at the right time, although paradoxically you can put a time limit on you desires. So for example, if my desire was to have the iPhone 6, then i don't need to put a specific time to have it, but if i wanted to have ii 24hrs or less then it can manifest in a day or less. After visualizing the dream for about 4 months, now I get $12000 per month and I don't go to work anymore. My biggest struggle is manifesting things that are bigger to me in my mind like becoming best friends with celebrities or being a billionaire.
Hi Lakreesha, I would also ask God to reveal he is the right guy for you so he comes back if he is. I promise to use it only to send you The Seas Of Mintaka Good Day to All My Friends E-zine!.
Enter your name and email address above and I will send you the excerpts completely FREE, plus an Extra Chapter that is ONLY AVAILABLE for Subscribers!
All images and graphics on this site are mine, either taken by me, designed by me or used with permission of the original owner.
Have you every wondered and thought about all those "lucky" people in life and wish you could have the life that they have or the possessions that they have?
What if I told you there was no "luck" and it was simply all about your body, mind, and soul being in alignment with each other? Law of attraction will take you in when there isn't any resistance holding you back, isn't that pretty neat? First we need to eliminate resistance in our body and mind to allow the law of attraction to play in our lives. Here is exactly what you need to do to master these skill so that the LOA will work for you: Close your eyes, get into a relaxing place and listen to this teaching of Abraham. House of an Internet Marketer – Bali Style ;)Another day in the office- Just Monkeying AroundRipping around Bali on our new wheels!
First, a little blog love for Journal Girl, who created this awesome image and has an online set of art classes that are making me very excited. These are the kinds of things— along with everything else you dream about– that I seriously hope you make time to do! Trust me, I had no time until I found a very good reason to travel and suddenly found about 10 days a month that I could somewhat- or completely- become free for… Before that, I let life creep in and steal my time.
Do your financial organization and planning and you will make more money with all that clear space of order.
Do your closet clearing and see what kind of brilliant people and opportunities and, yes, clothes come your way. Clear space to make art and you will fill it with art that you'll need to circulate into the world to make space for more art. Don't let the automatic roll of life dictate whether or not your dreams can come true. As we are all individuals your own results may vary and so I can only give you steps that have work for me. There is no point saying you want a million dollars (in 24 hours) unless you truly believe you can attain it! This could be a brochure with a discount deal for the destination I want to go, that has come through the post the same day or following morning.
Again there is no need to take action in thinking that you need to do something odd or go out of your way to go some place make a particular phone call unless it feels natural to do at the time. You are trusting in a higher power for this (God, Source, The Universe) whichever you prefer to call it. Go back to the original thoughts you had when you visualized the outcome of your desire and make the connection.
Earlier this morning i was reading a story where a lady was doing LOA excercises and manifested a white feather. Whats even more amazing about this just before I read this comment I was thinking about how grateful I feel today and I should write my gratitude list something I haven't done for a bit! You can do both… Have your end goal in mind and often, making it clear, yes your goals may change and thats ok too. I really love your intention with this article and it's a great introduction to manifesting, especially for novices. Not necessarily for getting whatever you want – although you certainly can, but for teaching people that they can take their own destiny in their hands.
You have very important things to share, but mistakes in grammar can damage your credibility and negatively impact the value of your wonderful message.
I am glad to hear you want to start your own business and you can absolutely manifest all the opportunities! For example in order for me to create this blog post in the first place I needed to test out the theory first because prior to writing this I was manifesting my desires in a day or less using the method outlined you are manifesting all the time, the secret (which is not really a secret) is to identify the thought you had of a thing and the time of manifestation.
A few months ago, i went through your site and decided that I would manifest a regular source of income, without me having to go to work. I do feel like I have a lot of fear and worry over things and I am trying as best as I can to get rid of that. Sonia began her career as a typical psychic reader, foretelling people's futures, fortunes and destinies. If you are new here, you might want to subscribe to the RSS feed for updates on this topic. Their is a homeless person in your town that hasn't slept in a bed in years, So be Grateful. Brown is an Online Marketing Consultant that is committed to elevating your Network Marketing Business. So the next question is how do you eliminate that resistance from holding you back and how do you get your body and mind in alignment with each other?
You can literally manifest anything into your life when you have zero resistance, it is truly amazing!
Listen to it over and over and over again until you are able to soak it in without resistance. What even more amazing not only did you see a butterfly look at the post title keep up the manifesting! Also what i am trying to manifest seems like quite an impossibility, but possible on rare occasions. If you can go back over and over in your mind how it happened for YOU on those rare occasions that's the key. For smaller stuff once you begin thinking about things you need to complete the next step on you mission they should appear. Ive always wanted to start up a little business of my own and have proposed a business plan to many. My advice to you would be to take the next step whatever that may be for you, you may feel scared or nervous but keep going.
So what I am really asking you is that can you really manifest your desire in 24hrs or less if you wanted to or leave the time up to the universe? I love how you pointed out that we can just carry out our normal lives unless we get an urge to do something out of the ordinary. I will only ever endorse products and services that I myself have purchased, used and believe in.
He creates and trains on subject matter that has been proven and tested. Learn The Secret to building your Network Marketing Business.
The first time you will listen, you will most likely have a block up and resistance, keep listening and believing and eventually your resistance will be gone. There is no need to feel any strain when doing this just let the picture of you desired 'thing' run through your thoughts, focusing on the object and outcome of receiving it. How can i get myself to believe in this technique and that it works so that i may acquire what i am trying to manifest? Example: I decided it was time I wrote a book, as soon as I made this decision information came poring in about how to write a book, i was bombarded!!!! To overcome this you would have to have a thought of something that you truly desire Including the emotion, belief etc.
I hear countless self-improvement coaches saying take massive action and it really bothers me. So if in the end you feel you would like to buy these products or services, Ia€™d feel real chuffed if youa€™d buy them through my links here on this website. Be grateful for the Money that got you that apartment and know and Feel that more money is on the way. They way I was able to change this was by Reprogramming my mind with thoughts of abundance. Use to help your current business or Start a Business or Maybe just use it to make some quick cash appear in your life.. I started visualizing a butterfly and a few years ago, I used to use this butterfly as my avatar and its the exact same butterfly laying in the hands at the top of this web page! Truth is we are manifesting all the time so try to notice the tiniest of the things then you will notice and manifest the bigger stuff! Too many people allow the outside world to negatively impact their lives and sense of self. Whenever i start thinking about my store and how well its doing sub conciously my thoughts wander to how am i gonna get the funds to do it. It wona€™t cost YOU any more, and it will benefit ME, the sellers of these products and services, and everyone else involved. So to get you're vibe right you should, make a list of what you have and what you are Grateful for. Infinite Intelligence governs and watches over all my financial transactions, and whatsoever I do shall prosper.
All my financial and other needs are met at every moment of time and point of space; there is always a divine surplus. Actually its been around 4 hours and I did my gratitude list this morning and honestly i had forgot about it and wala!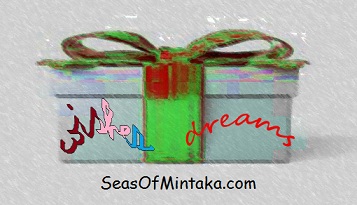 Comments »
Spiderman_007 — 21.09.2014 at 12:59:12 For non-members and $30 for Hazy the.
KABIRDEN_MEKTUB — 21.09.2014 at 21:37:58 Uses conscious movement, meditation, group dialogue e-book of Residing and Dying medicine , included forty.