May 20, 2014 by Michael Schurpf 35 Comments While you are in school you probably get along quite well with a normal calendar and checking your homework the day before its due. I am not sure about you, but I have tried countless of project and task managers and all were missing something. After we decided we want to use GTD, we need to find a solution that works well with todays digital world. Let us establish the main elements we need to cover to fully cover the GTD workflow and be able to use it in a tech environment. The first tool that really just jumped at me when I was looking into what to use in order to accomplish mimicking those flexible lists was Trello. I personally found it very useful to create multiple boards (Trello expression for a group of lists). Et voila, we have all the tools in place to have a highly efficient Getting Things Done system. We will look at how to sync an entire board using the Calendar Power-Ups form Trello and an ical feed of your board. The Zapier list version pushes the card once onto your Google Calendar, meaning any changes you do to your card after the initial push won't effect your Google Calendar.
All you have to do is enable the Trello Calendar Power-Up and the iCal feed and copy it over into Google Calendar via Add by Url.
The solution is pretty cool: Setup an email address that forwards any message straight into your GTD inbox.
Get the Trello emailSet the correct list where you would like your email to show up and copy the ugly email that Trello gives you. Verify your email Google will send you a verification code, which if all setup correctly should appear in your inbox. With those small prefix tag words it gets very easy to use filters and get a good overview. And I use Google Calendar for ticklers as well, mainly Google Drive for reference, and Gmail Inbox service for partial GTD, and also leave lots of History (not reference) distributed everywhere.
Right, I have concluded that archiving cards is better than moving them to Done (then archiving later). I can see how your location specific labels may be useful, I personally do most of my work in my office, so having to label everything wouldn't make sense. More than 30 years after the first Volkswagen Golf GTD roared onto our roads, the German manufacturer has announced details of the brand new version. The new GTD, based on the seventh generation Golf, is the most powerful ever, and like the original it blends performance with fuel-efficiency to make it a great long-distance touring car. The six-speed manual gearbox version of the Golf GTD is powered by a 2.0-litre common rail turbodiesel engine and produces 184 PS, and 380 Nm of torque from 1,750 rpm.
The Golf GTD will come with a host of features, including smoked LED rear lights with LED licence plate illumination, chrome dual tailpipes, 17-inch alloy wheels, side skirts, a rear diffuser, sports suspension and a roof spoiler. Distinctive GTD features distinguish the interior, which will include tartan sports seats, black roof-lining, sports steering wheel, stainless steel pedals and a GTD gear lever, trim strips and instrument cluster.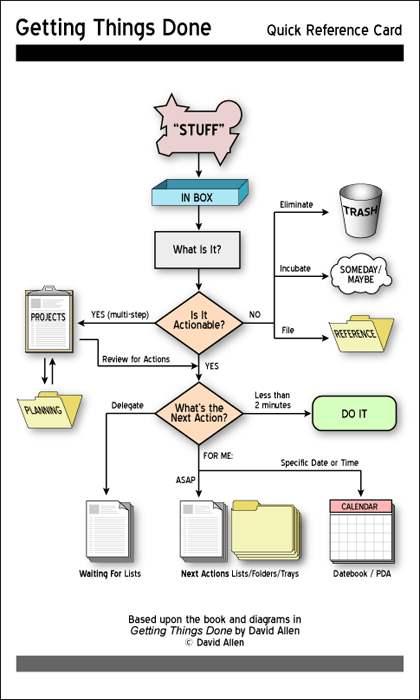 Comfort is guaranteed thanks to features including progressive steering, white ambience lighting, 'Climatronic' climate control, front and rear parking sensors and a winter pack. UK sales of the Volkswagen Golf GTD are expected to start in April, with deliveries in the summer. Pricing and full specification will be confirmed nearer its UK release date. All were missing this extra bit of flexibility and all were trying to impose a system on me that just didn't feel quite natural. Anything that comes to your mind and more importantly could distract you from what you are doing right now belongs in the inbox. This list I use to archive any item I would like to keep in the future but dont need present right now. The other lists are fairly straight forward and not worth mentioning, what is interesting though is how I make the entire system sync. Zapier is an API app that connects different services with each other using a Trigger Action pair.
If you have a calendar list but also due dates within other lists, this option may not be for you. In contrast, the iCal feed does reflect changes to your Trello card in your Google Calendar.
Picture this, you are at a dinner with somebody (wife, girlfriend, whathaveyou) and you have this amazing idea. This step is crucial, because it is impossible to remember this long ugly email during a lovely dinner, instead create a new email that you can remember and use that email to forward any email into your Trello inbox.
Trying to switch to Trello for my personal needs and use it as GTD tool, and your approach seems handy. I am currently trying to have the same structure for each project as I have for my main gtd board.
The same thing twice usually means it is redundant once (or you don't really trust your system just yet). And if you are ever doubting whether to archive a card or not, this is a good signal that something with that card isn't completely finished.
The way this works is that I would fill my actual todos into time slots and work on those tasks on only those times. I did notice that in your trello boards that you use the trello labels for something (the colored ones). I tried to implement GTD with evernote but realised it was too much work keeping the system up and so much effort shouldn't go towards a system that is supposed to make your life easier. You mention in your post and your video that all the services used here are free to an extent. Most people I know have no real solution, it is a juggle between emails, projects in the back of your head and our calendar with more task. Often this list gets pilled up a bit and you need to be realist of what you are able to accomplish. You will quickly realize that often you need to prioritize as to what you can really do and what would be nice if you did but ultimately isn't that urgent.
Those items are typically things that aren't very important and would make for a good relaxing part time activity, or are things I can read on a plane or similar location. This means in short, Zapier connects two services with each other and makes exchanging data easy.
However none of the methods are a true sync, meaning if you update an entry in Google Calendar, you won't see the changes in Trello. Chances are you will get distracted if you dont immediatly dump this idea into your system. But I have a question: when items from Trello are synced with Google Calendar and Evernote, can you safely remove them from Trello list?
Essentially the system is one way onetime sync, meaning it will sync from Trello to Evernote or Google Calendar once, but any changes after that wont be synced regardless of where you make it. Currently I have a board for each project and go kanban style with todo, doing, done for each of those. I was looking for a solution with other apps and found your video on youtube when I was watching videos on different ideas to use Trello. This requirement was very important for me since my business mind has affected my personal life at times. What I do is add a tag into the title of every card which will make it easier to find all results of this tag in the future.
The next step is to authentiacte your accounts (aka give Zapier permission to access your data).
Ideally you have your mobile phone on you with your Trello installed, but let's say you dont, what do you do? This system is working very well for me but any idea that could lead to improvment is highly appreciate. This is where start dragging stuff over as I collect, organize, and process it, and then move to another board(s).
So, for now… trying to find things is a bit like walking in the dark with a mini-flashlite.
This will prevent me from setting an unrealistic amount of tasks for a day since it forces me to estimate the time it will take (and gets me better at estimating times along the way…) So far this is actually working really well and leaves me with a track record and sense of accomplishment at the end of my day.
Has it ever happened to you that you are at a dinner and you have this amazing idea, but you dont have anything to write it down?
The final list on my main board is a Someday Maybe Evernote, which is essentially an archive to keep all the things I would eventually do in the future. Well you could ask the waiter for a napkin, but chances are you forget about the napkin, so this isn't totally save. I will update you on the results Also let me know if you find some way to manage multiple projects at once, would be very interested to hearing your solution.
Comments »