It is customary to salute Nelson Mandela as a great leader and statesman, which of course he was.
Let me share my take on three aspects of Mandela's life that I believe helped shape his mind, develop his wisdom, and make him the leader and innovator he was.
The people who change the world or innovate are usually driven by a singularity of purpose that other people just never develop to the same level. Edison was singleminded in his purpose to invent not just the lightbulb but a new society that used an electric grid and electric devices.
Mandela wrote his autobiography, Long Walk to Freedom, with the assistance of writer Richard Stengel, who spent three years with Mandela in the process. I believe the world still undervalues a simple but significant step Mandela took while in prison.
Second, by learning Afrikaans, Mandela expanded his capacity to understand people differently.
For Mandela, this involved a disciplined approach to staying positive and tranforming his life's negatives and setbacks back into positive ends.
It's a remarkable attitude and skill, and it's another reason Mandela became, on a grand scale, one of humanity's remarkable innovators.
If you are over the age of twenty, chances are you went through an education system that equated intelligence with logic and reason, and likely gave the so-called soft subjects like art a much lower rank.
Teresa Amabile, speaking at TED: 35 years of research confirms the fuel of creativity is not talent, but passion.
It's not hard to see why society, until recently, paid little attention to whether people actually feel passion for the work they do or whether they're engaged by a sense of purpose.
Teresa Amabile, one of the world's leading experts on creativity, has spent more than 35 years researching what makes people creative and innovative. On the flip side, the research has also shown that the usual creativity killers do just that: they kill creativity.
Amabile points to photographer Craig Tanner as an example of how the presence of passion and purpose can serve not just as a source of creativity, but can actually be transformative. Perhaps most surprising of all, science now is merely affirming what humanity has known intuitively for a long time. Whether you call it passion or purpose or psychology's term 'intrinsic motivation,' don't expect much creativity or innovation without it. Notes: Teresa Amabile and Steve Kramer, "Talent, Passion and the Creativity Maze," HBR Blog, February 27, 2012. A battle is raging in the world of capitalism today, which means pretty much everywhere on the planet.
On the side of winner-take-all hardball capitalism, an HBR article from 2004 captured the philosophy well. Fortunately, in last few years, there is a growing chorus of calls to rethink and transform capitalism.
By definition, if capitalism is to be reinvented, what is required is a massive rethinking of capitalism itself.
If the new brand of capitalism is to succeed in putting people first, design thinking is already making a profound contribution. This is because the methodology created in design thinking starts with – and stays focused on – real human needs. A great example and guide, which you can download for free, is available at HCDConnect.org, the organization founded by IDEO and supported by the Bill and Melinda Gates Foundation.
The guide sets out the design-thinking process under the three stages of "Hear," "Create" and "Deliver" (which also, coincidentally, creates the acronym HCD). That's clearly a far cry from a philosophy that sees capitalism as just a matter of making money and trouncing the competition. Actually, science has now shown that 50% of the brain is dedicated to processing visual information (much, but not all, of it concentrated in the brain's right hemisphere).
Chalk that up to an education system that for the most part, until recently, shunned visual thinking as a serious method. Much research now shows that the brain works best when both the left side (logic, words, reason) and the right side (visuals, the mind's eye, feeling) have been developed and work well together.
A growing chorus of experts are showing that training the right side of the brain is not just for the sake of the art itself. The process of thinking visually can also help you tap into a part of yourself you might otherwise have missed if you only think in words.
Robinson himself has become an advocate of mind mapping, the visual technique illustrated above by Tim Brown.
A long line of research has shown that deep in the middle of your brain (and, of course, mine) is the part that's been around since humans began.
While it handles at least one pleasant function (the sex drive), it also handles most of the not-so-pleasant functions, like fear, anger, worry, doubt and the other negative emotions. Through your education's "well-organized, but toxic rules at school, the resistance gained in strength," he says. The resistance thus got trained, but unlike the resistance training you can do in a gym, this kind was not good for you. Tim Brown, David Kelley and Tom Kelley from design firm IDEO have been leaders in the movement that transformed "design" as artistic work into "design thinking" as a process.
To produce design-driven innovation, IDEO developed their methodology into a 4-step process: 1.
Creativity is a step further on from imagination, because it involves a lot more than just being imaginative. Creativity is thus a process, and Robinson says the three key words in the definition are process, original, and value. In both definitions, innovation clearly is not just new products or inventions: it's bringing about purposeful, focused change that has value in practice, in any sphere of society. Putting all the above together, what the above definitions have in common is that innovation is a process.
Whether you call it design thinking or some other term, it's the process of transforming ideas from your imagination into a creative output or solution that has value and thus amounts to an innovation. The question is whether you are tapping your imagination to  actually become creative, and whether you're using that creativity to produce new solutions that have value.
Recently, I met with the CEO of a medium-sized nonprofit in the immigration services sector. I explained that he should set one up – a team of key people, from management, staff and his board, to henceforth manage innovation. Step 3: The third step is to train the team members to properly understand the innovation process and develop innovation skills.
By setting up a proper process to organize and manage innovation, you elevate it to one of the organization's priorities. Thomas Edison is often quoted as saying "genius is 1% inspiration and 99% perspiration." The person uttering the remark typically is trying to remind you that innovating depends much less on being inspired, and much more – ninety-nine times more – on slugging it out and putting in the hours. Even the word respiration comes from the latin spirare, and indeed the act of breathing itself has long been considered an action linked to spirit. In this light, when we are inspired by a particular project or purpose, should we really think of the 'perspiration' as somehow unconnected to being inspired?
We surely, then, need to revisit how we use the famous Edison quote: it's actually the inspiration that makes the perspiration possible.
It's easy to have bought into the myth that 'only the creatives are creative' or that 'innovative people are born, not made.' If you've bought into those myths, it's time to cleanse them from your mind. Research is steadily showing that both creativity and being innovative are skills, not innate gifts. A growth mindset is the attitude that most things are learnable, and that your level of mastery in whatever you're doing is not fixed – it can grow. In their inspiring and helpful book, Creative Confidence, David Kelley and Tom Kelley from Ideo and the Stanford d School confirm that the most important first step is to develop this "growth state of mind." There's a paradox to master here as well, they explain. In what could be considered an open, city-wide exercise in design thinking, the Toronto Star has teamed up with the University of Toronto's Martin Prosperity Institute and urban innovation nonprofit Evergreen CityWorks to try to make 2014 a year where Torontonians re-engage and reinvent their city.
The initiative, called the "Year of the Idea," is suitably ambitious and aims to get Torontonians to actively take part in the effort to reinvent. On January 4, the Toronto Star's editorial board and columnist Christopher Hume laid out in stark terms the case for dramatic new thinking.
If you have experience in innovation though, you'll be the first to understand that the challenge is daunting: the task of generating these new ideas, putting aside politics, getting people to collaborate, and then actually implementing the agreed innovative solutions, is arguably even more challenging than the very problems themselves. If you are having trouble figuring out what you want to do with your life, go back to a time when you didn't have any responsibilities getting in the way. Much can be said of listening to your gut both pro and con when it comes to business or being an entrepreneur.
Now that you have what you want to do, and a game plan to follow to get there, there's only one more step to take in order to achieve happiness. The easiest way to get side tracked from taking action is usually the smallest of distractions. People are going crazy with this new thing called YOLO which stands for You Only Live Once. So in conclusion, the way to destroy depression and obtain happiness is merely to do whatever it is that you want to do, and do it often without letting distractions stop you.
Not everyone wants to spend their travels reading a book under a palm tree, for those seeking more of an adrenaline rush there's always the option of adventure travel…. Not everyone wants to spend their travels reading a book under a palm tree, for those seeking more of an adrenaline rush there's always the option of adventure travel – it will get you out of your comfort zone, build your confidence and even provides a bit of physical exercise at the same time.
Dear CheapFlights, where can I get chased by marauding raiders only to be saved by a band of awesome martial artists in the middle of the bamboo forest? We are Becky and Gray the UK-based duo behind GlobalGrasshopper – an award winning global magazine and resource for independent travellers. The Best of Thailand: Top 10 places to visitThe diverse, mystical and golden land of Thailand is Asia's most popular tourist destination.
As a way to serve our Goddess Spirituality community and alert women to events happening in their areas or online, I thought a Find Your Tribe monthly offering might be a good idea. Laura Amazzone has some gorgeous Shakti-fied offerings both online and locally in Venice Beach, California, including Shakti Sadhana Tuesdays!
Moonwild Circles with Renee Starr in Los Angeles, California are monthly in-person circles.
March 31 – April 2, 2016 Association for the Study of Women and Mythology is holding their annual conference in Boston.
April 3, 2016 – Jude Lally has a series of workshops running in the Asheville, North Carolina are. Thursday all day (workshop) and Public Healing Ritual in evening (included for workshop participants).
June 2016 – Anne Key and Veronica Iglesias are leading a Sacred Tour of Mexico City focused on the MesoAmerican Goddesses in June 2016 – Click here for more information and for early bird rates!
Kimberly Moore is the Founder of the MotherHouse of the Goddess and a Priestess of the Goddess.
If you happen to be looking for a way to inspire your recovery, you may want to consider the power you can find in quotes. The best way to go through and find a quote to inspire your recovery is to read through a wide variety of them. When you're looking for a long-term warehouse partner, it's important to find one that fits your company's specific needs. While upfront prices are a good place to start, try to analyze the service you'll receive for each price to more accurately measure value. Look into warehouses that are close to the bulk of your customers if you ship locally, as well as near shipping hubs. Look for a warehouse that can meet your needs—both in terms of space and services, now and in the future. Organization is a big factor in a warehouse's ability to function efficiently—and to get your products where they need to be without making your own company look bad. Just like any long-term relationship, the partnership between your team and your warehouse's team should feel right to you.
All businesses have these needs, but each business will want to consider them uniquely in terms of their own practices, products, and priorities. Depending on the business, you'll want to weigh these different considerations according to your needs. Call 732-287-5005x14 now to learn more about how Quality Warehouse can help store your goods in New Jersey! But overall I feel passionate about running, passionate about triathlon, and passionate about living a healthy, fit life. Cheers to you – find your passion, your reason for getting up in the morning, your happiness.
I kept re-reading the quote like "did I really write that or did I take it from someone wiser? After reading all the 2014 recaps this year I feel perhaps I should have reflected more on what I did accomplish in 2014. My favorite fitness memory in 2014 was running in the Baltimore Running Festival, then leaving to go to Miss Shirley's for breakfast, then being dropped back off at the race to cheer on my girls coming in from the half marathon. Against all odds, he led South Africa from an unjust, apartheid past to a new state founded upon equality and democratic rights. If we define innovating as bringing about positive change that has value to society, then Mandela is actually at the top of the list.
He was one of the greatest innovators of all time, and most of us can only yearn to have even a fraction of the positive impact he had on the world.
Mahatma Gandhi was driven by a near-obsession with truth, a principle that guided all his actions and thinking. In Mandela's Way, his own book on Mandela, Stengel writes, "Nelson Mandela is a man of principle – exactly one.
But I think it's a safe bet Mandela would not have emerged from prison with the depth of wisdom and understanding he had if he had not made this extraordinary effort to speak the language of the people who held him captive. In Long Walk to Freedom, Mandela described it this way: "Part of being optimistic is keeping one's head pointed toward the sun, one's feet moving forward. In particular, the "organizational impediments" that can kill intrinsic motivation and creativity are "political problems within an organization, extremely negative criticism of new ideas, and an emphasis on maintaining the status quo." It's not hard to understand how bureaucratic organizations become stale and even anti-innovation. The article, "Hardball: Five Killer Strategies for Trouncing the Competition," outlined and touted the so-called strategies of the winning companies. Gary Hamel, a leading business thinker who focuses on innovation in management, said in 2012 that if you "crack open the head of an average manager … you'll find a way of thinking that puts the institution in front of, or on top of, the individual … most large enterprises reside on the "institution first, employee second" side of the spectrum.
The methodology, if followed more widely, would singlehandedly bring about a new kind of capitalism.
Even better, you can join the org and connect with others who are all on the side of the forward thinkers, aiming to reinvent capitalism.
So it might come as a shock when you see that the Table of Contents in Tim Brown's 2009 bestseller Change by Design is a two-page mind map (see picture).
The upshot is that you can be failing to use that part of your brain if you're ignoring the many ways to think and communicate visually.
Einstein, a scientist and mathematician, claimed that his first love was actually music and said he couldn't live without the joy of playing the violin daily. That's the message of Sir Ken Robinson in his latest book, Finding Your Element, the sequel to his bestseller The Element, which is about discovering your unique talents and passions, and building your career around them. In today's world where people have little time to read even five hundred words, the new motto may become that a sketch is worth a thousand words, and it only takes a few seconds to bang out a quick sketch. It's your own internal resistance to change, the habits of conformity that started in school. This training  builds up a person's resistance to change, and it can kill creativity – your creativity.
Inspiration – which is primarily the step of "connecting with the needs, desires, and motivations of real people [to help] inspire and provoke fresh ideas"; 2.
The process, simply put, is about generating ideas and then sifting the ones that are original and have value from those that don't.
The simple upshot is that everyone already has  the first two: You already have an imagination. His organization provides assistance to new immigrants in the country to help them get settled and adjust to a new life. This particular organization wanted to target the twin goals of developing new funding sources as well as expanding the services it provides.
If you look at the origin of the two words, that they actually come from the same root – spirare in latin, meaning "to breathe."  Spirare is also the root of "spirit," as in your spirit or things from the realm of the spiritual. This is why meditation involves breathing exercises: your breathing is thought to be directly connected to your spirit.
Jobs was right: it's the being inspired that leads you to put in the long hours, the perspiration. Yes they put in the hard work, but it was work they were inspired to do in the first place.
If the work you're now doing requires you to be more creative and come up with new ideas that have real value, do you find yourself wondering if you have what it takes?
They are both myths, and continuing to believe them could be the biggest mistake you can make today. In slightly different terms, it's a call to get every Torontonian to think … like an innovator. I don't mean what you want to do right now because that would usually include eating a sandwich or drinking coffee. The mind will start to over think and stop you from taking action, even when you are taking action.
Why not go that one step even further and recreate your favourite film stunts on your travels? From Lara Croft style antics to Point Break parachuting thrills, Cheap Flights have provided this very handy guide on how to recreate your favourite film stunts in some of the best travel destinations around the world…. Favourite travel destinations: Havana, Thailand, Galapagos Islands, Laos, Indonesia, California, Iceland, Italy, Amsterdam and Denmark.
We're also joined by a team of self-confessed travel snobs and together we're on a mission to discover the world's most underrated and beautiful places.
We are all so connected online, but in the age of information glut, it is hard to sift through everything. Register on the Facebook Event here. Laura Amazzone also has some gorgeous Shakti-fied offerings both online and locally in Venice Beach, California, including Shakti Sadhana Tuesdays! On Wednesday, March 30th, they will be on a conference call for two hours, during which they can talk about their book, answer questions, give readings, and take you on at least one initiatory journey. They also have a Matriarchal Studies Day (hosted by Vicki Noble and Lydia Ruyle) planned for March 31, 2016.
Kimberly has dedicated her life to serving the Goddess and is passionate about planting Goddess seeds everywhere that she goes. You are going to find some quote authors, so to speak, that you really like and others that really don't do anything for you. You don't just want to find a good warehouse—you want to find one that fits your business like a glove.
Breaking down the warehouse's fees and comparing them that way will help you to figure out how costs differ between warehouses and why. Be sure to ask questions in order to fully understand their system of organization, and make a visit to any warehouse you're seriously considering. Finding a team that you enjoy interacting with, a system that works with your company, and a partnership that makes your business easier— not more difficult. There isn't a one-size-fits all formula for a warehouse partnership—each warehouse and each client company are different.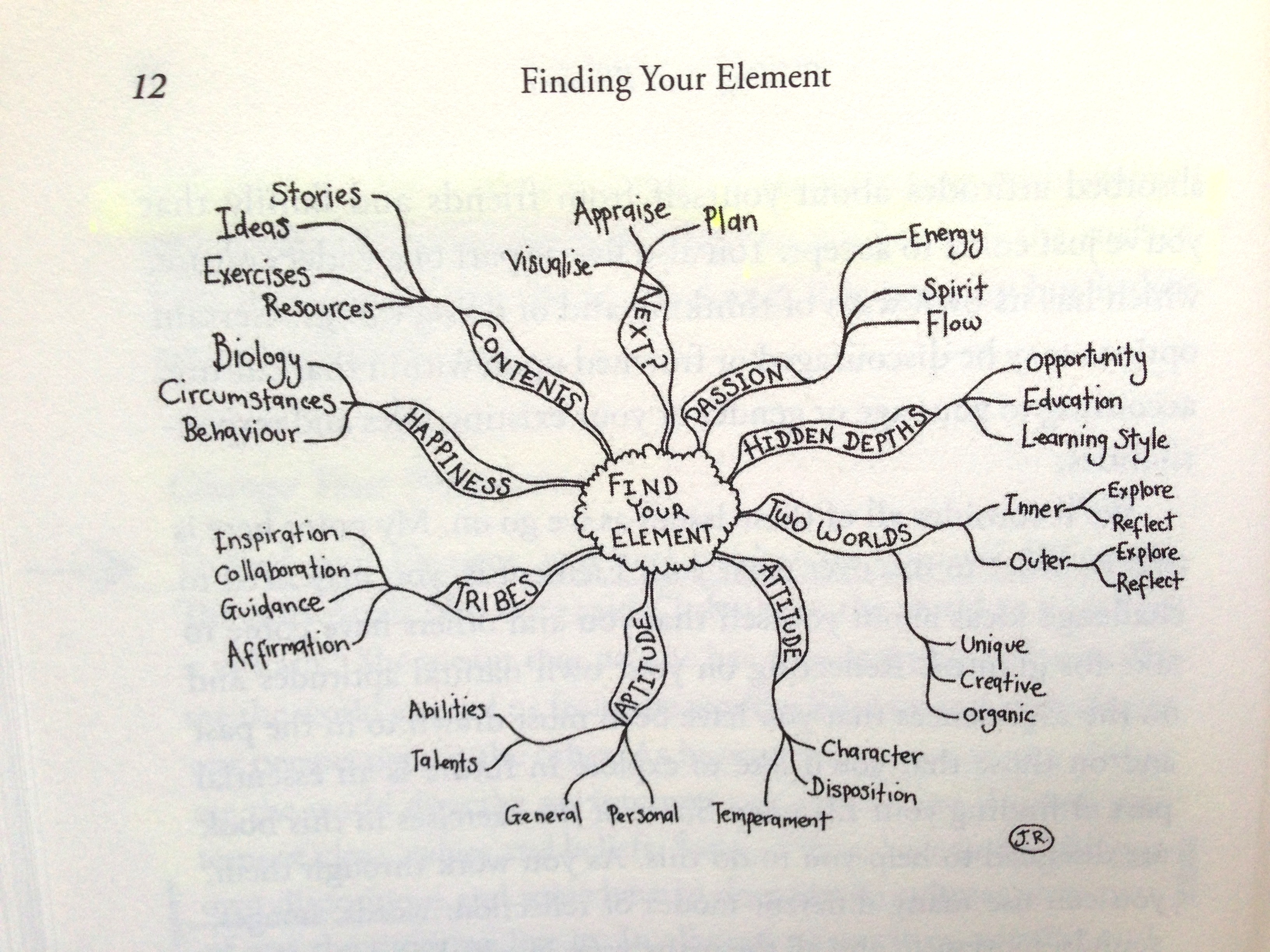 For example, if you're a part of a small company, storage capacity matters less than having a warehouse near your customers; whereas an efficient system is really important to a bigger company with a lot of products to store, organize, and ship to farther-away clients. Of course we all have our ups and downs, our difficult weeks, our days when we don't feel like jumping out of bed to lace up the running shoes.
I have some super exciting stuff planned and in the works for 2015 so I hope you'll continue to follow along. I'm thinking of really digging into my year to see just exactly what I did and how I felt about it, but I'm actually scared to!
We salute Mandela for the incredible moral strength he developed during 27 years in prison. All the research shows that the most creative people have developed not just deep knowledge in their particular field or discipline, but they also develop diverse knowledge. But it's not the finish line. People like Mandela took emotional intelligence to the next level, a level we could call emotional wisdom. There were many dark moments when my faith in humanity was sorely tested, but I would not and could not give myself up to despair. One of the most inspiring examples ever written was penned over 2000 years ago, by the Indian spiritual teacher Patanjali. It could even be the case that for the brain to function optimally, we need to think visually, use visual tools, and communicate in pictures when appropriate.
Thomas Jefferson, hailed for his way with words and the beauty of the Declaration of Independence, was also an avid artist who sketched and designed frequently. You then draw branching lines fro the center circle that represent related thoughts and ideas. Synthesis – which is the challenge of "sense-making" – reframing the problem and observations to identify the possible solutions; 3. The organization's five-year stategic plan was coming to an end, and the CEO wanted to build a new strategy to grow the operations and deal with change like potential budget cuts.
Quite the contrary, the organization's existing strategic plan was the usual, outdated, stale corporate speak full of platitudes, vague strategic objectives, a wordy mission statement, and little substance.
If there is one core principle to follow it is that you want to have a diversity of talent on the team. By first developing the firm belief that you can develop and improve your abilities to innovate, you'll take the right steps and you will develop and improve your abilities to innovate. However, sometimes having responsibilities clouds our judgement in what we are able to see ourselves doing.
My personal opinion is that when your gut is telling you something, and you keep putting it off, maybe you should listen to it. Subscribe to our news feed for photography, guides and travel inspiration with a slightly off-beat outlook. If you have an upcoming in-person or online event that you would like us to share, please contact Kimberly. In her professional life, she is a Writer, Entrepreneur, Photographer and Social Media Strategist.
Some people don't get a lot out of reading through a quote, but others see inspiration and feel empowered simply by a few words put in the right order. Taking the time to find that one perfect phrase can inspire your recovery, and it can be the inspiration for what you do with your life after you have gotten the recovery process under control.
While all companies looking for warehouses have similar needs, not all are created the same.
Warehouse prices include many different categories and subcategories of fees, including location, customer service, technology, storage capacity, and more. Some businesses may want to look into on-demand or seasonal storage, and others may find it helpful to discuss opportunities for growth—in terms of storage space or services required—in the future. Cleanliness can be a good indicator of organization and how well a warehouse can handle your business.
Once you know what factors you need, and what you want, you can search for warehouses with a much better idea of what you'll need from their facilities and services.
It's important to check in on stated goals, so I did a Fitness Goals Check-in here in July, midway through the year. I could use more work on this, but yesterday during Masters Swimming I was breathing regularly on my left and didn't choke on water. So while I felt like this goal was going well during the triathlon season, by the fall running season it started to weaken. Haha, bilateral breathing, that has been one of my biggies too and I finally feel confident. And we salute him for the wisdom he found to forgive, let go of resentment, and stay focused on his life-long goal of achieving equality in his country.
Without the positive change he inspired, South Africa could easily have slipped into chaos, corruption and civil war. So why is it still so difficult to buy into the idea that a Table of Contents could be portrayed visually? You can have as many of these branching lines as you like and each of them may divide into two or more other lines of thought." As an example, Sir Ken himself offers a kind of visual table of contents – "a mind map of the structure and main themes of this book" (see picture). Or are you that person with the temerity to dream, and is your own resistance standing in the way? Perspiration is "per" + spirare, which literally means to "breathe through." In this sense, both words are connected to the idea of spirit, the spirit within you. When you aspire to do or become something, it's akin to being inspired: something has resonated with your spirit. I think that when you listen to your gut despite what your mind is telling you to do, it may be because your mind is trying to convince you to not do something because it's too scary. Ever take a shower and come up with a brilliant business idea, then get out only to forget about it and not take action? Taking action is the surest path to happiness, however it's also the most overlooked. If you are looking for anything that can inspire your recovery, it may be worth giving them a shot.
It needs to make you feel something, good or bad or somewhere in between, and it needs to cause you to think. You'll need to think through needs and wants specific to your company, your team, your clients and your products.
Finding out what you're being charged for specifically can help you decide if prices are fair and compare your options more accurately. Do they understand the ins and outs of their own system, and are they willing to learn about and comply with yours? I felt confident on my bike, much more comfortable than the year before, and gained a lot of knowledge about bike care, maintenance, and riding skills.
However, that thing you wrote last year… I can see it plastered everywhere on the internet. It drove their 'perspiration.' Steve Jobs said so himself in 2005 in his  Commencement Address at Stanford. Most times people fill their day up with stuff they believe to be important, but what they really are are distractions.
If it doesn't stir up emotions, it is not going to boost any chance of recovery or cause you to think, so you may as well move on. How transparent are they with their functions and how well do you understand their operations?
But then I had a difficult December, having had major surgery and then a child in the hospital.
Referring to moments in his life when the going got tough, he said "I'm convinced that the only thing that kept me going was that I loved what I did. After trying a number of different things and searching different avenues, I have come across the secret of happiness.
When you consider these different things, you can start to see why someone would choose to do something with a majority of their time just to obtain money to care for these responsibilities. Loss aversion is when you are afraid of losing something much more than your appreciation of gaining something. Whenever I take a shower something about the sound of the water or the water pouring on my head distracts that little voice in my head that says no. Realize that these distractions are your brain trying to put stuff in your way to stop you from action. Here are a few quotes that may help inspire your recovery on a deeper level than has previously been possible for you. I considered adding another half marathon in the fall but after thinking a lot about it, I instead ran the full Philadelphia Marathon and was happy I did. By studying Afrikaans, Mandela expanded his mind by coming to see life and South Africa from the point of view of his captors.
If you went through the traditional education system in America, a good part of it is preparing you for these responsibilities. While that may seem like a silly title, I just went back and re-read that post and I really, really liked it. If you knew that you were going to die tomorrow, would you do what you had planned for today?
A surprising bond developed between Mandela and the men who guarded him, all because he had expanded his mind – through a language course.
I didn't reflect on amazing races run or fitness goals achieved, I stated two things I learned in 2013.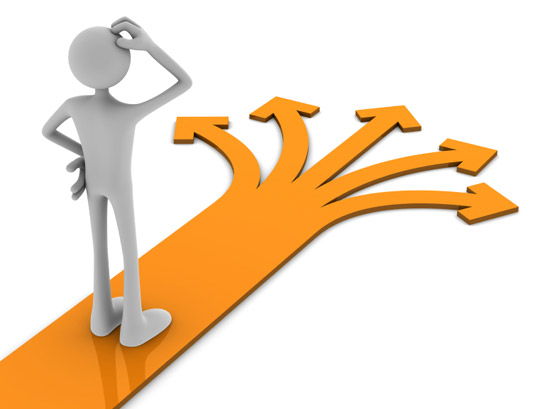 Comments »