Developing Self-Confidence Is A Process Learn The Process And Expand And Improve Every Aspect of  Your Life! The process of Developing Self-Confidence begins when you first change your belief of what you think you can or cannot accomplish. If you don't believe that you have the ability to accomplish whatever it is that you are striving for you are without question guaranteeing your failure. Most of us sabotage our chances to achieve higher levels of success in life because we fail to believe in ourselves. If you try your hardest and you still find that you cannot make yourself belief in your ability to accomplish a particular task, then Fake It! That's right, I said fake it, just forget what your mind is telling you and start telling yourself that nothing can stop you. If you lack the confidence you need to get a head in life but you have the desire to change you can do so as long as you commit to working on yourself. Our self-confidence comes from inside, if you change the way you talk to yourself and the way you think about yourself developing self-confidence will not be so  challenging. You see it is not your mind that is telling you that you cannot do something, it is You telling your mind that you cannot do whatever it may be.
You have to get past your own self-defeating beliefs before you will see any real change in your confidence. This is something that you can do and I will help to show you how but it will be up to you to take the actions that I suggest. So now we know that developing self-confidence is a process and not an impossibility and we know that it starts by changing the belief that we hold in our mind. If you are having a difficult time with changing your mindset what you need to do is start with something small and by small I just mean to choose something that you would like to achieve that does not present an overwhelming challenge.
It really can be anything, baking a pie from scratch, sinking a ten foot putt, reading a book within a week you see where I am going with this so find something similar and we will get to work. If your mind is telling you that it is just too difficult you are going to have to start to tell your mind that you can do it because in essence you control your thoughts. You can start this process through the use of self-talk, this is where you just spend a day continuously telling yourself that you can accomplish the task you have chosen.
Now, after spending the day taking control of your thoughts and telling yourself that you can accomplish the task at hand "get to it," jump right in and show yourself that you have the power and the ability to win! Your self-esteem will rise with every accomplishment regardless of how grand or glorious it may or may not be. The fact is you took the first step and you proved to yourself that you can change your beliefs so you have taken your first action to developing self-confidence.
As your self-esteem rises so does your self-confidence and your belief that you can accomplish tasks that you might otherwise not have been able to accomplish. This all becomes a vicious yet wonderful chain reaction that results in you developing self-confidence to set higher and higher goals. You started with one small goal which you did not believe you could accomplish yet you proved yourself wrong. Although if you think about it in reality you proved yourself to be right because you spent that one day telling yourself that you could accomplish the task at hand and in the end that is exactly what you had done.
Self-talk is incredibly powerful not only in developing self-confidence but in changing your inner belief's. You begin to set a series of higher goals but you take each of those higher goals and break them down into smaller steps.
Now visualize the process in your mind, form  a mental picture of a stairway with a small landing at every 5 to 10 steps, these landings are the small goals that once achieved present the accomplishment of the larger goal you had set for yourself.
You are developing self-confidence with every step you take and every achievement you make. As you make your way up those steps with every smaller goal you achieve your pride begins to climb right along side you and the more self-pride you have the greater your self-esteem thus leading to the development of your self-confidence. We said that developing self-confidence required one to change their belief and the way they talked to themselves. You use your self-talk to go from believing that you cannot do something to believing that you can.
You must begin to work on changing your thoughts, really taking control over them and to begin to truly believe in yourself. You have more personal power than you might think and isn't it time for you to begin to harness that power?
You can do, I can do, anyone can do anything they set their minds to so you don't have to live a life with limits, you have the tools to begin developing self-confidence to achieve your greatest desires.
Sometimes you just cannot convince others with words however your actions can speak for you.
You really know how to explain things in writing so that it is easy to understand and put to use. Thank you for the find words, I always love to hear from my readers and it's even better when they tell me I have helped them in some small way.
One of The Greatest Personal Success Books Ever Written Subscribe Today And Download It For FREE INSTANTLY! Not Only Will You Be Getting One of The Greatest Personal Success Books Ever Written, If You Sign-Up Today You Also Get My 7 Part Video Series "The Secret Behind The Law Of Attraction" Absolutely Free! The Developing Self-Discipline IQ Matrix will help you to cultivate the mindset and behaviors required to develop an indispensable quality needed for success in any field of endeavor.
Self-Discipline 101:  Highlights the true meaning of self-discipline, outlines its benefits and what is required to develop self-discipline in your life. Self-Discipline Process:  Breaks down the six step process that is required to develop a new habit or achieve a specific goal. Self-Discipline Tips:  Provides you with a variety of tips and guidelines that will help you to begin cultivating the quality of self-discipline in your life. When Facing Obstacles:  Outlines what to do when you find yourself lacking self-discipline along your journey towards attaining your goals and objectives.
Stick with these principles, memorize and incorporate them into your life, and you will progressively develop the self-discipline required to help you achieve your desired outcomes. A JPG image file of the IQ Matrix, which is ideal for viewing on tablets and mobile devices.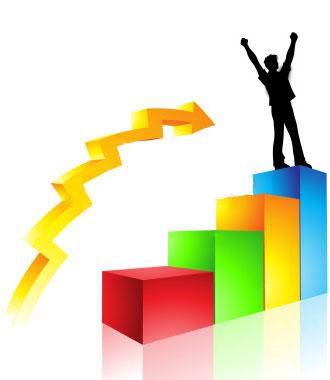 The Improving Mental Focus IQ Matrix takes a detailed look at how you can develop your ability to focus more effectively on your goals, tasks and routines in order to boost your productivity and concentration throughout the day. The Unwavering Commitment IQ Matrix will help you fully commit to any decision you make with greater certainty, discipline and fortitude.
The Taking Massive Action IQ Matrix will show you the real effort and work it takes to achieve your life's goals. The Instant Gratification Trap IQ Matrix will help you to better understanding the dire long-term consequences and impact that instant gratification has over our lives.
People who grow up without a sense of how yesterday has affected today are unlikely to have a strong sense of how today affects tomorrow. Welcome to the next instalment of our closer look at the types of professional behaviour that underpin the CPD Framework.
Showing commitment to own development and supporting and encouraging others to develop their knowledge, skills and behaviour to enable them to reach their full potential for the wider benefit of the organisation. Personal and professional development implies the striving for professionalism through continuous improvement, by developing your thoughts, feelings, ideas, attitudes, behaviour, knowledge, capabilities, experience and skills. People who take their personal and professional development seriously engage positively with appraisal processes. When discussing development with appraisees, remember that as the manager you don't need to have all the answers. One of the most powerful ways that I have developed personally and professionally is through reflection on activities and actions that didn't go as well as planned.
A leader or manager's ability to contribute to an organisation's mission is partly determined by his or her ability to attract, retain and develop talented people, by building a work environment in which colleagues can thrive. In using delegation as an opportunity to develop others, effective delegation consists of the choice of the right tasks to delegate, choosing the right people to delegate to (which depends upon factors such as their present skill set, level of self-confidence, openness to growth, and level of ambition), and delegating in such a way that the person grows from the experience.
In an age of being easily distracted and disconnected from ourselves and others, self-awareness enables us to keep the much needed connection to ourselves and others. Self-awareness is the recognition of the self as separate but also a part of our environment and our world.
Shaamiela Safodien Ras, a Registered counsellor (BA Hon Psych) (UWC), HPCSA registered (PRC 0003549). Have experience in individual and group therapy, and I have worked in Community mental health, Addictions treatment and Psychiatric treatment, with individuals and groups with various diagnoses. Cancelling your place - If you notify us in writing (via letter, email or fax) up to 7 days before the start date of a course, you will receive a full refund of the course fee. If you fail to attend the course on which you are booked and have not given prior notice to us then the course fee will remain payable in full and no transfer will be allowed.
We reserve the right to cancel any course because of low registration or events beyond our control. As seats are limited, please make a payment into the following account to secure your seat. Cash payments or Card payments can be made at The Deen Store – 541 Lansdowne Road, Lansdowne.
Have Patience and Keep doing the good thing.Even though result may not be visible,Something is happening. If you are a life or relationship coach passionate about delivering results and interested in partnering up, please get in touch. While many people believe God(s) to be the only truly enduring source of self-esteem, some don't believe in God(s), and others don't want anything to do with them. The truest self esteem comes from nowhere but inside, no matter what some people might say.
Remember that it doesn't really matter what someone thinks of you, for there will always be that person who doesn't like you through no fault of your own. Some religious people base their self-esteem on whatever religion they adhere to, and refuse to see how someone could have self-esteem any other way.
Delivered by Karen Loring, this session will explore what Self Development is, how we might develop ourselves, and look more closely at how change works and how to manage it.
Positive knowing just means that you are certain that you know how to do whatever it is that you need or want to do.
A person that believes in him or herself will  naturally enjoy a high degree of self-confidence. Just never give up on yourself and keep working hard for YOU because once you have proven your strength to yourself it may not be necessary to ask others for another chance. The mind map outlines the benefits of self-discipline; breaks down the six step process for developing self-discipline, and provides a variety of guidelines to help you cultivate self-discipline each day.
The mind map looks at ways to boost your mental focus when it comes to your goals and to doing tasks; explores the mindset to cultivate, and more to help you develop your mental focus.
Many people have big goals and aspirations, however many of those people never achieve them because they simply do not take enough action that will help move their life forward. Yes, things might initially seem pleasurable as temptations get the best of us, but the future outcomes of your short-term decisions are constantly shaping your long-term future and direction. This applies to everyone regardless of whether they have aspirations for further career progression or not. One of the most effective ways to achieve learning and professional enrichment is by using all situations as potential learning opportunities, by recognising and maximising development opportunities within the course of everyday work activities. They take an active approach by preparing thoroughly and allowing sufficient time for this. Rather, you need to provide a map of potential routes for learning and to encourage colleagues to do the exploring. I was very fortunate early on in my career to have had a line manager who was an excellent role model.
This requires the taking of a broad organisational perspective by supporting others to undertake alternative duties, short-term secondments etc, and by acknowledging and accepting that people may move on as a result of development opportunities. One of the most common reasons for the loss of high-performing employees is the under-use of their talents. It involves using information from various stimuli, which we receive throughout the day to ask the necessary questions of ourselves that offer in-sight into our true self. I truly enjoy being a Muslim woman, and mindfulness and consciousness is at the centre of my life.
In the unlikely event of cancellation, students will be notified and offered the option to switch to a different course or receive a full refund. You don't just smile because you are happy and confident – you can smile to make yourself feel better. Give them your smile; you'll almost certainly get one back, and being smiled at is a great self- confidence boost. You can go about developing self esteem based on other sources without the influence of God, as many do.
Studies have shown that there are numerous different types of genius, and that every person born has at least one of these types within them. While neither you nor I are Tom Cruise or Paris Hilton, by understanding our good points and taking advantage of them, we become our best. Chances are, the problem you're having is not something you will even remember in the morning, so the best thing to do is usually just laugh at the ridiculousness of your own situation and shrug it off. What they do for themselves is fine and well, but don't let other people try to tell you what feels good to you. In that time, she has started over 2,100 articles (many of which have been featured) and has been immeasurably helpful around the site, constantly performing "behind-the-scenes" tasks to keep the advice here accurate and organized, as well as helping out on various international wikiHows.
About 15 years ago I was diagnosed with a rare and incurable medical disorder which challenges me everyday of my life.
If you are still interested let me know what you are interested in and I will see what I can find. Please however be aware that opening this file using another software besides MindManager will alter the formatting of the map.
The map outlines how not to get caught-up within the instant gratification trap, and instead shows you how to re-focus yourself on long-term rewards and the benefits that delayed gratification can bring into our lives. Another factor that facilitates effective delegation is the provision of ongoing support by adopting a coach-like attitude and manner. Any organisation that fails to promote the development of talent is unlikely to remain competitive in our current HE environment. More recently, Jan has contributed to our Professional Development Programme and worked with the Leadership Foundation for Higher Education on phase 2 of the Professional Careers in HE project. Therefore my intention with the course is to assist individuals to learn to engage with themselves, in their relationships and the world consciously through self-awareness. The act of smiling is so strongly associated with positive feelings that it's almost impossible to feel bad while smiling.
As you know, humans are complex beings, so getting to know yourself involves exploring a wide range of your qualities, skills, and characteristics.
Others opinion of us will be greater than if we neglected ourselves, and this will raise our esteem.
As you start serving others, their esteem of you will go up, and your own esteem will go up. It's an upward spiral cycle; if you keep it up, you'll find after a while that you are on top of the world!
However, all content will be intact and the map can still be edited and reformatted to suit your purposes. This file is zipped and can be unzipped using file archiver software. It's rather how much effort you are willing to put into every single day up until the moment your goal is fully within your grasp. No matter how expert we become in our roles or profession, there is always room for improvement especially in the context of the current pace of change in the sector. When faced with a disappointing outcome she asked me to assess for myself what went well and what went less well than I'd hoped, and in each case, why. Coaching and mentoring others is one of the most effective means of developing others (and yourself). You already have a good sense of some aspects of yourself, and there are probably some things that you have not yet investigated. It might be traditional intelligence, it might be emotional, it might be physical abilities, it might be common sense, it might be relationship based. Maybe an orphanage, or an old-folks home, or a troubled-youth center, or a food bank, or a homeless shelter.
I try to use my story to inspire and help others to live up to their full potential in life. As Will Rogers put it: "Even if you are on the right track, you'll get run over if you just sit there". These activities would have occurred anyway but, with a small amount of planning and reflection time, the knowledge derived as a result of the activity will become conscious and therefore more likely to be lasting and effective. She always gave honest and constructive feedback that focused on my learning rather than on her need to get the job done or for outcomes to reflect well on her. And contrary to popular belief, adopting a coaching approach to management need not be excessively time-consuming. The objectives contained in the fictitious example Personal Development Plan (PDP) on the website exemplify this approach to development. We then jointly considered what we would do differently next time to avoid the same outcome, identified assumptions that we may need to challenge, and concluded with the positives that we could take from the situation. I felt valued rather than scolded or criticised and as a result the knowledge I derived was meaningful and lasting.
As you do so, others esteem for you will grow, and this will support growth in your own esteem.
Make an extra effort to step outside of yourself to say hi, to sincerely compliment people, to help out. In fact, they've probably already figured something out for you--they're just too polite to suggest it.
Comments »