As Peter Block writes in The Answer to How is Yes, if we were to live our lives and our ministries as a "purpose-filled experiment… this might elevate the state of not knowing to being an acceptable condition of our existence rather than a problem to be solved, and we might realize that real service and contribution come more from the choice of a worthy destination than from limiting ourselves to engaging in what we know will work." Do disciples in your church community feel like their lives are a purpose-filled experiment directed towards a worthy destination? Block goes on to offer a helpful distinction between those who embrace certainty and those who embrace permission-giving.
From the individual side: It is easy to point the finger when we feel restrained by a culture consumed by certainty.
We forget that in the end, we are free agents with a calling to align our lives with the mission of God in the world. From the organization side: Exploring new missional expressions might seem like a risk, is not nearly risky as conditioning your entire community to be confidently complacent.
This book offers a carefully argued approach to the postgraduate preparation of surgeons and doctors. You must have JavaScript enabled in your browser to utilize the functionality of this website.
Using the metaphor of cultivating a garden,Timothy and Kathy Keller address methods of cultivating healthy marriages by exploring eight practical areas in marriage: planning and planting,roles,headship and submission,fertilizing and watering,love language,sex,conflict resolution,forgiveness and repentance,and spiritual life together.
Gospel in Life is the resource site for Redeemer Presbyterian Church, Redeemer City to City, and Timothy Keller. One suggestion is to continually value learning, exploration and growing relationships over power, speed or efficiency.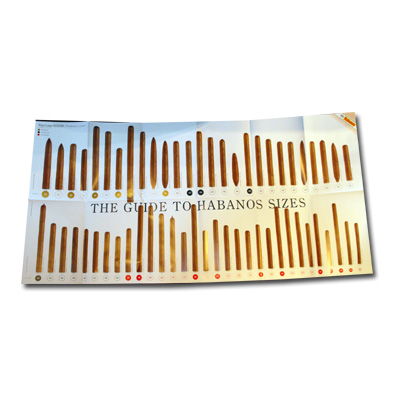 Create space and time for the disciples in your communities to prayerfully and humbly challenge the present and explore the possible.
Kairos exists to facilitate a culture of permission-giving in churches and ministries who relate to college students and young adults.
Det ar ett flodande format vilket gor att texten hela tiden anpassar sig till den skarmstorlek, textstorlek och typsnitt du anvander. Eftersom textstorleken inte kan andras i en PDF sa avrader vi fran kop av e-bocker i PDF-format till en enhet med en mindre skarm.
Please update your browser or use a more modern browser like Google Chrome for a better experience. In John 14:26-27 (THE VOICE), Jesus says to his disciples, "The Father is sending a great Helper, the Holy Spirit, in my name to teach you everything and to remind you of all I have said to you.
Crossroads remind us that every destination presents a new set of possibilities to pursue and challenges to overcome.
Organizational systems and structures, power dynamics, leadership, budgets, limited time – these are all easy targets when we are challenged to pursue freely the prompting of the Spirit. It affirms both the gifts and abilities of the 'goer' and the encouragement and support of the 'sender.' When a church says 'YES' to its disciples, they are empowered to live fully into the gifts and opportunities God has uniquely offered to them.
It provides many examples and ideas which have been developed and refined over the past three years in partnership with a wide range of working surgeons and doctors in practical settings and in reflective seminars.
We are still responsible for freely discerning and freely following the Spirit of God into the places we are called. Each step draws us deeper into the heart of God that is the communion with the Holy Spirit and the people of God. The authors have together brought to the production of this book a unique combination of a practising surgeon who is dedicated to the development of excellence in surgical practice, and a practising teacher educator who is dedicated to developing expertise in educational practice, particularly in clinical settings. Don't let you heart be troubled."PERSONAL 'FAITH' CULTURENow, one of the concepts that have been riding around on my train of thought for a while is the use of language within a culture, particularly the cultures we cultivate within and around us. I'd like to think that sometimes we'd like to accept and believe the bad things that people say to us about us because of the culture that we've cultivated inside and around us, and that culture is cultivated by HOW WE SPEAK or the language we use on the daily.Language forms the parameters of any particular culture. That's why we sometimes really want to believe the bad things that people say about us or to us because we still 'use that language' to speak to ourselves.But, like I said above, if no one uses a language or it dies off, then it becomes extinct, and if a language becomes extinct, then a whole way of thinking becomes extinct along with it. Did this piece of content speak to you about what is happening in your life today?CLICK HERE TO DISCOVER MOREImage Credits: Adobe stock Eden Myrrh TooheyEden Myrrh is a young South African passionate about truth, music, people, social culture, laughing and living loudly.
Comments »