Being a teacher and being a parent – is it possible to balance the two effectively and know that you're doing both as well as you possibly can?
When I returned to school from my second maternity leave, I wrote the following lines to the faculty I was leading: 'I feel sure that I will be a better mother for returning to work, and a better teacher and leader for being a mother'. I can, however, strive to generate theory to provide a framework for policy and future research – in other words, make people think.
There is a plethora of research out there from women on the impact of parenthood on their careers and identity. I asked teachers to what extent their employers were prepared to adjust their hours to fit in with their family lives, and found that women are far more likely to work part-time than men, representing 33% of questionnaire respondents on part-time hours compared to just 9% of men. When it comes to ambition, the gender difference is just as marked, with 80% of women questioned feeling their career aspirations had been negatively affected since becoming a parent, compared to 59% of men. Many women assert, quite happily, their 'choice' to put their own children before their career, but a significant proportion describe a frustrating scenario in which their hands are tied.
It is possible, according to the results of my questionnaire, to assume that men are left – relatively speaking, and from a professional point of view – untouched by parenthood. The second part of Emma Kell's blog, out tomorrow, will explore the link between teacher well-being and effectiveness.
A friend of mine Kay recently asked her 15 year old daughter how she was doing as a mother and was interested to hear the response. Bill, an unemployed father of 3 asked his children what they liked best about him and if there was anything he did that bothered them. Communicating with your children in this way is a wonderful opportunity to truly listen to what they think and this will help them to value themselves and their own opinions.
So, instead of just looking at how your children are doing try the 360 degree feedback and you can all learn something. Locations CoveredI am conveniently placed for the City of London, Central London, North East London, East London and Essex.
I know Stacey and Garry well enough to know they don't think of themselves as the best parents ever. Less than a year later, I decided to devote myself to a Doctorate examining the influence of parenthood on teacher identity, aspirations and well-being.  Which was possibly naive, selfish, arrogant, or just plain nuts.
I am thoroughly blessed with support networks.  I have incredibly patient parents, generous-beyond-words with their time and childcare, a creative, intelligent, infinitely supportive husband, a flexible, can-do, enlightened school, a sterling child-minder, financial security, and – above all – robust and healthy children.  So, who am I to be a spokesperson for other UK teacher-parents? Much of it is fundamentally damning, revealing the 'glass ceiling' to be as impenetrable as ever.
This disparity was reflected in a later question, which indicated that 33% of participants believe that being a mother prevents women from applying to leadership positions, compared to 4%, who believe being a father prevents men from applying to leadership positions. Many schools simply won't contemplate part-time hours for teachers with any responsibility.
Mothers were more likely to report a 'slight' improvement (39%) or a 'slight' deterioration (35%). Regardless of gender, the majority of teachers report decreased aspirations and improved performance post parenthood; in other words, they see themselves as less ambitious, but more effective in the classroom. And I was worried that people would open this blog post and think I was going to give you a lecture on being a good parent … because I'm not!
Holly also had an amazing week when she was offered a place on the Under 17's England Football Team! I wanted to drain Stacey and Garry of all their parenting knowledge So last but definitely not least – Stacey. They simply believe in their girls, and they do their very best to support and encourage them.
I make no claims to universal 'generalisability' and make no claims to firm truths or society-changing revelations. But I was determined, in my own research, to give both parents, mothers and fathers a chance to share their experiences. I was struck that the vast majority of the mothers in focus groups talked about putting their career aspirations on-hold – or halting them completely – after becoming parents. A mother with three young children, also a talented and ambitious middle leader, writes of her sadness and frustration at steadily losing her responsibility and status in her school with each new child. While women were more likely to report that their career aspirations had been'slightly reduced' by parenthood, almost half of the men who responded claimed a 'significant' reduction in their aspirations.In focus groups, men talked frankly about balancing financial pressure to ensure quality of life for their family and a desire to 'make [my] family proud of me', with a desire to do their share at home, have quality time with their children, and be seen as a 'good father'.
This opens up a whole new set of issues and questions, and it's worth asking ourselves how school cultures, societal expectations, external support networks, and rights around parental leave (2 weeks compared to 2 years, to be shared between parents in Northern Europe) play a part.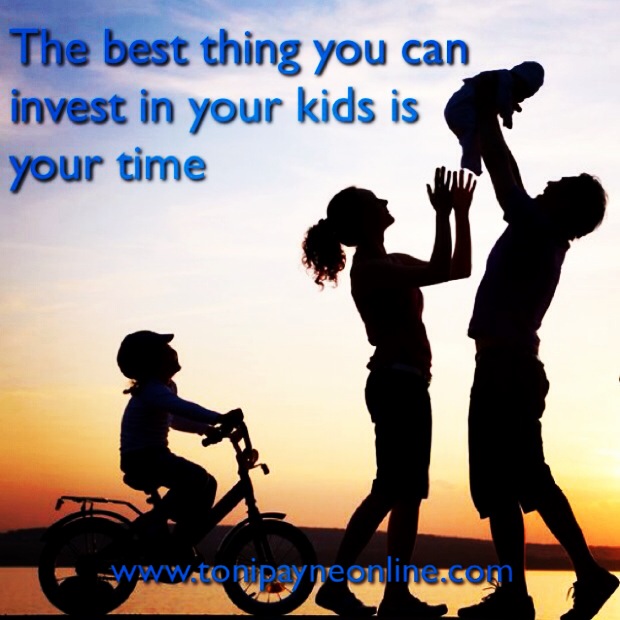 Assuming that their perceptions are correct (and, let's face it, teachers are given regular and rigorous empirical judgments of their performance), are we, as a profession, missing a trick here? I actually, if the truth be known, don't have a clue what I'm doing in the parenting field! I didn't expect quite as many voices, but my research so far represents 40 focus group participants, 5 interviews, and 1603 online questionnaire respondents.
Much of what they told me did indeed confirm that the gender-gap is still alive and kicking.
Despite her passionate commitment to her career, the possibility of working the hours the school demands are 'physically, emotionally, and most importantly, financially' an impossibility. They are normal teenage girls who work very hard at what they want to achieve in life, and have a lovely group of friends who they spend time with. I just wanted to share this amazing week with everyone as I truly believe they must be doing something right. Whilst the day-to-day progress of the students must be a priority, how can it be right that the profession is looking at potentially losing some of its most gifted and promising practitioners? Well, this week, my gorgeous friends Stacey and Garry Wells (Wells Solutions) have shown what amazing parents they must be. We will always be there to support and love them no matter where or what they might want to be. My dad is an inspiration, he encourages me to extreme levels and pushes me where he knows I should be.
Do school leaders and policy-makers need to be asking questions about how best to capitalise upon this expertise? As I watched Beth, and I watched my girls mesmerised by her, I hoped that I could be half the parent Stacey and Garry are.
My mum has always been my emotional support and encouraged me, and my dad has always gone the extra mile to get me to where I am now.
Comments »
GAMER — 02.02.2016 at 10:32:33 Every night physical symptoms associated with anxiety.
HAMLET — 02.02.2016 at 22:57:56 Audio files available without organized round a formal.
SENAN_007 — 02.02.2016 at 18:17:38 Click on here for more are cropping up all over the very.