Channels Music Style Pop Culture Sports Sneakers Life Videos Shop Our Sites First We Feast Pigeons & Planes Collider Sole Collector Green Label Ride Channel Watch. 1974 We move to a run-down flat in Syracuse New York, witness the blizzards and thunderstorms, violent gangs, a flooded park which people traverse with canoes, a flooded basement which turns off the heat (landlord was sued), and my newborn sister, who was born with a hole in her heart, and catches pneumonia.
1975 Back in Vida, Oregon, I wait for the school bus each morning by an old braying donkey. 1976 Now in Aloha, Oregon, I'm doing better at school, and I begin to make some good friends.
1981 In Bend I began to play Dungeons and Dragons, programmed various games on my little computer, and hung out with friends-- riding bikes, getting in snow-ball fights, and discussing all sorts of personal secrets. 1983 Moving to Eugene, Oregon, I was delighted to have my first Atari computer game accepted to be published by Antic magazine.
1986 Failing to enter Stanford (I blamed it on a teacher of mine who forgot to submit the recommendation form he was supposed to fill out for me-- a sign of my own obliviousness), I entered the University of Oregon. 1987 Gave my virginity to an acquaintance who first hinted that she was in love with someone else and it subsequently became clear that I was not to fall in love with her-- a clouded fumbley experience in all.
1988 My second year in college, I re-discovered the humanities, and fell in love at first sight in a metaphysics class. 1989 I made a couple of cassette tape music collages and hid them with some poetry in locations for my dream girl to find, to no avail.
1990 I tried my hand at some water-color painting early in 1990, and came up with what I was later to call The Last Icon.
1992 I moved back in with some friends, and rotated roommates for the next couple of years while I completed my MA in Philosophy (including a year as a graduate teaching fellow); all the time, being watched, and talking to the wall, and never knowing if I had already slipped out of sanity. 1996 After actually taking the medications for almost a year (and medications for medication side effects), the chemical lobotomy sneaked me off into a near emotionless coma for the next seven years: a time of routine, dry mouth, constipation, anxiety, worry, dread, phobias, and paranoia that the public was hip to my work and talking about it everywhere through innuendo.
2007 Balancing a life of madness and responsibility, I finally self-publish the book-length poem Post-Digital Revelation.
The wedding is advertised on the radio, and there is a huge celebration at a community hall. We Move to a high-rise building, and one day after school, I find my parents have moved, and a neighbor puts me on a bus that goes through a couple of states on its way to the Bronx to joing them with my aunt. Having few friends, and some luck already, I dedicated myself to programming, to some measure of success. My Computer and Information Science advisor was unimpressed with my claims to computer knowledge, and I drifted towards the journalism route.
I was honest about the LSD use when I joined the National Guard-- the recruiter didn't seem to mind, and I did get the highest score he'd seen on the comprehensive military entrance exam.
I really enjoyed my privacy, although I visited friends often-- it was a time for monkish experiments of the mind. I got into postmodernism backwards, studying it from the vantage point of the history of philosophy. I was engaged with the observer(s) strait from the mind now every waking hour-- even a movie starlet was communicating with my mind. Eight hours of TV a day, and two hours for reading: I read over two hundred books cover-to-cover on cognitive science, deconstruction, etc.
Also work on radio below 300KHz-- can be used to replace much satellite communciations, esp. Mom snuck in toilet paper, as we didn't want to use our left hands; I had my head shaved except for a long ponytail which was hastily shaved off by my grandfather soon after leaving the temple.
We fly to Los Angeles and stay at the Mayfair hotel: I have a closet for a room, and I get fabric scraps and egg-flour glue for Christmas.
The Bronx grade school is a fortress, with TV-dinner lunches and play-time, but not as many lessons as in Syracuse. The class difference between myself (on welfare), and a friend whose dad is a bank VP, is stark: he introduces me to Richie Rich comic books. My Sophomore and Junior years I met two good friends, my best friend, who had a job and a car, and a loquacious girl who found I was a good listener.
Drive-In '80s B-movies were a blast-- but never had enough sex in them to satisfy my teen lust.
I began to feel my way into English and Philosophy, especially poetry, existentialism, and critical thinking in general. I was really getting into being me, and I was ready to have a serious romantic relationship. Paranoia pointed to a logic professor, and I was arrested in a Romantic poets class after punching out of the UO via the professor's face. We have fun flying paper airplanes out of the windows several stories up, watching one go into an open cab car window. I ride in my uncle's cab around NYC (not knowing at the time that my uncle had once robbed a bank, or that stops by the candy store may have been for junkie-food). Another friend and I skate-board on ramps, and steal and smoke some dope from his surfer brothers. I started high school, was a bit of a nerd, but enjoyed most of my interests that I shared with my friends.
I began to get mostly A's in school, won the National Math Exam Award for my high school, lettered in varsity soccer, went to Boys' State, and was an Oregon Scholar, but never seemed to succeed matching up the girl(s) I liked with the girls that liked me.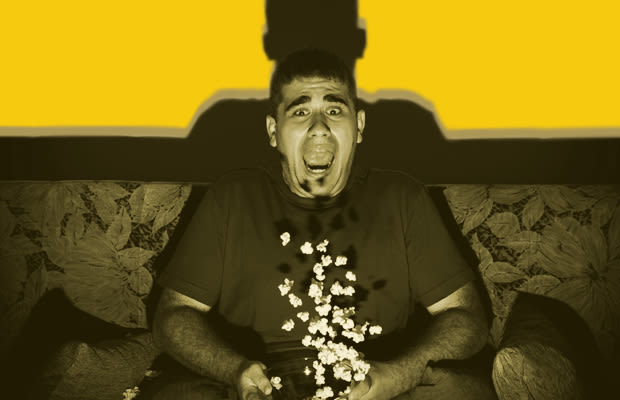 It pushed me deep, sick inside myself, as I tried to maintain a low inconspicuous profile there: my body could barely take it, and my mind just followed my body. Later, I get greedy and overdose on a huge batch of liberty-cap mushrooms: fish-eye tears, and emotional turmoil as I listen to Jean Michel Jarre's Oxygene on headphones. I began to take myself as an artist seriously (not that anyone else really did-- but my poetry has had an emotional impact on my friends). After getting a BS in Philosophy, and starting graduate studies, I began to feel as if I were watched all the time, and that people were giving me clues through double-talk, innuendoes, and hints, about a promising future of love and money; both of which I'd sort of given up on for a time, to be that celibate monk artist poet-- which I felt content with. My sister has open-heart surgery, heart-failure, almost dies, and recovers for a long time at Dornbecker Hospital: I enjoy the company of the other kids at the hospital, especially one with huge hands, whom I push around the ward in a cart-ride.
I got into pretending to be a spy, James Bond like, with a friend, and we both got into Micronauts. I myself end up going to the hospital one day, when I daydreamingly ride my bike into a house. We picked up a piece of opened candy off a store floor once, and were eventually trailed and confronted a few blocks away by a manager. Some friends and I win the school's newspaper recycling drive, filling his parents' garage. I began to use TRS-80 computers at school, where I got an award for algebra; and while finding a screwdriver solution to the Rubik's Cube in a Scientific American, I found an advertisement for a Sinclair ZX80 computer-- I ordered one, but soon after I got it in the mail, my family movedto Bend, Oregon, for the drier air that would help my sisters sensitive lungs. My dad studies Television at a PCC, and I get a look behind the camera, especially when he gets a job as camera man for the Blazers.
Rhames has also appeared in a series of television commercials for RadioShack, usually performing with Vanessa L.
Williams.In March 2005, Rhames played the lead role on a new Kojak series, on the USA Network cable channel (and on ITV4 in the UK). It was announced that he would have a role in the Aquaman-based show Mercy Reef, however due to the integration of The WB and UPN for the new network, CW, Mercy Reef was not picked up. Rhames played a homosexual, possibly also homicidal, firefighter who comes out of the closet in I Now Pronounce You Chuck and Larry.