If you would like to make a real difference to the lives of people in care, Health Skills Australia can support your professional development. Our range of courses have been developed in close consultation with the health care and community services sectors, to ensure they are relevant, practical and current, and are reflective of the needs of the industry. All programs are taught by highly qualified practising health care professionals, who share their real-life experience and insights into the industry and latest health care techniques and developments.
You can choose to study most courses on campus, with flexible timetable options that allow you to fit your study around other commitments. All our courses are nationally accredited and can lead into new learning pathways, including degree programs, or help you fast-track your career.
Immerse yourself in real-world experiences offered through our internship and professional year programs. Navitas Professional provides opportunities for people to reach their potential, improve their skills and maintain their professional career.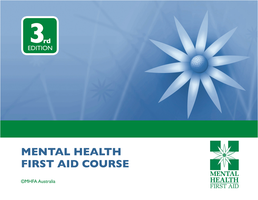 For more than twenty years, Navitas Professional has been developing and delivering courses and programs for students looking to advance their knowledge, skills and careers.
We offer an extensive range of Nationally Accredited courses from Certificate to Masters level in a wide range of discipline areas such as Psychology, Counselling, Business, Management, Nursing and Criminal Justice.
As a student, you will spend time thinking, reflecting and immersing yourself in new ideas. Our small classes, group discussions and role-play activities allow you to really get to know your fellow students and educators, as well as exchange ideas and experiences.
Leading global education provider Navitas has announced four education focused charitable partnerships to support education and learning across Australia, Sri Lanka, Nepal, Cambodia and Afghanistan.
We're one of Australia's leading private providers of specialist health care and community services training. We also deliver short courses in first aid, CPR and medical reception, and in-services training in areas such as supervision and management, behaviour management and palliative care.
Our innovative approach combines contemporary theoretical thinking with practical, hands-on learning.
And assessments give you an opportunity to demonstrate your learning and gain feedback on your progress. Come along to learn about how to establish your brand as a young professional and how to make an effective LinkedIn profile to help your career. Our students graduate with the skills and knowledge needed to work in their chosen career and they can return for further studies to deepen their expertise or expand into new fields.