I was a little perplexed by the RACGP's insistence on keeping diazepam and their pitch for oral vitamin K as essential for the doctors bag, but then again I am a FACRRM member and much of what the RACGP does perplexes me. I am a Rural Doctor on Kangaroo Island, South Australia with interests in emergency medicine, anaesthetics & trauma. Areas of interest include difficult airway management outside of theatre (rural-ED-ICU), human factors, use of crisis checklists and "guerilla" sim training.
Stamar EMS offers training in BVM on request to men and women in the Healthcare Industry also known as Healthcare Providers (HCP). BVM is a manual way of delivering oxygen to a patient when mechanical solutions are not yet available or when the patient is not getting the care of a medical person able to resolve the issue. Bag -Valve -Mask (BVM) Ventilation is a crucial skill when trying to save the life of someone who has stopped breathing. As you can imagine, the causes that stop a person from breathing often occur away from doctors and the medical equipment necessary to resolve their medical emergency.
Luckily, friends, family members, first responders, and concerned citizens can keep a person who has stopped breathing alive until medical help arrives by using a bag-valve mask and applying the ventilation correctly.
It is possible to become proficient in BVM techniques in as little as three hours through lecture and hands-on practice according to one study published by the Wisconsin Department of Medicine showing that students learned quickly to provide the potentially life-saving task of BVM ventilation. We have a fairly high probability of facing a situation where a loved one, co-worker, employee, friend or even a stranger requires our ability to react well to their medical emergency, however with the growing concern about possible pandemic flu outbreaks, epidemics and bioterrorism, this probability may be increasing. So, when they arrive at our door, some of them are actually sick!  The nerve!  At that point, either their physicians have astutely chosen to surrender hospital privileges in exchange for more money and time off, or they don't have a physician at all.  And so, when the workup is done, and it becomes clear that discharge is no longer an option, we ring you brave lads and lassies. Hospitalists, we heart you!  We'll have your coffee waiting.  The hematologist says that the grandma in Room 8 has ITP. Dear Hospitalists – we, the patients and patient families are the ones that bear the brunt of your weariness. Don't you care that last week grandpa had a urology procedure to reduce his prostate? Don't you care that grandpa had orthopedic surgery several months ago on his foot and now there is a oozing hole at the surgical site? The current system is not intended to work for either patients or physicians: it is designed to work for insurers and corporate interests.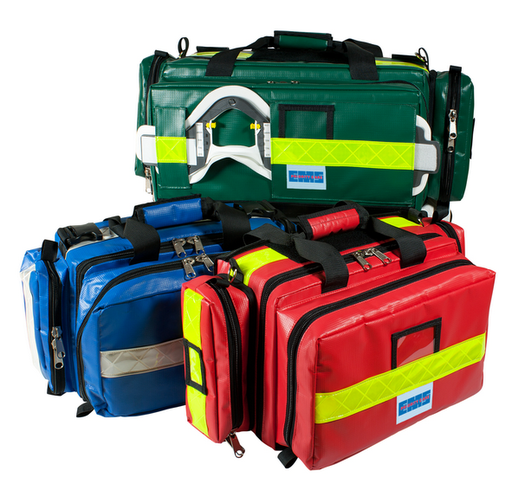 Don't be surprised by Cheryl Handy who is a medical malpractice attorney (Google her).
It is amazing to me that physicians no longer consider patients as their primary focus and duty. This article is a sort of tongue-in-cheek jab at hospitalists and ER docs, while attempting to make some between-the-lines commentary about the state of things.
Dear Benita, This article was meant to reach across the aisle, as it were, and build camaraderie with another group of physicians. It wasn't until dad was discharged and I drove him to the Duke clinic urologist that cultures were taken and infection found.
Unfortunately (bc I typically stayed with him in hospitals), I was out of town on business for those 3 days.
I took him home, returned to Duke oncology the next day (a Friday) and oncologist & NP were shocked. Dad suffered (ultimately died) bc the Duke hospitalist did not communicate with Duke Clinic oncologist. But ultimately Dad died because chemotherapy and orthopedic surgery (Dad got surgery for fallen arch after cancer initially resolved). I've been in multiple hospitals with multiple co-morbidities and have never met an uncaring hospitalist. As an internal medicine subspecialist, I have ran across a number of emergency room physicians, and I really have to say they must be the most incompetent of all physicians. The problem from my perspective is that there is no standardization in the Hospital Program Model. Glucagon Emergency Kit consists of a vial containing 1mg glucagon and a prefilled syringe containing 1ml water for injection.
Perhaps it is wise if we all learn the very basic, fundamental skill of delivering bag valve mask ventilation. It's any wonder doctors are leaving primary care in droves bc of misdirected drivel like this. In fact I wish you and your grandfather had the opportunity to have been cared for by me or one of my hospitalists.
If you (or more likely, your undereducated lottery-mentality obese tattooed-up-the-wazoo client) cares so much for grandpa, than take the initiative and maintain his records from the multitude of specialists and procedures you've put him through in his old age. Service by service, the primary care docs got one procedure, service unit after another taken away. And obviously I don't know the specifics of his care except what you have presented here. I understand that there time is limited, to deal primarily with acute issues, but good triage and ed nurses would probably suffice. Studies show that the difference between survival of a person who has stopped breathing is the administration of BVM by a person who has received just a few hours of hands-on training compared to a person who attempts to administer BVM with no training at all.
You've chosen this forum to rant on and on about something that many people would tend to agree with you about. The hospital is a BAD place to be, albeit sometimes necessary in the context of predicted improvement in status. The majority of the time emergency physicians spend on is disposition, trying to dump patients to the hospitalists, as opposed to thinking through a patients condition, and determining appropriateness of admission.
Your bullshit charade of caring so deeply for grandpa is so transparent, you should be ashamed, but are too stupid to see it. Appreciated but not even popular enough among geeks to be the President…wait maybe I'm revealing too much? For the multiply-comorbid debilitated elderly patient with altered mental status, it is eminently reasonable to evaluate and try one's best to manage as outpatient, even if the workup does not proceed as emergently or quickly as compared to a hospital.
Nonetheless, more people step into ERs every year, with visits hitting 130 million in 2010, up 34% from 97 million in 1995, according to the Centers for Disease Control. Meanwhile, the number of emergency departments is down about 11% over that same time period.