If you're a designer wanting to submit your work, click on the 'SUBMIT YOUR WORK' tab above. Jackie Batey, Sarah Bodman, John Dilnot, Susan Johanknecht, Angela Lorenz and Marshall Weber talk about their work. Materials tend to be found and readily available, I have a passion for stationery (it can make your life better) and often use office products such as square cut files, sticker paper, rubber stamps, punches, cartridge paper and card. How do you see artists' books and the book arts in general sitting in relation to the contemporary art world?
To someone who doesn't know what artists' books are, which artists, or particular books would you advise them to look at? Other works have included Pace Bend a foldout, map-based book, inspired by the film Dead Calm but translated into a dead-end cliff walk near Austin, Texas, USA and Flowers in Hotel Rooms an ongoing series of literary tributes with flowers placed in hotel rooms I have stayed in, inspired by Richard Braughtigan's novel The Abortion. Time Itself, was based on the life and work of Edward Jenner and his vaccine for smallpox, and The Marsh Test, was a fictionalised account of the first public trial of James Marsh's test for the presence of arsenic in the human body. Yes to all of the above, depending on the subject matter, the books I make have ranged from large editions of 200 to one-off book objects. As an important part of it - okay they will never be as huge as painting or sculpture, but I am not sure they should be, the idea is that you can hold and engage with a book on a personal basis. I have always been particularly interested in the activity of printmaking and I consider that to be my main drive and the thread that connects all my work. My work is more aligned to Surrealism, Pop and Fluxus, rather than the tradition of livres d'artiste.
I would use the term book artist as the work I make in other media is intrinsically informed by my engagement with the book.
Projects from the last decade have explored relationships between digital sequences, photo-animations and hypertext outputted onto CD-ROM or DVD, and the physical book. I recommend looking at bodies of work to understand not just individual artists' books but publishing itself as a process for the development of ideas. I was trained in printmaking in secondary school, and binding first in Italy on a university year abroad in the bindery of an Italian artisan.
All my works have a conceptual starting point, but not with the idea necessarily to become an object. I often say to people that artists' books are sort of a step-child of contemporary art.
It is really a matter of personal taste - all forms of contemporary art or music or performance will appeal to very different people. Books and literature were a significant component of both the formal and informal curriculum of the San Francisco Art Institute of the 1980's.
All of them, as a practicing artist for 3 decades I have dozens of discrete bodies of works and themes. Do your books continue in the tradition of the livre d'artiste of the early 20th century? Artists' books are part of the palette of contemporary artists just like performance, prints, or video etc. V&A Members enjoy a wealth of benefits, including free entry to exhibitions, previews, exciting events and the V&A Membersa€™ Room. Heatsink usage on the power IC is a must to prevent overheating and keep the good performance of STK4141II. But today, we are just going to focus on one really important factor that impacts many people. People are so permanently overscheduled that a lot of the time they are just peddling their day to day hamster wheels so damn hard that there is no time to take new action to create new results. I know it can be hard if you feel you have umpteen things on your plate and it seems like you don't have enough time to do it all. Put in your diary a minimum 30 minute time slot for this week (or a couple of hours if you can). I always encourage my private clients to have a minimum 2 hour slot a week of just time and space to work on change, new stuff, ideas etc. Having time and space, on a regular basis, is the first step to creating change. Find a way to make it part of your weekly routine. Get my FREE workbook - How to set yourself up to succeed with achieving your personal and professional goals. After 12 years, design studio 3 Fish in a Tree decided to create a redesign of their existing brand identity.
This means I would call myself an artist, but my main means of communication for the last ten years has been through handmade books and multiples - Damp Flat Books.
After this I taught myself how to use computers (interactive multimedia and graphics packages) and to book bind.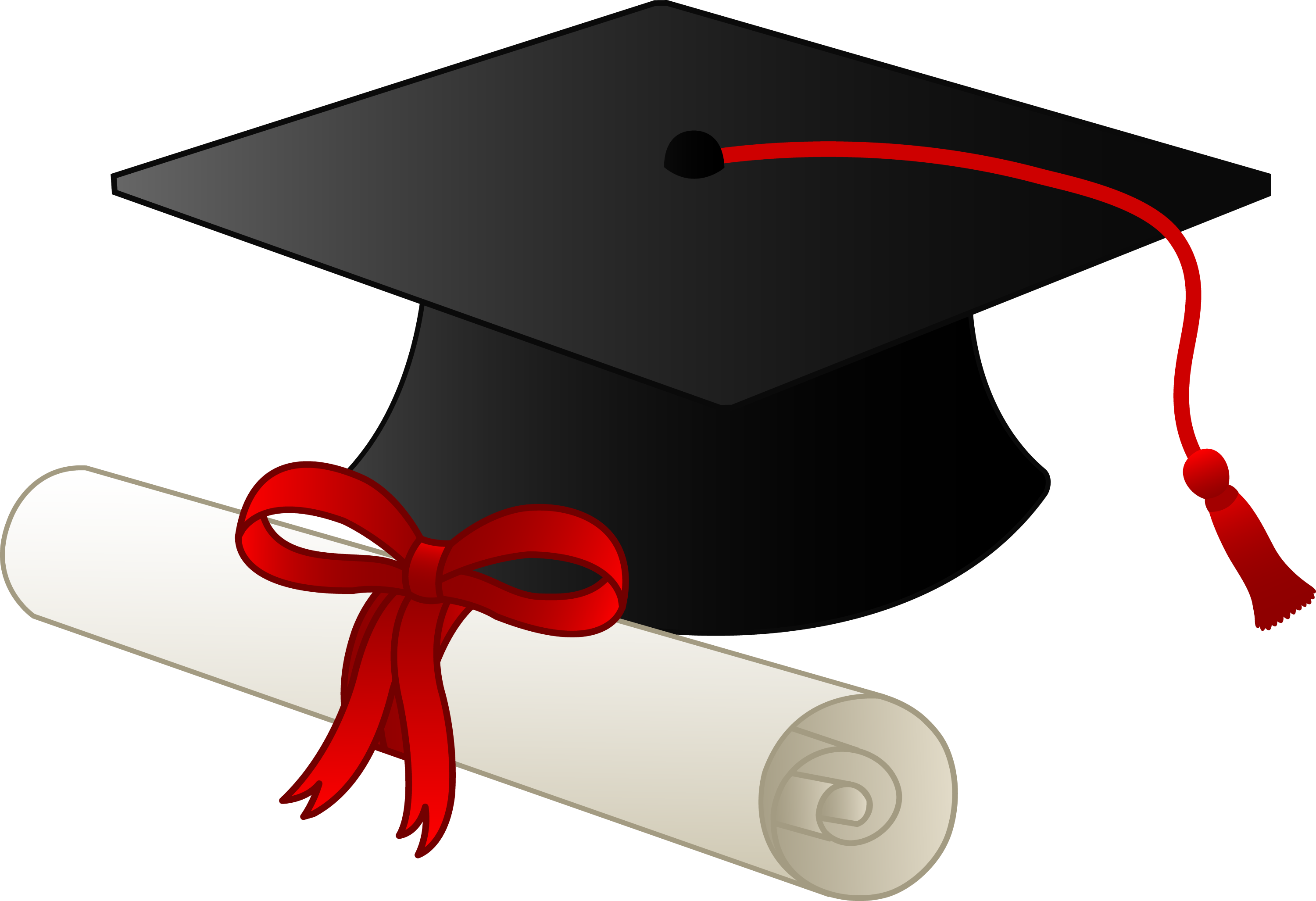 I use a Mac to scan and compile my artwork, digital photos and text into my book layout - although I always start with a regular sketchbook and felt pen. Ed Ruscha) in the 1960s; or use the book as a conceptual starting point to create book objects; or cross all these categories, or fit into none? I have recently made my first zine, and in talking to zine librarians it is interesting to note that they are seeing zines as the one of the only truly uncensored forms of expression.
Whatever work I make I only think about it in the book format, the idea will come along, but it always looks like a book in my head before I have started. I discovered artists' books by accident during my BA - I have always loved books and used a lot of text in my paintings and prints.
The Collector was inspired by the John Fowles' novel of the same title, about a man who thinks it acceptable to collect a human being. I cannot say my work is reactionary, I like the fact that it can be viewed or left anywhere, library, bookshelf, bus stop, but I do exhibit in galleries and museums too, so I haven't bucked against the system altogether. It is a bit like being in a secret society sometimes - maybe an artworld version of Fight Club!
I have explored all methods of printmaking that are available to me from potato to digital. Start with works by: Colin Sackett, Heather Weston, Sharon Kivland, Weproductions, and Sara Ranchouse Publishing. In my last year at Brown University, I took a papermaking course, worked for the binder in a university library, took private lessons from him and took two courses at Rhode Island School of Design in letterpress books and conceptual books. They are highly respected for the most part, but as gallerists fear not being able to sell them, they have much more limited channels of circulation, and consequently, less viability economically.
The beat poetry scene and the Punk DIY publishing scene (zines, posters) were always [a] crucial part of my art education. Also more importantly the Soviet Constructivist popular press, (Lissitzky, Rodchenko, Malevich) and the 1960's poster movement that was heavily influenced by that. This circuit operated with dual polarity (symmectrical) power supply, so center tap type of transformer should be used. Now I have the time but have been pondering over the last 48 hours how to make a start. I now, thanks to you, have a slot of one hour in my diary tomorrow morning and another hour on Friday to start to plan. Our primary goal is to showcase identity design from around the world; we want to give designers the opportunity to share and publicise their creative work online. We want to see iterative sketches, including discarded preliminary and prefinal designs, wherever possible. Desktop publishing has liberated publishing from publishers, in terms of people with something to say being able to say it, via limited edition press. Working in this format allows me to think about the whole process, how it will be put together; I can picture it finished well before I start so it is just a case of making it fit that image when it is finished.
Now that digital print has taken off, I have made my last three books using only digital output, and inkjet printing from photographs I have taken and manipulated. I try to use materials and techniques appropriate to the themes of a particular project, acknowledging a relationship between the physicality of a book and how it is read.
I actually started making books in secondary school before I knew it was a genre, and later had the opportunity to make about 7 editions while still an undergraduate, at Brown and RISD [Rhode Island School of Design]. What is consistent in my work is the non-fiction, research-based content, usually grounded in history or social-anthropology, and the drive to imbue every aspect of each work with information relating conceptually to the content. Also, they are generally more work for less money, as the artwork needs to be bound and packaged and protected. I think the only way to get a full grasp of artists' books is to see a very broad range.
In a formative sense Mad magazine and Zap comix were the first artists books I read as a young child and greatly influenced my arts practice. My themes explore politics, theology, philosophy, ecology, since I have close allegiances with the anti-war movement in the state many of my works address issues of conflict, trauma and recovery as well as resolution. Great to hear you have scheduled time slots to get stuck in to the change you want to get rolling.
It is our responsibility to ensure we continually make time and space for what is most important. 3 Fish in a Tree is a London-based branding and graphic design studio where people are passionate about design.
I do find the book object fascinating but for me it's about getting my ideas into the hands of another person - who might tell another, etc.
I think the key is looking at bookworks in themes, they tend to fit much better into thematic shows - I always have some problems with collections arranged by format rather than subject. The way I work is to try to make the book as appealing to pick up as possible even though it contains things you might not want to read or see; there is always a surprise inside, like normal books you never know what will happen until you have read or looked all through them.
It just suited the way I worked perfectly, and I have continued to work that way ever since. I often include the object or objects that inspired the book, for Cuttings, I included a rusty gardening tool in each box; others have included glass sugar crushers.
I was barely aware of artists books, I wanted to make a screen print of a series of drawings and it evolved into an accordion book. I love words and language, but I think printmaking intuitively conducted me to books, through methods of reproduction and sequence. Information hidden in the number of the edition, the name of the typeface, the binding and printing techniques and materials, functions as set of mnemonic devices to help me, and whoever might be interested, remember the content communicated in each work.
Any format, traditional or reactionary, may be utilized to communicate my research-derived ideas. I have observed non-book artists sort of relaxing when someone is introduced to them as a book artist; they don't feel threatened at all! Art critics, librarians, curators and dealers often have more knowledge than artists themselves.
I started creating artists books consciously in that specific context when Christopher Wilde, a student of mine at the University of Wisconsin in Madison, told me in 1995 that, after making books as part of my arts practice for 2 decades, I was making artists books. As an American Jew who opposes the aparteid Zionist movement both in the USA and Israel that topic pops up in my work at times. I am a big fan of Fluxus - the notion of affordable multiples that give an alternative perspective on life, using art and humour, is inspirational. The relatively low price of some bookworks makes them not attractive to galleries for commercial reasons. I recently finished a book Against Nature using paper pulped from clothes and pulp-printing in Australia, which was a new process for me. The subject is gaining a larger audience and artists' books overall are becoming more mainstream, the subject is taught more in colleges, and places like bookartbookshop, Booklyn, Printed Matter, Art Metropole and Book Works in London have done lots to promote the subject.
In recent books I have been working with appropriated technical languages to explore themes of natural and industrially initiated change. I am known for using unusual materials, like gum, soap, ice, latex rubber, spaghetti, coffee, chocolate and herbs, but I consistently use acid-free and archival materials, and traditional techniques like printmaking, painting and photography.
I generally write my own text, often in the form of rhyming verse, whereas livres d'artistes usually combine authors with artists, and are commissioned and put together by a publisher.
I often look at serious themes but output them in a satirical or ironic way often taking on the persona of the company or individual I'm lampooning.
However, I think the internet has revolutionised bookarts in terms of putting people in contact with each other. I cross the categories above as I will make the book to suit the subject matter, so it could be small and stapled, or hand-painted and boxed with an individual object.
They have a different quality from mass-produced books because they are directly from the artist - a lovely crossover between book and art. The more I delved into the box, the more unusual they were, slides of human skin and hair, so they were perfect for this book.
Having gathered a little information and artist's names, a visit(with an appointment) to a good art library, university special collections or public library would be much easier in terms of knowing a few things to access or suggest. Another theme is the idea of being conned or gulled, the relationship we enter into when we knowingly buy something useless, but are prepared to do so in order to experience the warmth of consuming. Specialist shops such as the bookartbookshop tend to be much better at promoting books than galleries. There is a lot to be gained from the Web, but people must see the works in person to grasp them fully. I have invented many products and companies along with my own bogus online museum to house spurious items.
Other books are based on poisoners - and as all poison derives from nature, the two work well together. I am just thoroughly interested in learning and conveying what I learn in the most effective, if whimsical, way possible. I enjoy creating my own bizarre world in which my narratives and characters can cause trouble - which is a twisted version of what's all around us. The goal is to have a good relationship with your own work, and to be true to yourself, not calculated.
Sculpture was considered a craft, along with textiles, for a long time, and both printmaking and photography were merely considered means of reproduction, as opposed to art, for many decades as well.