In a young patient with a low bulk of disease and a low-risk Follicular Lymphoma International Prognostic Index (FLIPI) score, I might recommend observation, although many young patients are uncomfortable with that concept. I would not recommend FND for a younger patient because it prevents the collection of peripheral blood progenitor cells for autologous stem cell transplant — which I believe should be included in the list of treatment options for younger patients. I'm not interested in the grade of the disease when considering how to treat a patient.
The shape of the curves to date in this trial looks unlike that of other historical curves generated by SWOG — at three years of median follow-up, the curve is still up around 80 percent. In 2003, I reported on a study in untreated mantle-cell lymphoma in which patients received Bexxar as initial treatment followed by CHOP, a reverse of the Press regimen (Zelenetz 2003). Whether it's better to give radioimmunotherapy followed by chemotherapy or the reverse will have to be determined by prospective trials.
The article did not categorize the patients by risk; however, it did suggest in a multivariate analysis that total tumor bulk of maximal node diameter greater than 5 cm was associated with less of a response and a shorter duration of remission. I use radioimmunotherapy in patients with rituximab-refractory disease and in patients who have relatively chemo-refractory disease.
I'm a big believer in radioimmunotherapy, and I assisted in the development of Bexxar.
In private practice, the oncologist may not know the nuclear medicine physician, and the nuclear medicine physician may not be interested in therapeutic approaches.
Dr Zelenetz is Chief of Lymphoma Service at Memorial Sloan-Kettering Cancer Center in New York, New York. Results from the phase III E3805 clinical trial show that adding docetaxel to standard hormone therapy extends survival for men with metastatic hormone-sensitive prostate cancer by 13.6 months. Traditionally, androgen deprivation therapy (ADT) has been the standard initial treatment for metastatic hormone-sensitive prostate cancer (mHSPC), with chemotherapy utilized in the castration-resistant setting.
Androgen deprivation therapy (ADT) has been the standard initial treatment for metastatic hormone-sensitive prostate cancer (mHSPC). Sweeney et al recently published the results of the Eastern Cooperative Oncology Group (ECOG) E3805 CHAARTED (ChemoHormonal Therapy Versus Androgen Ablation Randomized Trial for Extensive Disease in Prostate Cancer) trial, which evaluated the addition of docetaxel to ADT for the first-line treatment of men with untreated mHSPC.[12] The results were overwhelmingly positive and are changing the treatment paradigm for chemotherapy-eligible patients with metastatic prostate cancer. Mitoxantrone, docetaxel, and cabazitaxel are three chemotherapeutic agents currently approved for the treatment of metastatic prostate cancer, after castration resistance has developed. Mitoxantrone, a synthetic anthracenedione, was approved in 1996 for the treatment of mCRPC based on the palliative endpoint of pain improvement.[13] In the pivotal study of 161 patients with mCRPC who were randomly assigned to receive mitoxantrone and prednisone, compared with prednisone alone, 38% of patients in the chemotherapy arm vs 21% in the prednisone-alone arm had a marked reduction in severe bone pain. Cabazitaxel, a tubulin-binding taxane with poor affinity for P-glycoprotein, was approved in 2010 for the treatment of mCRPC that has progressed during or after docetaxel-based therapy.[4] The approval was based on the results of the TROPIC study, which randomized 755 mCRPC patients previously treated with docetaxel to receive cabazitaxel plus prednisone or mitoxantrone plus prednisone. Chemotherapy has also been evaluated in the neoadjuvant and adjuvant settings for high-risk localized prostate cancer. SWOG S9921 was the largest prospective adjuvant trial designed to evaluate the addition of mitoxantrone to ADT vs ADT alone in 983 high-risk prostate cancer patients after radical prostatectomy.
The use of chemotherapy in the neoadjuvant and adjuvant settings remains investigational and is not currently the standard of care. A study of patients with chronic myeloid leukemia (CML) treated with imatinib found that chronic fatigue is the major factor that limits health-related quality of life (HRQOL). Blast crisis of CML: Peripheral blood smear revealing the histopathologic features indicative of a blast crisis in the case of CML HRQOL has become substantially more important in the treatment of CML, as 5-year survival rates have climbed dramatically with the use of tyrosine kinase inhibitors, such as imatinib.
The earliest clinical use of capnometry in the prehospital setting was using colorimetric capnometer to confirm proper placement of the endotracheal tube after orotracheal or nasotracheal intubation. The Paramedic should provide at least six ventilations before relying on the colorimetric capnometer's color change to indicate proper position.
Continuous waveform capnography can provide the Paramedic with an assurance that the properly placed endotracheal tube remains in the trachea during transport. Changes in the shape of the capnography waveform can also provide valuable information to the Paramedic regarding the patient's respiratory disease, circulatory status, and equipment failure. For intubated and paralyzed patients, waveform capnog-raphy can indicate when the paralytic medication is wearing off. Figure 25-13 A sudden loss of the capnography waveform often signals dislodgement of the endotracheal tube from the trachea.
A gradual rise in the Phase I baseline often indicates contamination of the sensor when using mainstream capnography (Figure 25-17). Capnography can also detect hyper- and hypoventila-tion, both in spontaneously breathing patients and ventilated patients. Figure 25-16 Abnormalities in both the Phase III and 0 parts of the waveform may indicate kinking or partial obstruction of the endotracheal tube.
Figure 25-17 The gradual increase in respiratory baseline often indicates a problem with the mainstream capnography sensor. Figure 25-18 Gradual changes in the waveform height while maintaining a zero baseline can indicate (a) hyperventilation or (b) hypoventilation. Upon return of spontaneous circulation, the EtCO2 level will sharply rise, often before the pulse is palpable.9,10 Capnography has also been suggested to help guide the effectiveness of chest compressions in cardiac arrest.
Finally, capnography can be used during procedural sedation as a way of monitoring the patient's respiratory rate and ventilation status during the sedation.
As discussed under the section on pulse oximetry, one of the pitfalls of pulse oximetry is that other forms of hemoglobin can change the wavelength of the light beam in such a way that it mimics oxyhemoglobin. Carboxyhemoglobin (COHgb) and methemoglobin (MetHgb) levels are often obtained in the hospital using a sample of either arterial or venous blood and requiring a special co-oximeter.
The gold standard measurement of oxygenation and ventilation in medicine before the advent of pulse oximetry and capnography was the arterial blood gas (ABG). The ABG sample is taken from a superficial artery and is rapidly analyzed using a blood gas analyzer. The ABG sample is measured for the pH, pCO2, PO2, bicarbonate (HCO3 ), and oxygen saturation. An aortic aneurysm is a general term for any swelling (dilatation or aneurysm) of the aorta, usually representing an underlying weakness in the wall of the aorta at that location. Aneurysms that coexist in both parts of the aorta are termed thoracoabdominal aneurysms (TAA). The Guidelines continue to recommend running through the H's and T's in order to arrive at a specific diagnosis and guide treatment in PEA arrest. This new way of thinking about PEA combines initial ECG morphology with the clinical scenario to guide the clinician to the most likely causes, and offer further diagnostic certainty using point of care ultrasound (POCUS). Our experts caution that this approach should be used only when a highly skilled ultrasonographer is present and in a way that does not interrupt high quality chest compressions. While we know that intra-arrest antiarrhythmic medications may improve rates of ROSC in ventricular fibrillation (VF) and pulseless ventricular tachycardia (pVT) arrests, there has never been a trial to show improvements in long term survival with any antiarryhthmic medication. When it comes to giving antiarrhythmic medication post-ROSC, there is only one RCT of lidocaine post arrest which showed a decrease in the incidence of recurrent VF.
The Guidelines state that "there is inadequate evidence to support the routine use of lidocaine after cardiac arrest. We will need to wait for the results of the ROC-ALPS trial to give us a more clear idea of whether or not we should be using antiarrhythmics intra-arrest or post-arrest.
In the ED the decision to terminate resuscitation is multi-factorial and there is no absolute time cut off. For patients who receive multiple doses of epinephrine during cardiac arrest resuscitation, if ROSC is achieved, then the patient's BP tends to be high in the first few minutes. As an adjunct or replacement of manual pulse checks: rather than depending on manual pulse checks (which have been shown to be inaccurate) to determine ROSC, an arterial line placed early after cardiac arrest can instantly determine whether ROSC is present or not and hence minimize the chest compression pause time.
The literature clearly shows that patients with an initial rhythm of Vfib or showing ongoing signs of STEMI on ECG should be considered for emergency PCI.
For all other patients (those without VFib or STEMI), it is unclear which patients should be transferred for PCI. One of our experts suggests that any patient in whom a cardiac cause is suspected and no other cause is apparent should be considered for emergency PCI.
Again, similar to the decision to terminate resuscitation, multiple factors should be taken into consideration in deciding whether or not to activate the cath lab.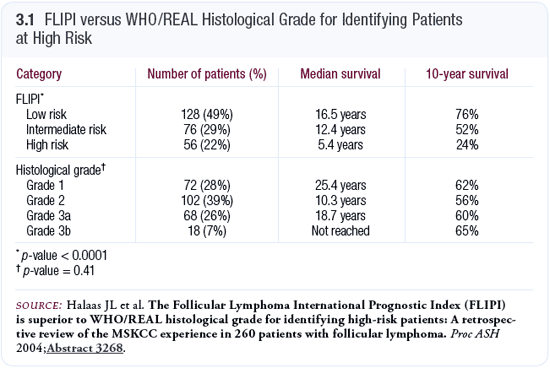 An elevated Troponin: A ROC paper that is currently under peer review as of November 2015 shows a clear association between a higher serum troponin level and a PCI amenable lesion as well as improved outcomes.
The Guidelines stipulate that Targeted Temperature Management (TTM) should be initiated for ALL post arrest patients who achieve a ROSC, and it's up to your intensivist what the target temperature should be between 32 and 36 degrees.
It is important to understand that the control arm in the TTM trial still actively cooled patients, just not to the same degree as the 32 degree arm.
A pre-hospital RCT in 2013 compared immediate 2L boluses of cooled saline vs in-hospital cooling and showed an increased rate of re-arrest and acute heart failure in the pre-hospital group that received immediate large boluses of cooled NS. About Us Emergency Medicine Cases (EM Cases) is a free online medical education podcast & medical blog dedicated to providing online emergency medicine education & CME for physicians, residents, students, nurses & paramedics.
If that same patient were 68 years old with cardiac issues, we might try a less toxic regimen like FND. Although we may not cure the patient, there is no question that autologous stem cell transplant can provide long-term remissions. In the Phase II trial, the complete response rate increased from 39 to 66 percent after radioimmunotherapy was added. While this is not a substitute for a randomized trial, and the Phase III trial is ongoing, it is an intriguing result. We also saw impressive, high response rates of approximately 75 percent, with approximately 40 percent of patients experiencing a complete response following treatment. In this trial, 76 patients with previously untreated Stage III or IV follicular lymphoma at a single center received Bexxar as initial therapy.
We have done a number of studies of Bexxar and ibritumomab tiuxetan (Zevalin®) and have been conducting such trials for almost 10 years now. In some areas of the country, nuclear medicine physicians are so uninterested that radioimmunotherapy is handled by radiation oncologists.
The extension of survival was greatest among men with extensive disease—a difference of 17 months.
Data reported from three recent clinical trials shed new light on the role of upfront docetaxel in advanced or mHSPC. Docetaxel, a chemotherapeutic agent approved in 2004 based on data from the TAX 327 and the Southwest Oncology Group (SWOG) S9916 clinical trials, was the first medical therapy to demonstrate an overall survival benefit for patients with metastatic castration-resistant prostate cancer (mCRPC).[1,2] Since 2010, the successive approvals of new agents with incremental improvements in overall survival (sipuleucel-T, abiraterone acetate, enzalutamide) have dramatically changed the treatment paradigm for mCRPC, leading to many patients delaying or never receiving cytotoxic chemotherapy. In all cases, the use of these agents has been limited in practice to the later castration-resistant stages of the disease.
This improvement in pain was durable, with a median duration of pain relief of 8 months for the chemotherapy arm vs 2 months for the prednisone-alone arm. After intubation, and auscultation of breath and epigastric sounds, the colorimetric capnometer is placed between the bag-valve mask assembly and the endotracheal tube and the bag is squeezed several times. In patients who have ingested carbonated beverages, such as beer, just prior to intubation, it is possible for the carbon dioxide in the stomach from the beverage to provide a false indication of the presence of carbon dioxide.5 While this is clinically an uncommon event, the Paramedic should be aware of this potential pitfall. The prehospital environment is full of situations wherein patient care can easily dislodge the properly placed endotracheal tube, from logrolling the patient onto a backboard at the scene to moving the patient from the EMS stretcher to the emergency department gurney. From failure of valves in the bag-valve-mask assembly to kinking of the endotra-cheal tube, equipment failure can reduce airflow both in inspiration and expiration and cause changes in the waveform (Figure 25-16). This can occur from either foreign material or a buildup of condensation on the sensor that changes the infrared light transmission across the exhaled air. A gradual decrease in the height of the waveform indicates hyperventilation (Figure 25-18a). The initial EtCO2 readings in a patient in cardiac arrest are near zero, not because of the lack of carbon dioxide in the blood or in the lungs, but because of the lack of carbon dioxide diffusion secondary to lack of circulation due to cardiac arrest.
As previously discussed, EtCO2 will change with changes in blood flow due to decreased perfusion and carbon dioxide transport to the lungs.
The most common use for procedural sedation in the prehospital setting is for cardio-version, which involves applying an electric shock across the chest to stop a fast heart rhythm, or when electrically pacing the patient, which involves periodically applying electricity across the chest to produce a mechanical cardiac contraction. Two situations where this can occur are when a patient has carbon monoxide poisoning and when the patient has developed methemoglobinemia. More recently, a non-invasive co-oximeter was developed to non-invasively measure SpO2, COHb, and MetHB. Eight different wavelengths of light are transmitted through the capillary bed.15 Changes in the wavelength of these eight different beams are used to compute a percentage of SpO2, COHgb, and MetHgb in the blood in the capillary bed.
Even today, in the emergency department and critical care setting, the ABG provides a lot of useful information about not only the patient's oxygenation and ventilation, but also data used to assess the patient for acid-base disorders. The most common location for sampling is the radial artery at the wrist; however, the brachial artery near the elbow or the femoral artery in the groin can also be used to obtain a sample. The ABG analyzer may also include serum electrolytes, lactate, glucose, hemoglobin, and base excess or deficit (Table 25-2).
While the stretched vessel may occasionally cause discomfort, a greater concern is the risk of rupture which causes severe pain, massive internal hemorrhage and, without prompt treatment, results in a quick death.
Good post-arrest care involves maintaining blood pressure and cerebral perfusion, adequate sedation, cooling and preventing hyperthermia, considering antiarrhythmic medications, optimization of tissue oxygen delivery while avoiding hyperoxia, getting patients to PCI who need it, and looking for and treating the underlying cause. The first key step is to distinguish between narrow complex and wide complex PEA, with POCUS being used to help differentiate the causes of narrow complex PEA in particular. Ideally, a designated team member provides the specific POCUS role independent of the other team members.
Having an arterial line in place will detect this loss of circulation sooner than standard BP monitors or manual pulse checks.
A simplified and structured teaching tool for the evaluation and management of pulseless electrical activity. Resuscitation Outcomes Consortium-Amiodarone, Lidocaine or Placebo Study (ROC-ALPS): Rationale and methodology behind an out-of-hospital cardiac arrest antiarrhythmic drug trial. Termination-of-resuscitation rule for emergency department physicians treating out-of-hospital cardiac arrest patients: an observational cohort study.
Cardiac arrest and cardiopulmonary resuscitation outcome reports: update and simplification of the Utstein templates for resuscitation registries.
Effect of prehospital induction of mild hypothermia on 3-month neurological status and 1-year survival among adults with cardiac arrest: long-term follow-up of a randomized, clinical trial. We are Canada's most listened to emergency medicine podcast with thousands of listeners and well over one million podcast downloads since 2010. The median survival for patients at low risk, according to the FLIPI score, is 16 years, whereas patients at high risk have a median survival of five years.
It's clearly an approach that warrants further study, but it requires a carefully controlled randomized study. With both agents, 20 to 25 percent of treated patients experience durable long-term remissions — and approximately 20 percent are still in remission at five years. The trial was led by the Eastern Cooperative Oncology Group and funded by the National Cancer Institute. Two of these studies—CHAARTED and STAMPEDE—showed significant improvement in overall survival, while the third study, GETUG-AFU 15, showed no statistical difference. If the endotracheal tube is located within the trachea, then carbon dioxide should be present in the exhaled air. Regardless of whether colorimetric capnometry or waveform capnography are used, the level of carbon dioxide present in the stomach in that situation will rapidly decrease to zero during ventilation, thus confirming the endotracheal tube is in the esophagus. When the patient is monitored with continuous waveform capnography, dislodgement of the endotracheal tube is immediately indicated by a loss of capnography waveform (Figure 25-13).With the loss of exhalation waveform from continuous waveform capnography, the Paramedic immediately recognizes endotracheal tube dislodgement. The Paramedic will first notice this by observing a dip in the alveolar plateau as the patient attempts to take a shallow breath; an increasing carbon dioxide level stimulates the patient to breath (Figure 25-15).
This pattern is also seen in partial obstruction of the endotracheal tube which can occur with excessive mucus or other material in the airway. This occurs as the increased alveolar minute volume removes additional carbon dioxide, decreasing the amount of carbon dioxide in subsequent breaths. Capnography or capnometry alone may not be sufficient to confirm proper placement of the endotracheal tube in a patient who has been in cardiac arrest for a prolonged period of time due to the lack of circulation.
The issue with using EtCO2 in guiding trauma is the reading is not only dependent on circulatory flow, but also dependent on carbon dioxide transport from the blood into the alveoli and constant alveolar minute volume, which varies based on the tidal volume and ventilation rate.
Carbon monoxide differs from carbon dioxide in that carbon monoxide only has one oxygen atom in the molecule. This particular co-oximeter also reports the per-fusion index, which is helpful in determining signal strength, and ultimately the accuracy of the patient's SpO2. While the ABG is the most accurate measure and provides a significant amount of information, the process to obtain the ABG can be a painful procedure for most patients. Critical patients who are undergoing transport may have an arterial line (Figure 25-19) placed by the sending hospital to continuously monitor the patient's blood pressure and serve as a means of painlessly acquiring multiple ABG samples in an unstable patient. The values from the ABG sample can be used to determine if the patient has an acid-base disorder and, if a disorder is present, identify the acid-base disorder. Aneurysms often are a source of blood clots (emboli) stemming from the most common etiology of atherosclerosis. Hence, our experts recommend that if lidocaine is given intra-arrest and ROSC is achieved, then it is reasonable to continue a lidocaine infusion post-ROSC. It is therefore recommended by many critical care experts to start vasopressors early in the post-arrest phase and target a MAP of 65 in order to maintain adequate cerebral perfusion pressure. Morrison recommends to wait a few minutes after ROSC to let the heart settle and then start cooled IV saline in small boluses.
A statement for healthcare professionals from a task force of the international liaison committee on resuscitation (American Heart Association, European Resuscitation Council, Australian Resuscitation Council, New Zealand Resuscitation Council, Heart and Stroke Foundation of Canada, InterAmerican Heart Foundation, Resuscitation Council of Southern Africa).
He is an Assistant Professor at the University of Toronto, Division of Emergency Medicine, the Education Innovation Lead at the Schwartz-Reisman Emergency Medicine Instititute and is on the advisory board of The Teaching Institute. Our Advisory Board includes prominent leaders in the faculty of the University of Toronto Divisions of Emergency Medicine. At this time, I don't believe patients should receive radioimmunotherapy as their first treatment outside of a clinical trial. The results (abstract LBA2) were presented at the plenary session by Christopher Sweeney, MBBS, a medical oncologist at Dana-Farber Cancer Institute in Boston, at a press briefing at the American Society of Clinical Oncology Annual Meeting, held May 30–June 3 in Chicago.
The CHAARTED study showed a 13.6-month survival improvement and the STAMPEDE study showed a 10-month survival improvement with ADT plus docetaxel, compared with ADT alone, in the hormone-sensitive setting. Treatment with docetaxel also led to improved prostate-specific antigen (PSA) responses, reductions in pain, and improvements in quality of life.
If the endotracheal tube is located in the esophagus, there should be no carbon dioxide in the exhaled air.
This was well demonstrated clinically in a study that examined the rate of misplaced endo-tracheal tubes in intubated patients transported to their trauma center by various EMS services.6 Some EMS services had implemented endotracheal tube placement monitoring with continuous waveform capnography while others had not. As the patient is treated with medications that reduce the bronchospasm, the waveform should return to a normal or near normal shape.
This can be used during bag-valve ventilation to maintain a constant rate and depth to prevent hyperventilating the patient. Once adequate chest compressions begin, the EtCO2 rises as there is generally enough circulation to produce a noticeable level of exhaled carbon dioxide. Changes in EtCO2 levels should reflect changes in circulation if the alveolar minute volume is held constant. Medications that are used for sedation also have the side effect of depressing respiration and decreasing ventilation. Carbon monoxide attaches to the same site as oxygen on the hemoglobin molecule, only it attaches 200 times stronger than oxygen. While ABG sampling is often not an EMS procedure, Paramedics working in a critical care transport environment will be exposed to blood gas analysis and may need to use this information to guide therapy during transport.
After listening to part 1, my friend Scott Weingart of EMCrit asked me if he could chime in to give us his take on the controversies discussed in this series; and of course, I obliged.
If a central line has not been placed yet soon after ROSC, it is safe to start vasopressors in a peripheral IV until central access has been obtained. Helman in a round-table, case-based discussion on key practice changing clinical emergency medicine topics, which are then carefully edited to maximize your learning.
Our Guest Experts, Canada's brightest minds in emergency medicine, are carefully chosen for each episode topic. These numbers are remarkable when compared with the 2.9-month survival benefit from docetaxel in the metastatic castration-resistant setting, which has been the standard setting for the use of docetaxel in advanced prostate cancer. The researchers analyzed data on 422 CML patients (out of 448 eligible patients enrolled) at 26 centers, all of whom were treated with imatinib; the median treatment time was 5 years.
If the endotracheal tube is located in the trachea, the cap-nometer should turn from a purple color during inhalation to a yellow color during patient exhalation. In the group of patients that were monitored with continuous waveform capnography, zero patients arrived with an endotracheal tube in the esophagus compared with 23% of the patients in the group that was not monitored using continuous waveform capnography.
Conversely, a gradual increase in the height of the waveform with a constant baseline indicates hypoventilation (Figure 25-18b) and may indicate to the Paramedic that he needs to intervene to improve the patient's ventilation. For trauma patients who have sustained a chest or respiratory system injury significant enough to impede gas exchange, changes in the EtCO2 reading may reflect worsening pulmonary condition rather than circulatory status.
As discussed in the case study described in the pulse oximetry section, it is possible to have a well-oxygenated and poorly ventilated patient who can progress to respiratory failure. This displaces oxygen and decreases the overall ability to transport oxygen to the tissues. For Paramedics working in the traditional street EMS environment, conceptual knowledge of ABG analysis will help them understand the underlying pathophysiology present in their patient.
So in this episode we discuss the controversies in post-arrest care with some of the most important researchers in ACLS and co-authors of The Guidelines as well as one of the most influential critical care educators in the world.
Morrison offer us their opinion on the new simplified approach to diagnosing the underlying cause of PEA arrests. In this review, we describe the historical data for chemotherapy in the perioperative and metastatic prostate cancer settings, and the recent trials that are changing the paradigm in support of docetaxel in the upfront setting. HRQOL was assessed using the Medical Outcomes Study 36-Item Short-Form Health Survey (SF-36), and fatigue was evaluated using the Functional Assessment of Chronic Illness Therapy (FACIT)-Fatigue scale. Continuous monitoring with waveform capnography not only represents a significant means of improving patient safety but also is a risk management tool used to protect Paramedics from allegations of malpractice.. Sublingual capnometry using a non-invasive probe that sits underneath the tongue showed some promise in more accurately detecting tissue perfusion without relying on maintaining a constant ventilation minute volume.
Capnography adds a level of safety by providing a graphical representation of the patient's respiratory rate, depth of respiration, and EtCO2.
A pulse oximeter, however, will still see the hemoglobin as saturated, and report a normal SpO2. As the patient becomes more sedated, and ventilation deteriorates, the EtCO2 will rise, providing an alert to the Paramedic that she may need to intervene by either assisting ventilations or reducing the level of sedation before the patient suffers respiratory failure. Methemoglobinemia occurs when the hemoglobin molecule undergoes a change in its form that removes one electron from the atom. Fatigue was the only such factor, however, that showed a significant association with all of the physically related scales of the SF-36. One death due to treatment occurred in this group as well.Patients with low-volume disease are still being followed to evaluate survival. Quality of life is also currently being evaluated.According to Sweeney, the reason why men with more extensive disease benefited more in this initial analysis is that they are more likely to die of the disease and the regimen resulted in greater cancer control and lower frequency of cancer deaths, while for those men with low-volume disease, ADT alone may be able to control their cancer for 5 or more years. For example, patients in the higher fatigue category also commonly (60%) reported severe musculoskeletal pain, while only 4% of those with low fatigue reported that symptom.
Patients with low-volume disease are more likely to live longer in general and die of non–prostate cancer causes, thus diluting the effect of the therapy."For example it may be more beneficial in a 55-year-old with low volume than a 78-year-old with low volume, as the older patient may die of heart disease in the meantime. The authors noted that the magnitude of differences between patients with high vs low fatigue levels was very large.