Our goal in Labradors is to continue to build on this foundation; to breed a sound body and mind that is as happy in the show ring as it is flushing a pheasant on a chilly November morning.
Striving for excellent quality with emphasis on temperament, conformation, intelligence and all around health. We raise English Springer Spaniels, English Setters, and Labrador Retrievers on our small farm about an hour and a half south of Cleveland and one hour west of Pittsburgh in a small town called East Palestine, Ohio.
Early on, we were fortunate enough to meet Sonny and Shirley Chambers of Muskelunge Labradors from whom we purchased our first show stock. Our goal is to produce well rounded dogs that mentally and physically represent the true Labrador!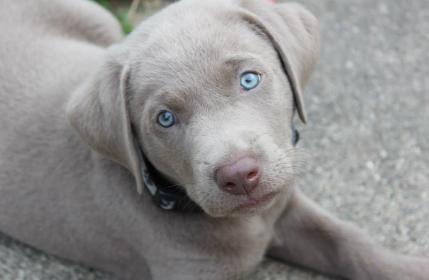 ---