After owning a German Shepherd for the better part of the past year, I thought it was necessary to educate people on the difference between a muzzle and head collar (commonly known by the brand-name Gentle Leader). As a dog owner, I would not take my dog out in public if it required a muzzle, especially during busy walking hours and around small children.
Muzzles are usually used for larger, more uncontrollable dogs who don't behave well around people or other animals.
Since I am certain that my 80-lb German Shepherd puppy (not pictured above) will not harm a random stranger without provocation, I walk her on a leash attached to the head collar shown below.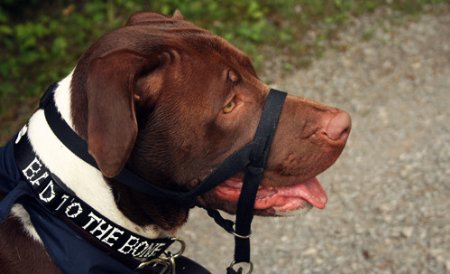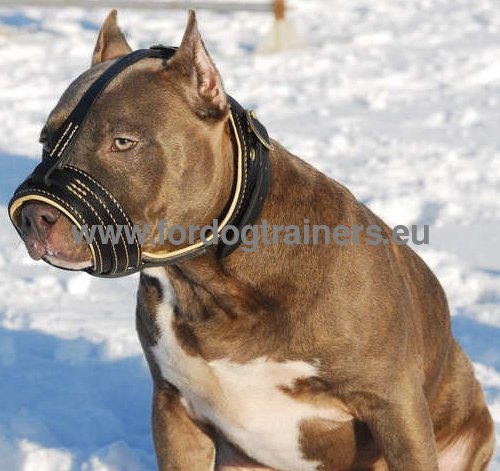 ---