Independence Day celebrations can last for a week or longer, and the fireworks and firecrackers associated with the fun can cause dogs to hide or run away trying to escape the noise. Not all dogs suffer from noise phobias, but fear of loud noises from fireworks, thunderstorms, emergency sirens and even vacuum cleaners is common among canines. No animal likes loud noises likes the ones we all love when the 4th of July is here: FIREWORKS! Since 30 to 60% of lost pets are euthanized because they cannot be properly identified and returned to their owners – and many pets run off after the first bang of fireworks – make sure your pet has an up to date tag on their collar!
Before running to your vet to ask for sedation for your pet, try some herbal calming methods. More than 7 million pet owners seek tranquilizers or other help for their traumatized dogs while everyone else is looking forward to the show. Having the company of other dogs and the attention of caring humans can help distract and reassure him. In addition to stress and fear that your pet might experience, some pets gets spooked and run away during the loud booms and crackles of a fireworks show.
More dogs are found wandering and lost on this holiday than any other day of the year, according to Positively.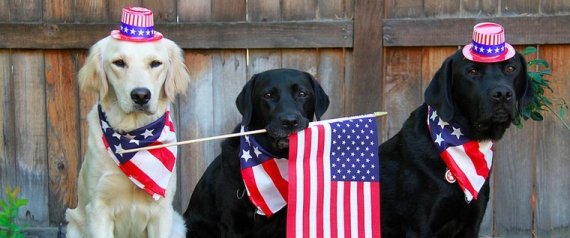 ---