This adorable dog collar, leash and harness set is perfect if you dog doesn't much like wearing a collar or harness because it is VERY soft and comfy. Made with soft cotton fabric and no-pill fleece, your dog will jump for joy because her new collar is so comfortable. These collars, harnesses and leashes are made especially for small dogs – I can make them larger – just contact me – but I don't feel they are durable enough for a big dog if your dog pulls on the leash. I will make the collar to the size you specify and it will be adjustable around two inches smaller and two inches larger than the size you buy.
Note on Sizing: Before ordering, measure around your dog's head to be certain the harness opening will fit over the head and not be tight on the neck.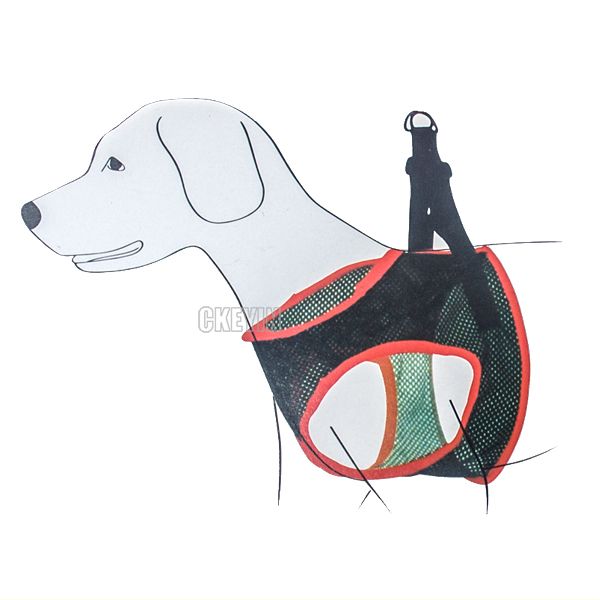 If you have any questions about measuring your dog or any of the materials used in my harnesses or anything at all, please don't hesitate to contact me. If you have a bigger dog and need a really durable and strong collar, harness, or leash (but still cute!) check out my polyester webbing dog gear or my leather collars and leashes. The head opening is 10" (not to be confused with the neck size – the head opening is several inches larger than the neck so the harness won't choke or irritate your dog's trachea) and the body (around the dog just behind the front legs) adjusts from 12" to 16". It is machine washable and air dry (you could dry it in the dryer but the D-ring might damage your dryer). Friends who have one say it is the only harness their dog doesn't try to get off as soon as it is put on .
Although it is quite sturdy enough for a small dog, if your dog is larger or requires a more heavy-duty harness made with webbing, please see my Safety First Custom Harness or my Easy Street No-Pull Harness.
---