11.09.2015
Throughout the literature, one finds almost unanimous consensus over the major psychological and psychosocial deterrents for hearing impaired consumers' failure to seek help for their hearing and communication breakdowns.
Regarding social stigma and vanity, the hearing aid industry has gone to great lengths to overcome reasons why reluctant consumers have not been seeking help with hearing loss. Indeed, it has been reported that a sizable segment of would-be hearing aid users have been discouraged precisely because of others' negative experiences (Chartrand, 1999).
Everybody, it seems, has a friend or a relative who has had an unsuccessful experience with hearing aids, and is quite vocal about it. While some negative consumer attitudes appear to be changing (Bentler, 2000), others linger on, as the industry comes to grips over physiological and fit factors.
In recent years, numerous self-assessment scales have been devised to gauge levels of consumer satisfaction with hearing aids. On the other hand, an analysis of the International Outcome Inventory for Hearing Aids (IOI-HA), a seven-item survey comparing outcome data from various research settings, reveals some inclusion of physical acclimatization issues (Cox, Alexander, & Beyer, 2003). Jenstad, Van Tassell, and Ewert (2003) conducted a hearing aid-user study with a post-fitting questionnaire covering five areas of complaints (gain, output, physical fit, compression characteristics, and unwanted sounds), and found that patients were very lucid in describing complaints relating to physical fit. When one considers that the majority of ear impressions are taken in fixed mandible position, it is no wonder that problems of discomfort arise in so many hearing aid fitting cases. Natural, dynamic processes of the human ear canal tend to respond negatively to the fixed, inert materials of hearing aids and earmold, and tend to treat hearing aids and earmolds as invading foreign objects (Chartrand, 2003a). It is likely that the vast majority of consumer complaints relative to acceptance or rejection of hearing aids pertain to discomfort and own voice problems. In the meantime, the hearing aid industry continues to be plagued with consumer, medicolegal and regulatory agency misperceptions about the benefits and crucial need for hearing instrumentation. More importantly, however, it is time for more research to engage in a frank discussion regarding the emerging data showing a link between hearing aid discomfort and own-voice issues and entrenched cases of failure to fit.
These show promise for those with mild losses, or normal hearing in the low frequencies to moderately severe loss in high frequencies (Schweitzer & Jessee, 2006). The most commonly accepted scale has been the Abbreviated Profile of Hearing Aid Benefit (APHAB), which is a shortened version of the much lengthier Profile of Hearing Aid Benefit (PHAB). SADL is designed especially to measure quality-of-life perceptions for experienced consumers who have purchased new hearing aids (Cox & Alexander, 1999).
Food and Drug Administration (FDA) Hearings Panel, in response to the Etymotic and Gudhear Petitions seeking approval of over-the-counter sales of hearing aids, Magelin (2004) provides an excellent review of the many physical complexities and variations that require keen professional skills to help patients accommodate to amplification.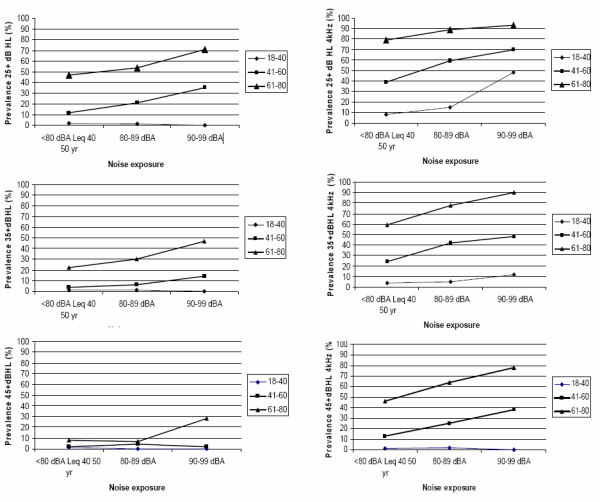 Yet the health of the keratin layer determines the health of the human ear canal, which status can negatively or positively affect the success in hearing aid adaptation (Chartrand, 2004). At the same time, hearing aid self-assessment questionnaires tend to side-step these troublesome issues in favor of auditory and psychosocial perceptions. These chronic misunderstandings create an overly cautious and distrusting market, and contribute mightily to chronically suppressed sales of hearing aids. We might even remove cost pressures on the manufacture and sales of hearing instrumentation. Chartrand serves as Director of Research at DigiCare Hearing Research & Rehabilitation in Colorado City, Colorado, and is an adjunct assistant professor at Northcentral University. Indeed, Ramsdell (1978) suggested some years ago that the most significant problems presented by unmitigated hearing loss were psychological, including depression and anxiety, defensiveness, distrust, and social paranoia. It is beyond the scope of this review to provide an in depth exposition of these and other psychosocial barriers to hearing care. This irrational ambivalence can only contribute to the psychosocial deterrents already keeping many individuals with hearing impairment from seeking help. That translates into meaning that 18 to 21 of every 100 hearing aids manufactured are returned and scrapped or refurbished for sale. APHAB is a 24-item self-assessment inventory on the functional before and after aspects of hearing aid adaptation and benefits (Cox & Rivera, 1992).
Thus, physical acclimatization success may be intricately intertwined with the skills and attention of a dispensing professional working personally with each new hearing aid user- something that cannot be afforded in a so-called over-the-counter practice setting. This is likely due to the paucity in the literature of definitive, explanatory information showing a strong link between hearing aid comfort and consumer perceptions. In addition, there is the historically chronic problem of excessive RFCs, factory remakes, and in-office modifications. His areas of research interest are psychosocial effects of hearing impairment, neurophysiology of the ear, and auditory rehabilitation. Utilization of Neurophysiology of the External Auditory Canal in Resolving Problem Hearing Aid Fittings. Hearing Instrument Counseling: Practical Applications in Counseling the Hearing Impaired, 2nd edition.
An examination of changes in hearing-aid performance and benefit in the elderly over a 3-year period of hearing-aid use.
Van Hecke (1994) noted the need for development of better counseling methodologies to help hearing impaired individuals overcome negative emotional responses to hearing loss, while Herbst and Humphrey (1980) long ago noted the deleterious impact that hearing loss can have on quality of life for older adults who forego obtaining appropriate help. However, these considerations are important for one to have a perspective of the factors for which consensus may not have yet developed, such as the negative impact on prospective consumers with hearing impairment who put off purchasing hearing aids because of someone else's hearing aid experience (Kochkin, 1999).
Its physiological role is critical in maintaining homeostasis and adapting comfortably to hearing aids. Not unlike the proverbial elephant in the living room, keratin protein is arguably the most ignored part of the outer ear by hearing health professionals in general, and by hearing aid manufacturers specifically. These add cost pressures on the industry, while discouraging the next hearing impaired prospect from seeking hearing help. The trends are now rapidly steering away from custom instruments and more toward OTE and BTE instruments, which show promise in removing some of the invasiveness of hearing instrumentation (Nemes, 2007). As recent as 2001, Bray, Johns, and Ghent (2001) reported that return for credits (RFCs) account for nearly 30% of manufacturers' initial cost of producing the next new hearing instruments. To subordinate and minimize the effects that movement causes in the dynamic ear canal, therefore, requires dynamic ear impressions that split the difference between dimensional extremes of change (anterior to posterior and superior to inferior) so that the adaptation process can be shortened for the hearing aid user (Chartrand, 2006).
These living changes conflict daily against inert earmold and hearing aid shell materials. Hence, dynamic impression-taking alone can help minimize adaptation barriers to hearing aids. Hence, those who keep their custom hearing aids are absorbing the cost of those that do not (Barber, 2005). These facts point to a need to keep in mind that pharmaceutical solutions were meant to be temporary, rarely permanent, solutions to healthcare issues until underlying causes can be addressed. To not follow that paradigm of healthcare risks setting up far too many individuals with hearing impairment with limited auditory rehabilitative options, namely hearing aids and cochlear implants.