Formal portraits are often used by businesses for photos of staff and executives on their website or brochures such as annual reports. Make sure you speak to the client before the shoot to get a good idea of what sort of portrait they are looking for - full body or head shot?
You don't need a lot of equipment to take a business portrait, just a light source and suitable background.
For the light source, natural light from a window may be sufficient, but generally a couple of flash units or lamps would be preferred, to give you more control over the lighting.
When lighting business portraits, try to light the face so that one side is lit more brightly than the other. You will probably want a couple of lightstands to mount the lights on, and some diffusers, such as an umbrella or softbox as well. If you are dealing with a busy executive or business owner, you may want to get someone else to stand in for the executive while you take a few test shots and adjust the lights accordingly for the wanted result. If the subject has a lot of wrinkles, try softening the light to reduce the contrast on the face.
When shooting on location, most businesses have plain walls that will make a suitable background for a formal portrait. Just as in virtually any other form of portraiture, the critical focus should be on the eyes of the subject.
If you are using a very shallow depth of field, and the subject has their head at an angle, then make sure that the eye nearest the camera is where the plane of critical focus is placed. The aperture you should use when taking a business portrait photograph should depend on the client's preference. Posing is something that should be discussed with the client beforehand, in case they are looking for a particular pose. You don't necessarily need to include the hands in the shot, but posing like this can produce a more natural and relaxed look.
If the person you are photographing wears eyeglasses, try and avoid any reflections from the lights in the glasses.
If the subject has a large nose, you can try and minimize this by having them look directly at the camera, with their their chin slightly raised. We are doing more and more business headshots in Fort Worth, Arlington, Irving, and Dallas as more and more people see the benefit of a nice portrait on their website or a trade publication. Tags: Business headshot, business headshots on location, business heashot tips, business picture, Business portrait, commercial photography, headshots, model headshots, photographer, photography, portraits, shirts and ties for best business headshots. Been banging my head against the wall lately with this sort of thing… thanks for helping out! I intended to write this very small note to finally give thanks for to the solutions you have shown above. Corporate or executive portraits are becoming more and more important in a world where communication plays a big role in the success and wealth of a company. Let's face it, although you can take beautiful portraits with a compact camera, corporate and executive photography is more demanding on the gear side. Talking with the clients thoroughly before the shoot will help you in knowing what kind of shot you need to make and it will save you a lot of time.
The portraits are usually taken in a studio or at the business premises, but either way it is usually important that the portraits give a professional appearance.
In this case you may need to do a little tidying, such as clearing away papers from the desk etc to remove any un-needed distractions. As humans we are instinctively drawn to look at the eyes of a portrait, and so it is very important the eyes are in focus.
Conversely, a small nose can be given more significance if the subject has their head at more of an angle to the camera. Take a few photos, and make sure you have one that's in focus, exposed properly, and where the subject's expression looks natural rather than forced, before you end the session. Clothing– For both men and women, it is important to avoid stripes, prints, distracting logos etc.
Cheaper by the dozen – If you can add a few folks to your session, you may get a discount from your photographer.
Double Chin– One of the best ways to get rid of the appearance of a double chin is to remember the turtle. Background– If you are using a dark background, and your subject is wearing dark clothing, or has dark hair, make sure you use a background light, hair light or rim light to separate the subject from the background.
Between your wit and your videos, I was almost moved to start my own blog (well, almost…HaHa!) Wonderful job. It was certainly generous of you to deliver extensively what exactly a lot of people could possibly want. You need to guarantee to your clients that they will get the best quality possible, and for this reason you need at least an SLR camera which will provide you with big and clean files. Depending on your clients' needs, there are a lot of options when taking corporate portraits. Corporate portraits are not like fashion, glamour and other types of portraits where you can have more freedom in editing and altering the image. Don't accept to get paid less than the norm because you are just starting out or because you are doing it for fun. A light at an angle to one side of the face, with a reflector to act as fill light on the other side of the face works well. Remember that the depth of field will vary depending on how close you are to your subject combined with the focal length of the lens you are using. The product will still cost you the same as if you went direct, and the commission helps pay for running this site. The photographer may even do the session at your office with all the same lighting and backgrounds as found in a studio. Lean forward a bit, stretch your neck out just a little bit (think of the turtle sticking his head out) and then raise your chin just slightly. If you are worried about a blemish, the size of your nose, balding, etc, your discomfort is likely to show in your photos.
It is generally considered a stronger pose, and is usually the preference of professional women.
I really loved what you had to say, and more than that, how you post amazing photos from weddings portraits, and even business and model headshots. In order to succeed in this area of photography you need to know exactly what you are doing and you have to be prepared to work in any kind of condition. You will be dealing with people for whom being photographed is the least of their concern and who would rather be concentrating on their jobs. If you are taking portraits of a CEO of a company, you should dress as if you were an employee of the company. Your corporate photos should be authentic and post processing should be kept to a minimum.  It's OK to remove a blemish or a pimple, but you shouldn't exceed that, and make sure to let your client know of any extra editing that you did. Accepting to work for a cheap rate or for free is only unfair to all the other professional photographers who devote their time and energy to this job. If you are either, and want to show how tough you are, you will want to avoid the big smiles.
You also want to avoid a trendy tie or outfit unless that is synonymous with your profession, and you are willing to have another headshot done every time styles change. We've created studio quality headshots in hallways, break rooms, empty offices, conference rooms, convention centers, etc. White clothing against a white background is not the best way to bring contrast to your business headshot. The professional photographer should know techniques to slim a round face, minimize a double chin, etc.
A tacky photo of a person against a wall, taken by a co-worker, with a cheap camera, sends a very different message. We supply studio lights and background, or we can create an environmental portrait using a suitable area at the office.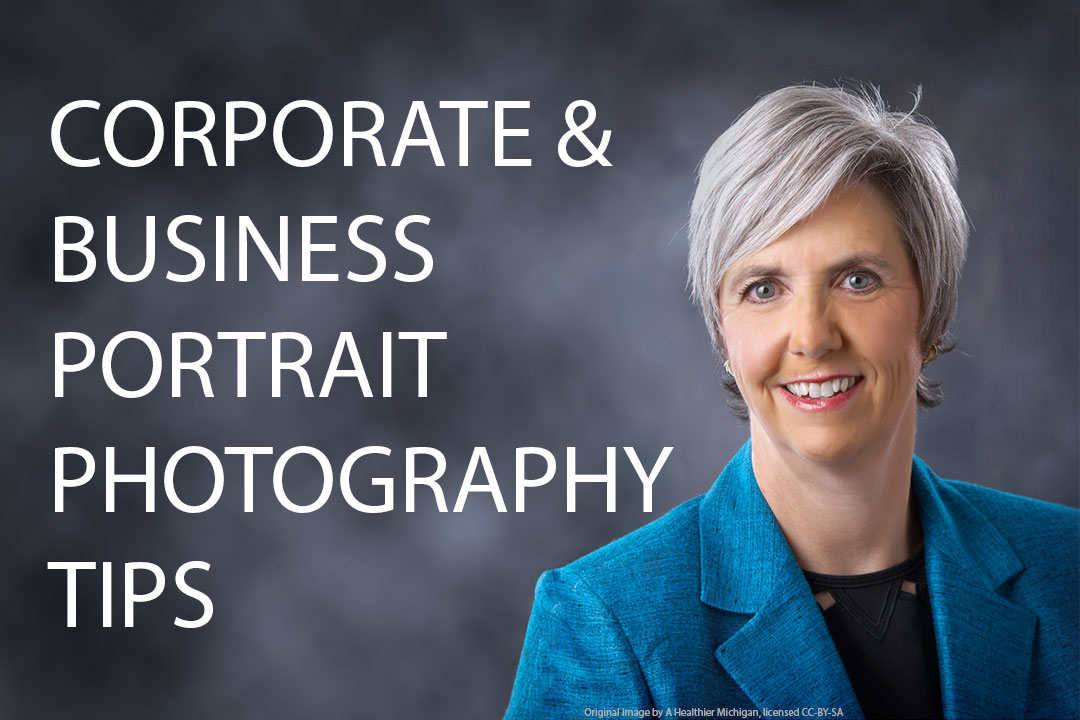 This will help you avoid reflections in glasses, and give the eyes more color (pupil gets smaller).
There is usually only a small amount of experimentation allowed, as you need to give your clients exactly what they need. So you should assess the situation you will be shooting in very well, in order to get descent results while keeping your clients happy. You can get great results with an off camera flash, a softbox and an SLR equipped with the kit lens. You can also make some environmental shots which show the employees of the company doing their jobs. In the same logic, if you are shooting in a factory or at construction site, then you should wear something more suited to such environments.
So ask other photographers, or do a little internet research to get an idea on how much you should charge for your services. Just like your logo, and the business's exterior signage, your portrait tells volumes about your brand. Most attorneys and politicians don't want to show big smiles, but a soft smile would be more appropriate than a scowl. Jewelry should be kept minimal, and not be distracting from the star of the show… YOU! For a fairly small price, ($100-175 at most studios) that first impression on your website can be one of quality and professionalism. Before the shoot, scout the location you will be using and examine the available light, the space and what kind of shots can be created in it. And if time allows it you can take some shots which are a bit funny to loosen up the atmosphere and to help everybody relax. This will help you plan the shoot before hand, so you can make sure you bring the equipment you will need, and won't be hit with any surprises.
If you have four or more individuals who need a business portrait, I'd strongly suggest you consider an in-office portrait session.
The more you move your lights, the harder time you will have with consistency if you are photographing several individuals.
You can also get some backdrops to use when the space you are shooting in is too cluttered.  And don't forget your tripod, as it's the only way to prevent camera shake when the light gets a little bit too dim.
When taking the photos, try to always talk to your subject and try to get them to be more comfortable in front of the lens.
The president of a petroleum engineering company told me I saved him hundreds of dollars when I created business headshots for his 10 employees at their office. After, scouting the location, the second part of the preparation stage is talking to your client. If you don't work on making your subjects feel relaxed, all you will get is  lots of portraits with tense people in them.
While soft pastel colors are great at a Spring business meeting, or courtroom appearance, your business portrait will be seen year around, so avoid seasonal colors.
Their time away from their desk was about 7-8 minutes, compared to maybe an hour each if they had to leave their office and drive to my studio, and back.
It might be the person you are going to photograph or it can be someone else like an assistant.
Ladies may wear a blouse with texture, as long as it isn't a dominate aspect of the wardrobe. In your meeting with your client, determine exactly what's needed of you and direct the subject on how to prepare himself or herself for the shoot (clothes, hair, make-up, etc.). Great business businesstips for a professional business photos creative headshot photography.