Published 27.07.2015 | admin
So, today we're going to give you three tips for having creative control over the Sony NEX.
One of the fastest ways to learn about light and the technical stuff of photography is to shoot in manual mode.
Even though manual mode is a bit scarier at first, you'll pick it up quickly if you stick with it, and soon you won't want to shoot in any other mode! Also, make sure to install the firmware update (see links at bottom of post) and set the center button of the flywheel to switch to ISO. Making your shutter speed, aperture and ISO adjustments in the right order will save you a lot of frustration, and help you get your perfect exposure super fast! See, when you shoot RAW you'll be able to take full advantage of Lightroom, which is seriously the best program for photo editing.
And hey, if you are looking to learn how to use Lightroom, we made a video tutorial that's super easy to follow, and teaches you what you need to know, fast! You can choose from a variety of scene selections (portrait, landscape, sunset, etc.) to adjust the settings to the situation. There's a mode called Intelligent scene selection on the NEX that lets the camera take care of all the technical stuff. If you're just getting into photography, make sure to check out the Shooting Tips built in to the camera.
Want to see how quick and easy it is to make stunning edits to your photos using Lightroom?
A multi-media tutorial designed to help you get control over your camera, and get creative and confident with your photography. There is an issue that i am facing (maybe i am missing something here) as I Increase the F value the Exposure reduces to -2.
My wife and I are taking a cruise to Norway in May and I have just bought the Nex 6 for this trip. Hi, I have Sony Nex3 and I'm thinking to go into photography business, mainly portraits and wedding. Mostly I use the Aperture (A), I set the ISO to a locked value and I adjust the aperture with the upper scrool wheel.
The trick is to hold the shutter button halfway depressed, after it focuses, you start moving the focus ring on the lens. Isn' t there a light meter when you adjust the aperture and shutter that tells you about having the right exposure before taking the pic?

It's a stupid question, but I can't seem to find the light meter on this camera!!
If I'm not planning to use an A mount lens is there any reason to upgrade the firmware? It's likely that new cameras already have the updated firmware for flywheel ISO control (Like your camera). Either to get a NEX, or even just to take whatever little camera you have and get out and shoot. It forces you to understand what is going on, and how to adjust for the scene in front of you. The key is to toggle between shutter speed and aperture by pressing down on the bottom of the flywheel.
When the light is behind your subject like this it's called backlighting, and it totally confuses cameras. This is the last step, and you make the shutter speed adjustment to get the right exposure. It is super fast and easy to make adjustments to exposure, contrast, brightness and saturation. These give you more control than just sticking it on Auto, but are less work than shooting in Manual.
Now, in Manual Mode, when you increase the aperture (the F value), it reduces the amount of light coming in to the camera, which is why your image is getting darker. Which lens should I buy for this purpose and is it a good camera at first place for the same?
I have recently bought a Sony Nex 6 and was wondering if there was a way to shoot in black and white (as in seeing black and white on the LCD) but saving in RAW format.
Then you get a closeup preview of the focus area and you can move the closeup around the subject, so you know you are indeed focusing on the right part.
I am wondering where it is when you are looking through the viewfinder, but also where it is when you are using the live view screens.
It sounds daunting, but you seemed to link it to having the flywheel set up to change the ISO. The camera will think that you want to expose for the sun, and the result is that your photo is super dark! The awesome thing about the NEX is that you can see in real-time the exposure you're going to get before you take the photo.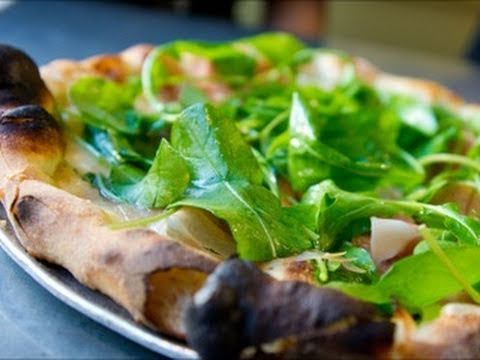 You can create perfect black and whites, custom colour toning, crop your images, reduce noise and sharpen. Get into the habit of using Lightroom to spruce up your photos and you'll be amazed at how much better they look!
You can use the flywheel to control how blurred your background is (more crisp, or more defocused). When this focus is set and you are happy with the depth of field (if not, adjust the aperture), simply shoot! The 50mm is best for medium range, or closeups where you are not right next to the subject.
Keeping it low when you're outside lets you have better image quality as well (less noise in the image).
If you are going below that, you'll need to increase your ISO or lower your aperture to compensate. Sony calls this feature "Background Defocus", which is really just letting you control aperture without needing to know what the numbers mean. If I'm not reading up on the latest photography news, or studying a technique, I'm probably reading a book or planning our next adventure! It can be a bit tricky to hit the shutter button, but it's a good way to get a shot over the heads of a crowd, or anytime you want a high-angle on your subject. I imagine the SEL-F5018 is good for video recording, but I have yet to try it for such purpose.
Smartphones are the perfect equipment for the festival season and the quality camera on your Xperia X, in particular, will allow you to get great atmospheric photos every time.
If you want to shoot without a flash (which generally looks way better) you'll need to bump up your ISO to let in more light. It might be hard for very close up shots, you may have to be around 5-10 metres away from your subjects.