A lot of the decor for the wedding we purchased with the intent of using in our home after the wedding was over.
This past weekend my siblings and I threw a party celebrating our parents 50th wedding anniversary!
So much money goes into planning and paying for a wedding and it felt like a shame to just get rid of everything once the night was over.
Weddings grow out of control real quick so pick and choose where to spend your money and where to save.
We borrowed the burlap table cloth from a friend and my SIL had those display holders from events she's done in the past. All the flower decorations were done by me and my maid of honor in the garage a few days before the wedding.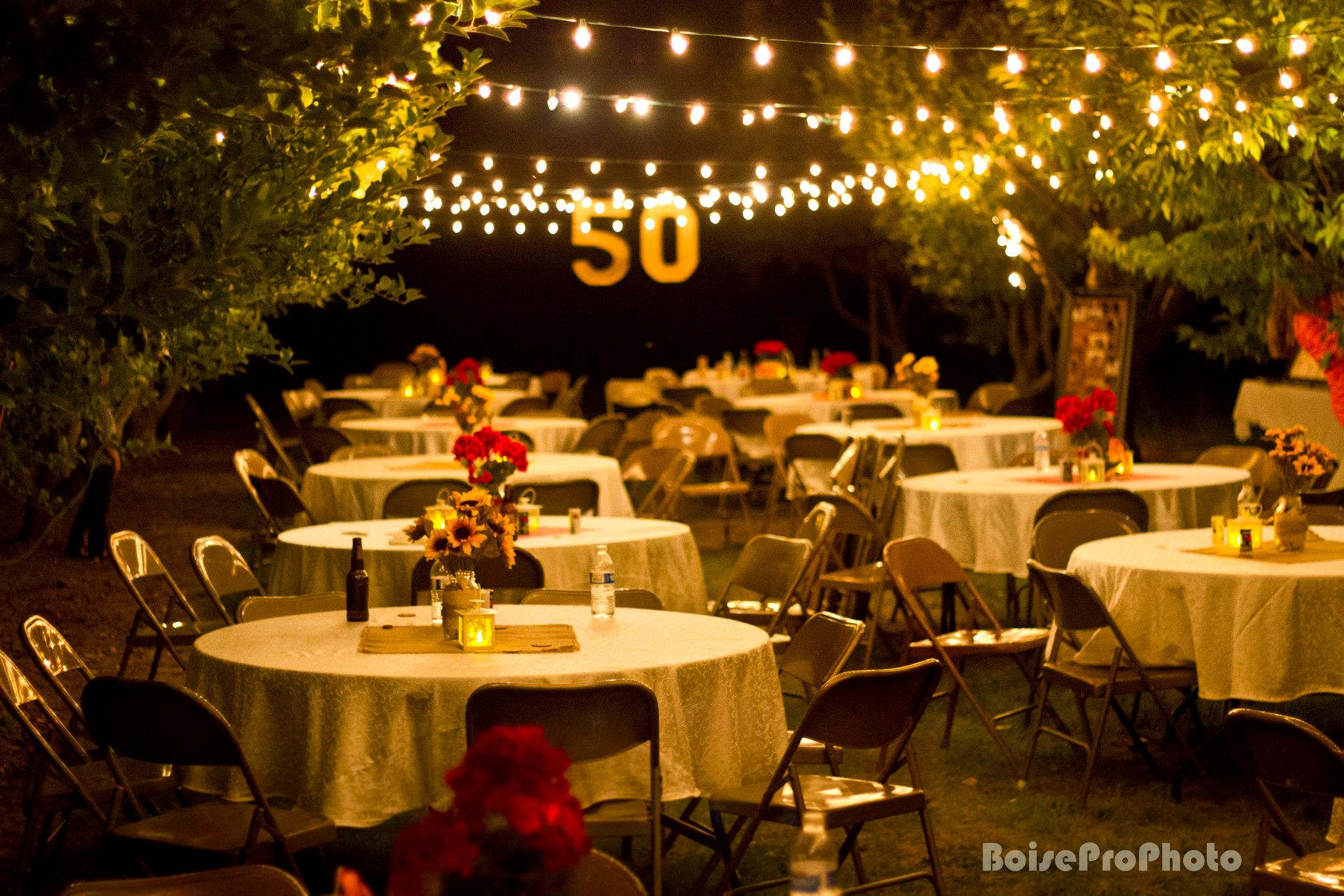 It really fit well with the whole vintage theme of our wedding and really helped to save on costs.