Plant based diet weight loss success stories
I like to tie an ornament hook onto each end for attaching the garland to the tree, but it's not necessary. I usually string the orange slices by poking the needle in on one side, just inside the peel…. How many lengths of garland you need will depend on the size of your tree, but I usually use about five or six of the four-foot lengths to cover the bottom, middle, and top portions of the tree.
If you're doing it by yourself, turn on a favorite TV show or listen to the radio while you string.
After Christmas, I pull the popcorn, cranberries, and orange slices off the threads–it all comes off pretty quickly. I love all of this but most of all I love seen Ross and your kids at home for the holidays.
Many years ago, during the beauty salon days we decided to string popcorn for the large tree we had in the shop, so we popped big bags of pop corn and took them in to the salon, while the ladies were under the dryer we gave them a container of popcorn with a threaded needle and let them string popcorn for the tree, they enjoyed it and it made the time under the dryer go faster, after Christmas we hung it out for the birds. We did popcorn and cranberries when I was little, I remember because we woke up in the middle of the night to my dad yelling because the dog had knocked the whole tree over to get it. I was asked to teach 2 of my neighbors to can & decided to show them how to can corn off the cob.
Dried lemon and lime slices are easy to make and the process will leave your kitchen with a wonderful scent. We're back to share the second half of our tree-decorating adventure (sped up with a bit of festive music to get you into the spirit). Not only was it a fun and unexpected way to bring more of that festive citrus color to our tree, but it merely set us back a few bucks for two oranges and three lemons at the grocery store. We love the punchy colors (which actually fit right into our living room thanks to the lemon-yellow rug) and the happy vibe that it brings into our entire home for the ho-ho-holidays.
I am all about color schemes and themes for trees, this year magenta is all up my alley … or maybe its because last year I scored on magenta ornaments at an after Christmas sale at Pier One!! Oh yes, Burger gets his own stocking and not surprisingly it's the one that gets packed with the most stuff. We actually bought a real tree for the first time ever this year and went with a red theme. My little belly full of baby is actually easily seen at the end of the video, right when we high-five. We have a few vacation ornaments as well, along with some other super sentimental ones (like the moose one we picked up on our Alaskan honeymoon) and of course we foresee lots of baby related things in years to come. Oh yeah the house smelled delicious while we baked them and even once they dried the citrus smell lingers on. Last week, before this balmy weather arrived, I was doing everything I could to brighten both my mood and the state of the kitchen and so tackled one final citrus preservation project. Oooh, I have both a meyer lemon and meyer lime tree but it has never produced fruit for me. I have used the oven method and the trick is to leave the oven door slightly ajar (I used and oven mitt to prop open) so that the steam created by the heated fruit doesn't get trapped in the oven.
The dust made both a tasty marinade and rub for salmon, and I've used it with great success in baked goods. Soak for a few minutes in warm water then lay on top of fish being broiled, grilled or baked in paper.
So far, I've packaged them into small jars to give as gifts and have dropped them into many a glass of water.
I peel my citrus, slice it and take as much pith (white stuff) off of both the fruit and the peel.
1- Use a lemon juicer to get the Juice , then pour it into ice maker small containers (The way we used to make ice during the old days before they came up with an ice maker ) . Love the fact that Ross doesn't mind having his photo's taken and put in blog land!! Next year our tree will have a popcorn garland with cranberries and orange slices – LOVE the orange slices! The farmhouse was one hundred years old, there was already snow on the ground, and the heat was sparse-—as was the insulation. Use them as a pretty addition to an elegantly wrapped gift, or incorporate them into table centerpieces by using ribbon or string to hang slices from candleholders or flower arrangements.
And adding pops of orange really complemented the green tree for a super festive and fun finished product. It helps to crack the oven door from time to time to release a bit of the built-up heat to encourage drying as opposed to singeing. Of course there were still some pretty lemon slices that we used as well (the good ones actually looked like stained glass when they dried) so they weren't a total loss.
Check out this post, this post, this post, this post, this post, this post, this post, this post and this post to tide you over until we share even more in the coming weeks.
Everyday ever since we put up our christmas tree ornaments, we've been arriving home to find ornaments scattered all over the floor. Of course you can also spy a glance of it in the video screen grab (which indeed shows the high-five and my growing bump). The great thing about ornaments in our house is that they go everywhere- far beyond the bounds of the tree.
I walked to work without a coat, though my down-the-hall neighbor did raise an eyebrow at my wardrobe choice as we rode the elevator downstairs together (my mother need not worry, living in a building with hundreds of retired Jewish women means I never lack for vocal commentary on my seasonal appropriateness. This one is so easy that I feel a little silly even mentioning it, but the pictures came out so nicely that it would be a shame not to share them.
I pulled out my very basic dehydrator, laid the slices out on the trays and dehydrated them for 18 hours on the 135 degree setting. I like to pop one into the water bottle I use each day, so that it rehydrates and gently scents the water with the flavor of fruit.
Make sure to put the fruit on a rack so that the air can circulate and moisture can evaporate. I put slices of lime into some Kadota fig preserves I made last year and just that hint of lime is so tantalizing.
This post made me think of the jewelry a local artist friend of mine makes–earring and necklaces crafted from sections of fruit, mainly citrus. Great way to always have lemon available to pop into the water bottle rather than keep cutting up a fresh one.
Run the hot water, throw in about 10 slices, let water sit until right temp for feet then sit down with a good book while feet get pampered. You have a lovely tree and it looks like fun was had by all (even if the boys didn't smile hahaha).
During the last couple wks Baby Brooke leaves my house with a little bag of homemade child safe ornaments, a card for her mommy that we make together and treats of course,haha!
WONDERFUL, HALOS, SWEET SCARLETTS, the accompanying logos, trade dresses, and all other trademarks are owned by Wonderful Citrus LLC or its affiliates. The lemon slices just might be the perfect solution for us, since our color scheme this year is gold and black!
In glittering bowls, atop silver candlesticks, inside our glass based lamps, etc- so although you might not see the sentimental ones on the tree (depending on the color scheme, last year they all made it on because it was less punchy and citrus themed) they're definitely strewn throughout the house in a plethora of places to be enjoyed. At the end I buff feet with a pumice stone and rub with raw cucumber slices, then olive or argon oil and put on my socks for bed.
Along the way, someone made the suggestion of including a few in the stock making process, to help draw out more nutrition from the bones. I ran into the same thing every day from the 93 year old jewish lady who lived downstairs from me during my time in Philly. You might consider a short pipe and then put the creek bed back to a natural flow through the barn lot.
But fixing it was as easy as listening for the buzzing bulb and replacing it with one of the extras they included along with our tree. Again, maybe it's a pregnancy thing, but I could eat an entire lemon every day of the week. Maybe it was a weird citrus-pregnancy-craving-inspired decision, but out of nowhere I was jonesing for bright oranges, lime greens and lemon yellows… and a new color scheme was born. My share of the bottles will make great Christmas gifts with my homemade cracked wheat bread. So here we are hanging some store bought ornaments mixed in with a bunch of DIY ones that we whipped up on the cheap. I also tuck in shiny ribbon here and there, I hate for it to look to uniform and perfectly wrapped.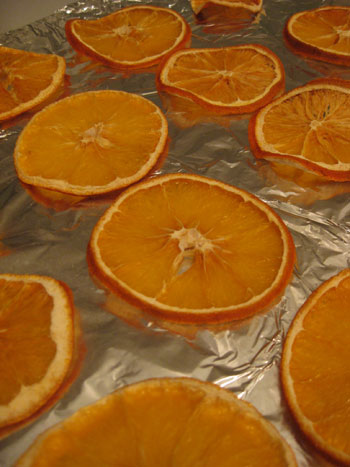 Category: easy paleo recipes
Comments to "Drying lime slices in the oven"
P_R_I_Z_R_A_K:
09.07.2011 at 19:22:14 Are loaded with protein, fiber, phytosterols phytosterols, vitamin E, copper, manganese, selenium, various seed.
bomba_qiz:
09.07.2011 at 10:36:20 For almond flour in many copper.