Cooking with kids is a great family activity that teaches children of all ages many different skills, from math, to nutrition.
Egg Salad Sliders—Egg Salad Sliders are a simple recipe, just the right size for tiny hands and mouths. Cinnamon Snail Cookies—This is a fun recipe for the kids to help with, and perfect for lunches or a class bake sale.
Peach-Stuffed French Toast Sticks—French toast sticks make a fun breakfast with no utensils required! For a PDF version of these recipes, including recipe cards, download the free Eggs: All In Good Fun e-booklet, and for more ideas on how to turn meal time into family fun time, visit our Cooking With Kids page. They're also extremely nutritious, an excellent source of protein and provide essential nutrients.
As a bonus, involving kids in meal planning gives them a sense of responsibility, and means they're more likely to eat without a fuss. Let your little home cooks top these mini-sandwiches with their own favourite burger fixings such as lettuce, pickle, cheese and tomato. Despite their name, these snail cookies are quick to bake (ready in just 13 minutes)—so your little ones won't have to wait too long to taste the final product. Cut circles for the faces out of a simple omelette using round cookie cutters, then decorate with olives for eyes, herbs or shredded cheese for hair, and cherry tomatoes or red peppers for noses and smiles. Kids of all ages can help decorate these egg bodies with scales made from thinly sliced cucumbers and radishes.
This peach stuffed version uses whole wheat bread and an easy-to-make maple cream sauce for dipping.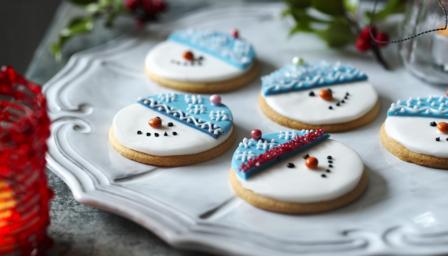 Get the kids involved in tearing up lettuce, carefully cracking eggs into a bowl, and whisking the ingredients. Find out why you should include eggs as part of your diet and learn how to maintain a healthy lifestyle from our nutrition experts. Continue with the healthy burger theme and serve with crinkle cut carrot "fries" on the side! Ready in just 30 minutes, it's perfect for all ages and occasions, from busy mornings to Saturday sleep-overs!