Bake, rotating halfway through, until edges are golden, 10 to 18 minutes (depending on size). Use flour on utensils to keep dough from sticking: Dip the cookie cutters, and dust the spatula before transferring uncooked dough to a sheet.
Whisk in milk, water, or lemon juice, 1 tablespoon at a time, until smooth and thick enough to coat the back of a spoon.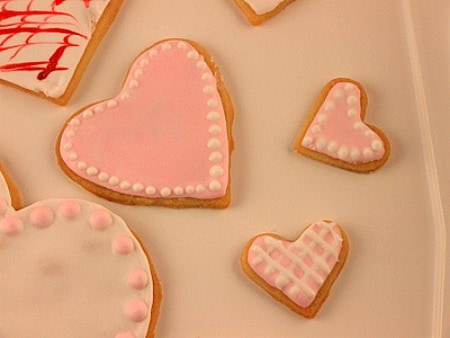 Rolling dough between two sheets of floured parchment will keep it from sticking to the rolling pin.
This recipe is a favorite of Martha's, who likes to add 1 tablespoon cognac alongside the egg and vanilla, after creaming together the butter and sugar.
Wrap each in plastic; freeze until firm, at least 20 minutes, or place in a resealable plastic bag, and freeze up to 3 months (thaw in refrigerator overnight).