Bestselling TV cook Rachel Allen feeds her family and yours with a collection of easy and delicious recipes that everyone will love, plus handy kitchen tips and tricks to make your life easier.
In this, her sixth cookbook, Rachel shows how easy it is to feed your family great food, every day.
Treat your loved-ones to nourishing, delicious food with this indispensable, inspirational recipe collection full of wise words, clever hints and tips and, above all, Rachel's irresistible recipes. CHAPTER BREAKDOWN -- Breakfast & Brunch -- Lunch -- Sunday Lunch -- Supper -- Snacks and treats -- Baby Food -- Desserts -- Sweets -- Basics -- Plus handy sections explaining meal planning, home freezing, healthy eating and much more!
This beautifully illustrated cookbook offers the delicious, inspiring, and easy-to-follow recipes for which Rachel Allen has become famous.
Rachel Allen was brought up in Dublin and at the age of eighteen left to study at the prestigious Ballymaloe Cookery School.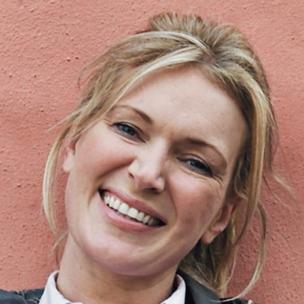 Rachel Allen was brought up in Dublin and left home at 18 to study at the world famous Ballymaloe Cookery School where she still teaches, as well as being a busy TV chef, author, journalist, and mother.
Rachel's style of cooking is above all practical - simple but delicious food, ideal for family and friends. Rachel's international reputation ensures a busy schedule, with event appearances including Taste of Dublin 2016.
Rachel is the author of 11 bestselling cookery books, and on the way to selling two million copies worldwide, with the latest title Coast: Recipes from Ireland's Wild Atlantic Way published by Harper Collins in September 2015.
She has written for numerous publications, including three years on Irish lifestyle magazine 'Image', and a current weekly column for The Irish Mail On Sunday Magazine, as well as being a regular contributor to Olive, Delicious, and BBC Good Food Magazine, among others.
Whether you're a premium brand or an artisan producer, there are many sponsorship and exhibiting possibilities available at Taste of Dublin 2016.
Drawing on international influences, classic regional fare, and good old family favorites, this essential guide provides creative options for every occasion, whether you're planning a simple family meal, hosting a festive dinner for the entire clan, squeezing in a sneaky romantic meal for two, heading out for a picnic, or chilling out on the sofa with your favorite comfort food. Today, she not only teaches at the school, she also writes regular features for national publications, presents highly acclaimed television programmes which have been broadcast internationally and in her spare time authors bestselling cookery books. The BBC described her as an "Irish cooking queen" and Good Food Magazine believe she "has put Irish cooking on the map in recent years".