I have the pleasure to announce that my second cookbook has just been published on The Amazon Kindle. As I have a love for food and a sweet tooth, ever since I can remember myself, I used to carry a few extra kilos. I went on my first diet after adolescence and since then I have been battling to control my weight.
There were times I followed these silly crash diets some friends would recommend to me.  One of them was eating one kind of food a day, for example eating as much spaghetti as I wanted all day, then as much chicken the next day, or nothing but yoghourt, or only boiled courgettes (zucchini) etc.   Really, how much spaghetti, chicken, yoghourt or courgettes can you eat all day long? I have tried various types of diets and although there was some weight loss, it was only temporary, as when you starve yourself, you lose some weight at first, but once you start to eat normally again, you end up gaining it all back again and even more.
During the first three years of blogging, I got carried away and lost track of what we (I refer to my family) should have been eating.  Seeing new recipes which I had never tried before made me want to try everything. I loved learning more about cooking and the new horizon which was open to me, by using the internet to learn more about other cuisines and cooking techniques, apart from broadening my horizons, it also contributed to broadening my figure!
As that was not enough, to make matters worse, my blogging addiction meant that I was spending all day in front of a computer screen, and I became completely sedentary. The increase in caloric input plus the decrease in physical activity lead to hypertension, high cholesterol, and back problems.
I knew I had to change my lifestyle immediately if I wanted to enjoy a healthy middle age, not to mention a long life.
This new cookbook is a collection of over 250 of the best healthy Greek recipes as well as many of my own, based on the Mediterranean Diet, with no starving and no bland food.  My culinary skills and knowledge allow me to transform classic, traditional Greek dishes with healthy twists that don't compromise on taste. Many new recipes have also been created exclusively for "More Than A Greek Salad", always based on the principles of the Mediterranean Diet. The cookbook is divided into three sections.  The first section covers useful information about the Mediterranean Diet, which in fact is not a diet but a lifestyle approach which leads to long, healthy lives with less chance of chronic disease. The second section showcases those Greek recipes which are based on the Mediterranean Diet. All the traditional recipes are in the cookbook but also the low-fat, but mouth watering recipes I came up with while I was on a diet. The third section consists of a Diet Plan based on the recipes of the cookbook, from which you can choose what to eat. To share my love and excitement with you, ONLY for a few days, you can now download the cookbook for yourself or as a gift to your beloved ones for only $6.14.
If any of my food blogger friends would like to review my cookbook on their blog, I will gladly send them a complimentary copy.
All recipes, text and photographs on this site are the original creations and property of the author. Kifylla is a sweet bread, filled with raisins and glazed with sugar on top and it used to be sold in Cyprus in the central streets, in wheeled carts. Kifylla is one of the recipes included in the cookbook and in the pdf I had uploaded on Createspace for the members to take a look inside.    While I was expecting the proof to arrive from day to day, a few days before the book was published I announced an event so that you could go and take a look inside the book. When I announced the event, Iwas craving these sweet bread and as I wanted to show how someone can become creative using a simple recipe, the only thing I had at home  were 2 apples and pears, so I decided to try filling them with the apples. This time of the year is not the best time to organize events as I know that we are all very busy baking so many other Christmas cookies and cakes and it doesn't matter that I only got two entries for the event.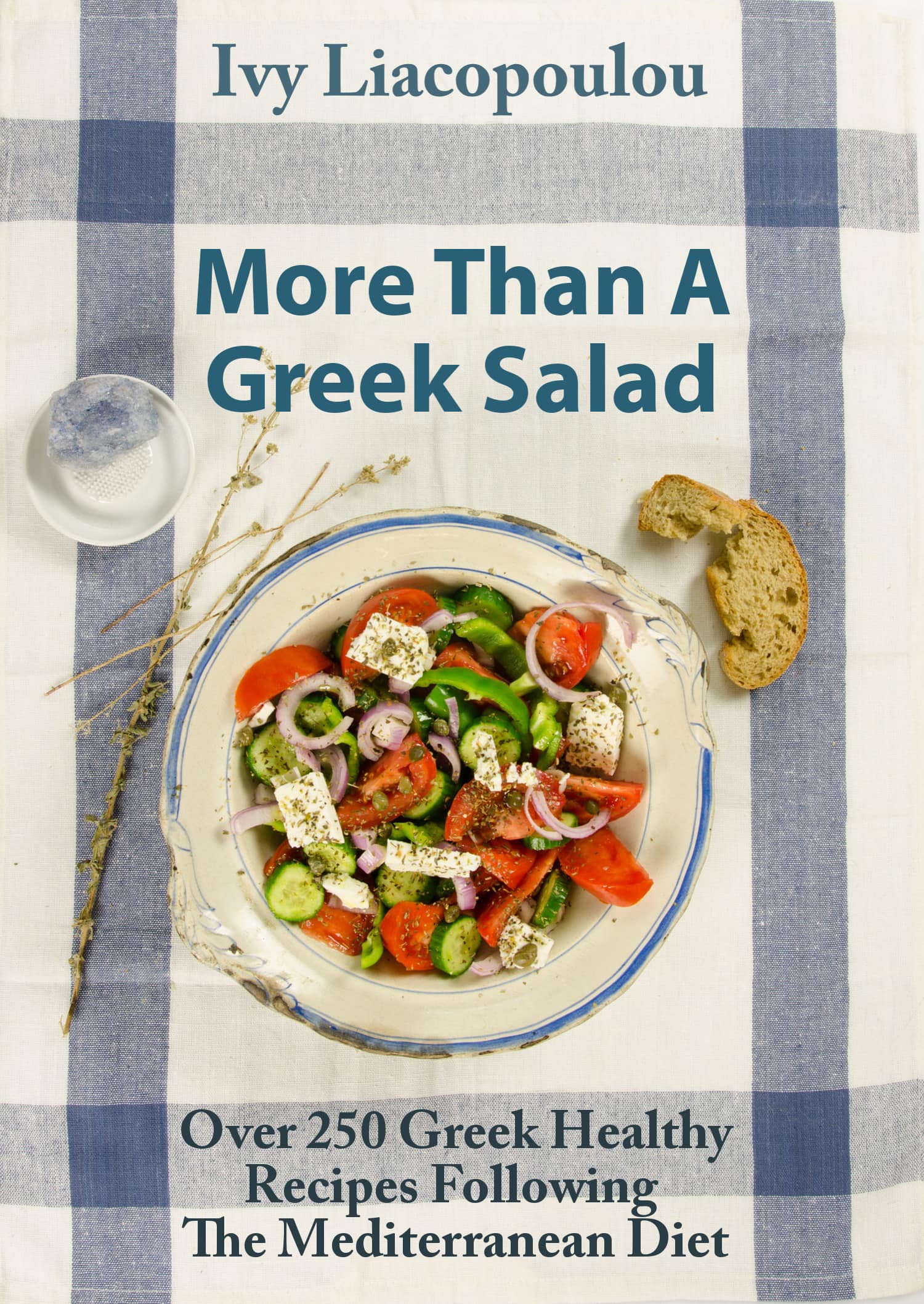 To kick off the festive season and to compensate you for not blogging and visiting your blogs, today I have two giveaways.
As a food blogger I find it extremely useful and entertaining to create photo collages for my posts but also to create beautiful pictures and banners to post on Facebook.
For those of you who love doing weekly instagram posts, this software is perfect plus you can use it to create calendars with your food photography and even create a cookbook. I am also giving both volumes of Mint, Cinnamon & Blossom Water, Flavours of Cyprus, Kopiaste created into one digital copy in pdf format.
In Volume 1 you will find all the savory Main Dishes, Side Dishes, Mezedes & Salads and in Volume 2 you will find Breads, Pites (pies), snacks, almyra (savory pastries), traditional and modern Desserts, Glyka tou koutaliou (fruit preserves), marmelades (jams), drinks, etc. If you would like to purchase My Memories, you can use this coupon code (STMMMS85599) to get $10 off and $10 in free supplies after your purchase.
My very best Christmas wishes to you and your family and with many, many successes in 2013. Happy xmas wishes Ivy, i'll be a happiest person in the world to get this wonderful cookbook.
Love live love your blog, your recipes and your enthusiasm about everything Greek and Cypriot! I made two fillings this year:   I used Spartan Orange Preserve which I finely chopped and combined it with walnuts.
Put the walnuts in a food processor and pulse a couple of times.  Do not powder but coarsely chop them. Put the dates in the food processor and add the liquid ingredients, that is the honey, blossom water and orange liqueur which will help to cut the dates into smaller pieces. Cook until the butter melts, for 1 – 2 minutes mixing until all the ingredients are combined. I made these chocolate kourabiedes back in 2011 but with so many things to do during the holidays I did not post the recipe that year and forgot all about them. When I made the Spinach and Mushroom Tart a couple of months ago I used buffalo milk butter and the crust reminded me of kourabiedes. Sieve the first amount of icing sugar.  Then sieve the flour with cocoa powder and mix in the salt. Stop the mixer and switch to the dough hook.  Add the almonds as well as the flour gradually until the dough is soft but not sticky on the hands.
Wear latex gloves and weigh pieces of dough around 33 – 37 grams, which place on a non-stick surface. Put the used icing sugar back in the sieve and continue the same procedure until all are coated. You can find many Greek recipes in my cookbooks «More Than A Greek Salad», and«Mint, Cinnamon & Blossom Water, Flavours of Cyprus, Kopiaste!» both available on all Amazon stores.
The other day when I was writing the post for the Vegan Black Bean Spanakopita, I was craving these beans again so the next day, I made them into a casserole dish with lots of vegetables and tomato sauce.   Dried legumes are very healthy as they are a good source of protein, fiber, iron, calcium, anti-oxidants etc. I try to cook legumes as often as I can but as it takes a lot of time to prepare them, what I usually do  is that I cook larger amounts than necessary and store the remaining in the deep freezer, so this saves time and energy the next time and  we all know that time (and electricity or gas in this case) is money. The remaining were kept in the refrigerator as I was going to make something else with them soon but you can place them in a tupperware or zip lock bag, label them and store them in the deep freezer for a long time, to be used whenever you like.
These beans have a natural sweet taste and in combination with the remaining ingredients they tasted heavenly. Add chopped fennel bulb, celery, carrots, parsley, thyme, oregano, salt and pepper and mix. In a food processor mix the tomatoes with tomato paste and add to the beans.  Finally add water and mix. Remove in a casserole dish with a lid and cook in the oven for about 1 hour and 15 minutes, mixing once, half  way through. Note: You can add fresh coriander if you like but just have in mind that the pesto already has olive oil and garlic in it, so you must adjust the taste accordinlgy and add some nuts as well. I wish to thank each and every one of you separately for adding my cookbook to your side bar.
Congratulations Ben!!!   Please send me your address so that I can send you a copy of the book.
After almost one year of hard work, I am now very pleased with the final result and think that the book is very professionally written.   I am still working on fixing the title of the book after suggestions by friends at facebook and hope that this will be overcome soon. Special thanks go to my friend Soma of e-Curry for providing me with the beautiful book cover picture. Thanks Srivalli, Initially it's going to be in paperback but later I am considering to have it as an e-book as well.
If I gain a couple of kilos over the holidays, I always make sure to lose them before I gain too many and they become difficult to lose. Although many of the recipes in this cookbook have already been posted on my blog, many of them have been revamped to reflect my new lifestyle.
Do not post or publish anything from this site without full credit and a direct link to the original post. Allow to cool and then coarsely cut in a food processor, adding a few tablespoons flour each time. The taste of the final product may be different from the original as each butter has its own distinct flavour. Drain them again and add fresh water and bay leaves and bring to a boil, lower heat and simmer until almost cooked (about 1 hour and 30 minutes) and then. I was lost in the real world for awhile and it's such a great surprise to find out you have written a cookbook. Using this software, anyone can create digital scrapbooks, photobooks, any kinds of cards, calendars and gifts without having to buy expensive and complicated software programs.
I am learning to make cheese and would like to know how to make cheese for saga maki, maybe kefalotyri. Your's I like in particular as it is very detailed and has pretty pictures to follow.
Close relatives members events on a Weekend or giorti, or vacation stay with you always and those are the remembrances uou experience with your own family members and kids.