It's not easy to convince your kids to eat anything, but as parents we are all too well aware of saying the word "healthy" around them is a flashing red light for "doesn't taste good", though this really isn't true, we have to teach them that the stigma attached to food being good for them isn't a fair stereotype.  Here are some helpful hints helping us help our kids. Children learn from the meals you offer, the way you serve food, the way you shop, and the examples you set. Eliminate the junk food items from your kitchen and fridge and replace with healthy food choices, and let them pack their own lunch. So you have your from-scratch dinner prep down pat, and you somehow manage to put something unprocessed and nutritious in front of your kids in the morning before they rush off to school. To make your own real food lunches it's imperative to have some reliable supplies like a divided lunch container (with only one lid to open), ice packs, and an insulated lunch bag, thermos container and cup. In addition to the standard lunch containers, add reusable napkins and silverware to your list of supplies as well. If I add any homemade items to my kids' lunchboxes, chances are I was not slaving till midnight to make them the night before.
Most lunchmeat options are highly processed, so when it comes to sandwiches, consider other alternatives like hummus and cheese, cream cheese and jelly, egg salad, pesto and tomato, or peanut butter and honey.
Rather than using the same predictable whole-wheat sandwich bread over and over again, consider other options, including stackable foods from apple slices to whole-grain tortillas, whole-wheat pitas to homemade banana bread, or even whole-wheat waffles to use as your "bread." You could even abandon a sandwich all together and send a smoothie, hot soup, or "snacky" lunch consisting of fruit, cheese, and nuts instead.
I am personally not a fan of cold foods that are supposed to be hot, but my elementary-school-aged children couldn't care less. Add fun toothpicks and thoughtful lunch notes, or use cute "cookie" cutters to shape sandwiches, fruit, and cheese.
Early habits can last a lifetime, so it's never too early to make a change, which is why it's important to get them to try new foods.
If you see that your kid is indulged in a particular chips or snack bar then make it disappear and offer an attractive yet healthy replacement.
But eating lunch on the run can still present a challenge when you're trying to eat real food morning, noon and night. Five reusable cloth napkins that can be thrown in with the regular laundry will get you through the week and will also cut down on paper napkin purchases. It is all about making foods ahead of time and freezing them for a rainy day: Make a double batch of whole-wheat waffles or pancakes over the weekend, or throw a batch of whole grain muffins in the oven while you are already in the kitchen making dinner.
They love foods like grilled cheese, paninis, homemade chicken nuggets, and pizza toast so much that they don't care if it's not heated come lunchtime.
Add items like whole-grain crackers and cheese, or plain whole-wheat pizza crust (or pitas), with spaghetti sauce and grated cheese to create your own homemade version of a "make-your-own" lunch! Use colorful reusable silicone muffin cups and freezie pop molds to add some personality as well. Peer pressure and media is also playing its role in making the fast food look more delicious and tempting, so be creative and make your kids lunch look more delicious than any commercial will. Add as many colors to the healthy bowl of food as you can because colors make the food more lively and delectable.
Celery and raisins become "ants on a log," peanut butter and pretzels can be "mud on a stick," and spaghetti with sauce can turn into "wiggly worms." Take Goldfish swimming in a new soup.
Packing a midday meal for your kids is one way to avoid the disappointing status quo of many cafeterias, but are lunchmeat sandwiches really any better? You can even freeze soups and other leftovers in individual portions for your very own homemade "hot" lunch.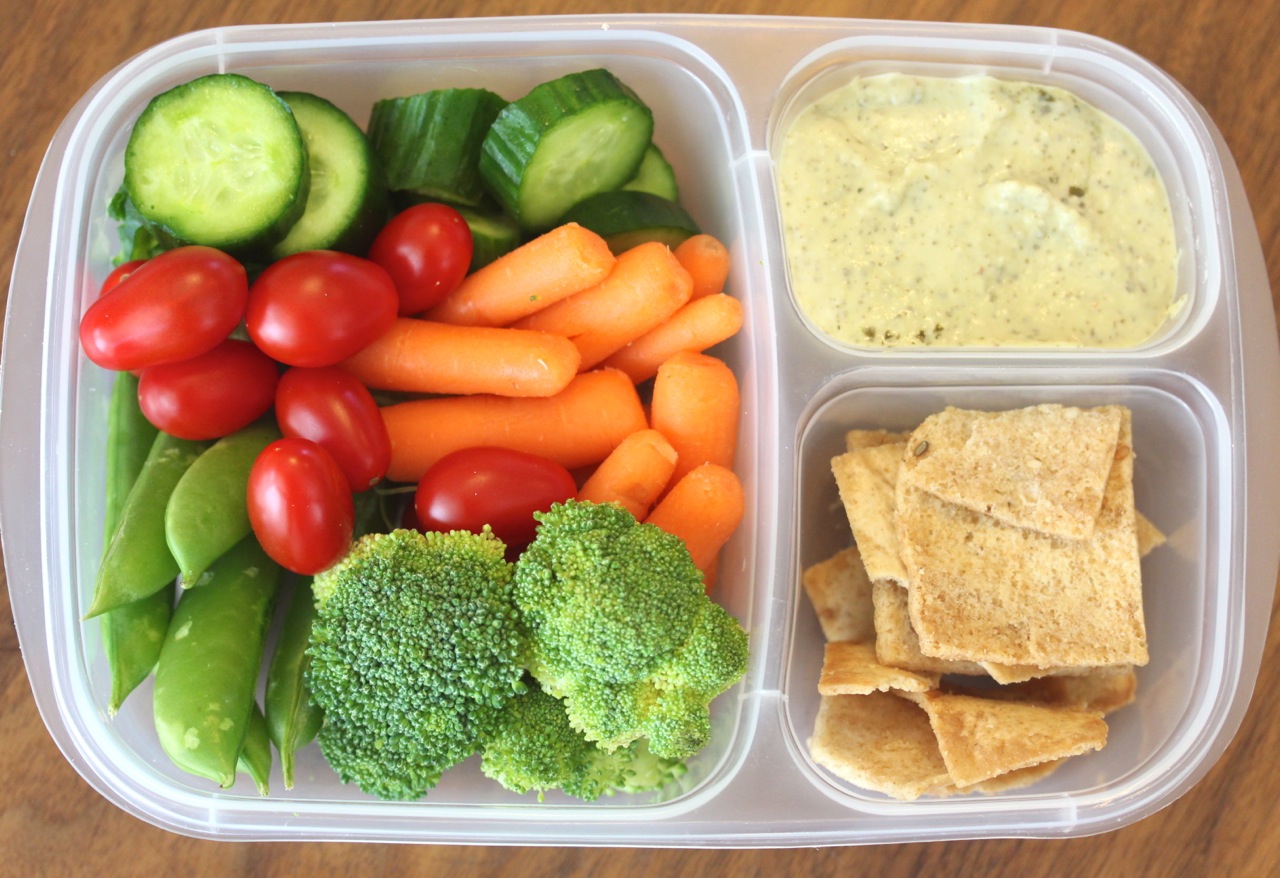 On the flipside, send hot foods in an insulated thermos container—no microwave or stove necessary.
Transform classic lunches, from tuna to PB&J to turkey and cheese, into healthier recipes. You can cut the fruits and vegetables in different shapes and make cute faces or funny looking characters from them.
Meals like chicken noodle soup, spaghetti and meatballs, and macaroni and cheese will stay warm for up to five hours after being packed in the morning. You can even serve vegetables with some yummy dip sauces-this will make the kids enjoy their healthy food more.
We filled the containers with a protein, some fruit, a vegetable, and a small treat -- all in perfect-size portions for kids 5 to 8. 4 of 24Healthy Lunch Ideas for Kids 4 of 24 Facebook PinterestCheck out our tips for simple ways to upgrade your child's sandwiches.Win Baby Gear! 8 of 24How to Choose a Lunchbox 8 of 24 Facebook PinterestWith so many lunch boxes on the market it can be hard to know what to buy. 12 of 24Healthy Snacks: Why Kids Need to Snack 12 of 24 Facebook PinterestSnacking is important for active kids.
23 of 24 23 of 24 Facebook PinterestCourtesy of Back to Nature Foods Best New Snacks for School: Back to Nature Granola to GoToss a mini bag of this granola -- along with a container of yogurt and a piece of fruit -- into your child's lunchbox.