Sure, you could grab a breakfast bar and call yourself set (and prepare to crash: the amount of sugar in those babies is alarming). Below, find seven super-chill morning eats brought to you by some of our favorite nutritionist. Rochelle Sirota, MS, RD says to combine all the ingredients (listed below) and store the mixture in the fridge -- it'll keep for several days.
Heidi McIndoo, MS, RD highly recommends the parfait, especially for kids, since they'll enjoy assembling the meal themselves. Rebecca Scritchfield, RD, suggests whipping up a green smoothie when you can't stand the heat (but don't care to get out of the kitchen). If you choose salad for a cooling crunch at lunchtime, there's no reason why you shouldn't enjoy it as your first meal of the day.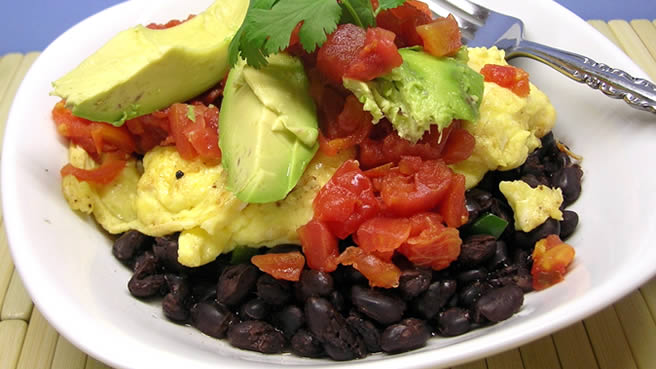 Lauren Talbot, CN takes cold breakfast to a whole, new decadent level: The recipe makes 4 - 6 servings, so you can spend your mornings cooling off by standing in the fridge instead of bent over a mixing bowl. You'll want to freeze your banana and strawberries for this smoothie recipe -- doing so helps create a thick frozen texture. When you're awoken by humidity rather than the buzz of your alarm, the last thing you want to do is turn on the oven or the stove to whip up some breakfast.
Or you could cool off with some nutritious and refreshing morning alternatives to help fuel you all the way to lunch, which, let's face it, might just be an ice bath. It's a refreshing way to enjoy heart-smart whole grains in the spring and summer," writes Dawn Jackson Blatner, RDN, CSSD, LDN. Repeat layers of yogurt, your favorite fruit and a bit of low-sugar cereal for a healthy breakfast that doubles as a gorgeous work of art.
One of the best things about this mix is that you can customize it just to your liking -- see Scritchfield's basic smoothie "template" here. In the morning, stir and top with your favorite nut butter -- easy, healthy, and oh-so-filling.