Make the dressing: Combine all the ingredients in a blender or food processor until smooth. Nutritional information per serving: 435 calories, 9 g protein, 39 g carbohydrate, 29 g fat (3 g saturated), 0 g cholesterol, 612 mg sodium, 11 g fiber. We suggest assembling all the ingredients first and tossing them just before serving to keep the lettuce and chips crisp.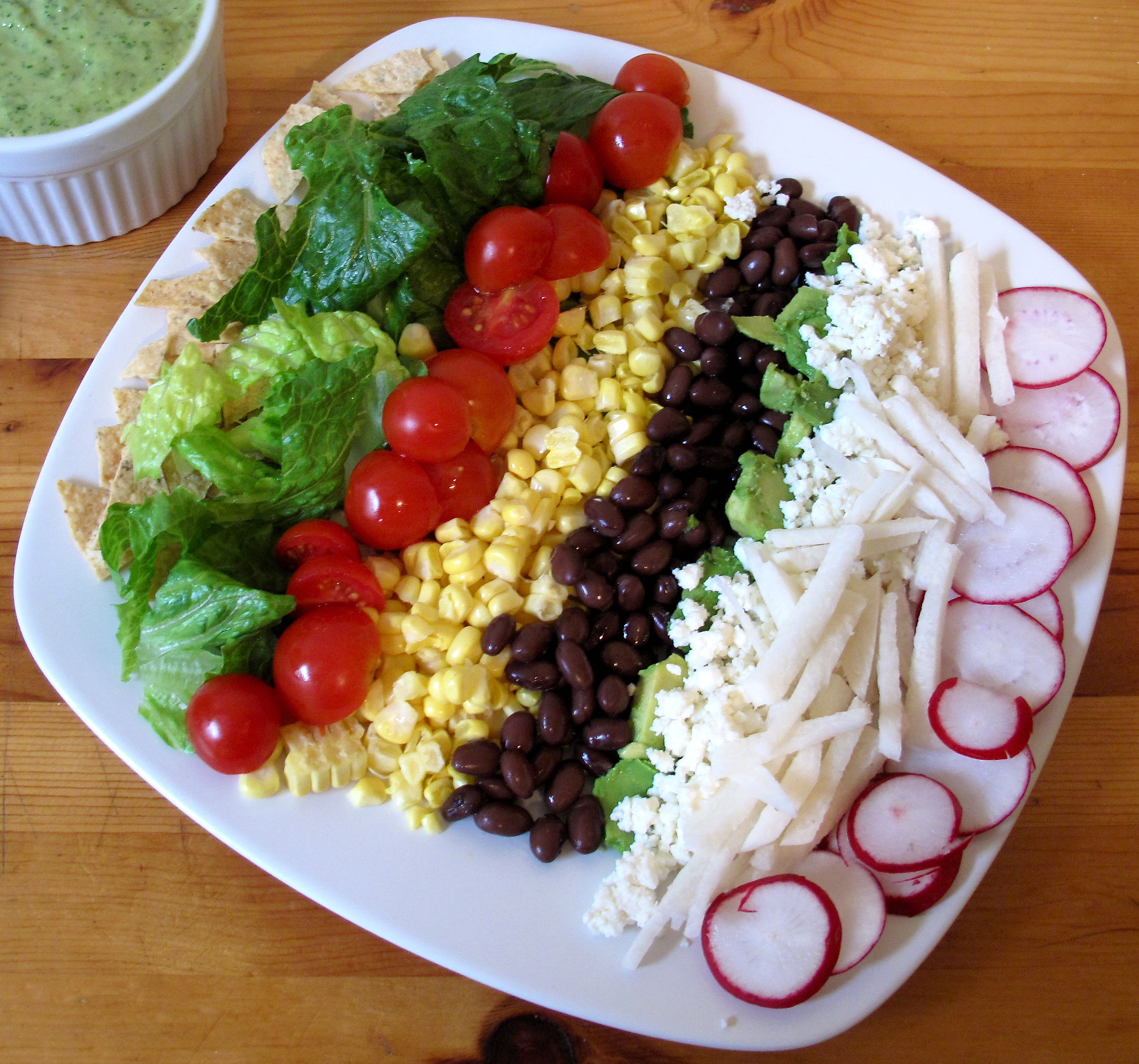 Which is why when a friend came over for lunch, I suggested we make a big, chilled salad with a cooling dressing to top it off. I chose taco salad: not the traditional kind with a fried tostada bowl and ground beef, but a lighter, meatless version with a creamy cilantro, cucumber, and avocado dressing.
I especially enjoyed the flavors and textures — like buttery avocado, smoky cumin, and crispy chips — without any of the grease.