Season the tuna and cook, in batches if necessary, for 2 minutes on each side, until lightly charred.
I bought sushi-grade ahi tuna steaks at the market, made a super simple sesame oil marinade, and seared them on a cast iron skillet.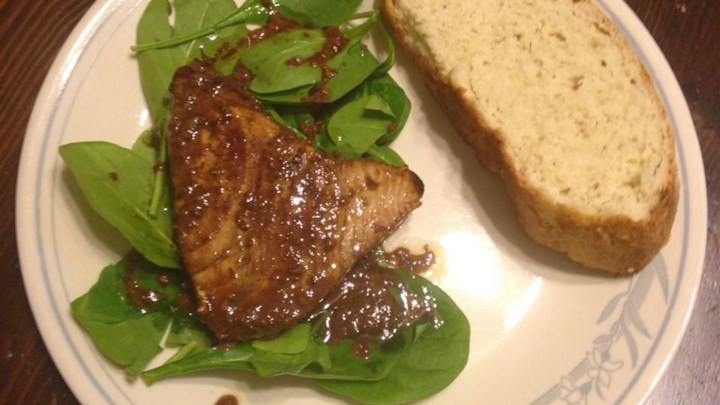 This is a great recipe for people who don't like to spend a whole lot of time cooking. This ahi tuna steak recipe requires just a few ingredients, is low-carb, low-fat, low-calorie, and really high in protein.