They were too dry (I baked them for 12 minutes) and I didn't feel like there was much flavor to them.
Your patriotic recipe was featured on our homepage as the "Recipe of the Day" this past weekend ! I'll still keep experimenting with it, but I thought it would be a good one to post for the 4th of July. Pour over the white layer and refrigerate for an hour to allow the gelatin to completely firm up. I think I even like them better than Keebler for the simple fact they are warm :-) Absolutely Awesome, not overly sweet cookie.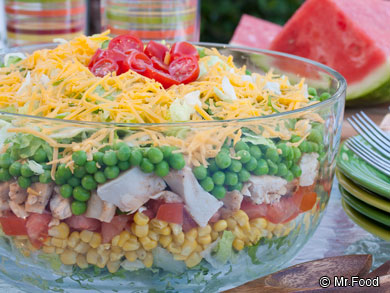 A few things worth noting: 1) For presentation purposes, try to find a plain vanilla ice-cream (without vanilla bean flecks) in it. 2) Allow 15-30 minutes for the first and second layers to set before you pour on the next layer or the layers will mix together and won't be separate.
3) Make the blue layer first if you want the layers to be red, white and blue from the top down. 4) The white layer has a very delicate, almost custard-like, flavor which goes well with the fruit flavors. If you want a more more pronounced flavor, add a little bit of vanilla (preferably white vanilla, so it doesn't change the color) or use White Jello.
5) I found it far easier and quicker to open the side of the box of ice cream and slice it with a long knife than to dig it out with a scoop. 6) For darker colors in the red and blue, you could add a little paste food coloring to reach desired color. 7) I created this recipe due to some inspiration from two 'Zaar recipes: White Jello and Ice Cream Jello.