When a big salad just isn't going to cut it, try one of these satisfying dishes, every one of them under 500 calories. Flash frying is the secret technique for healthy fried chicken: If you poach the meat first, it needs less time in a frying pan full of oil to develop a golden crust.
Saucy, cheesy pizza piled with sausage, pepperoni and bacon doesn't have to wreck your healthy eating plan. A hearty mix of mushrooms, barley and white beans make these potpies just as delicious as the more familiar chicken versions. Green beans in a cream sauce topped with fried onions are a Thanksgiving treat, but this slimmed-down take on the dish deserves to be on your table throughout the year.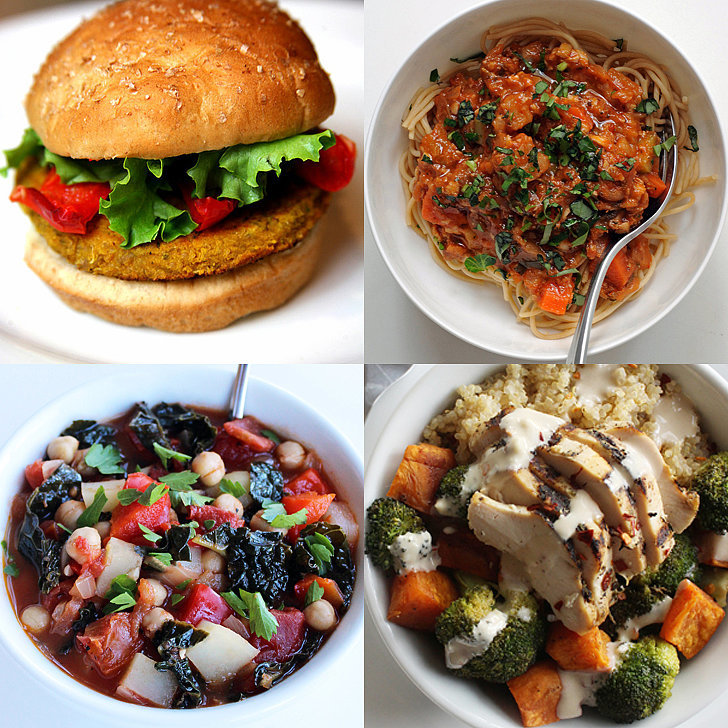 Subscribe to O, The Oprah Magazine for up to 72% OFF what others pay on the newsstand — that's like getting 19 FREE issues! Information about our latest restaurant-inspired meal innovations, offers and new products.
Check out Healthy Choice on Facebook for a community that forgoes fad dieting and eats healthy instead.
This recipe from Rocco DiSpirito comes in at nearly 350 calories less than the traditional version.
Adding frozen chopped spinach is a painless way to sneak in some greens for picky eaters (or anyone looking for a vitamin boost).
Dashing Dish blogger Katie Farrell makes the sauce with plain low-fat Greek yogurt, and the topping gets its crunch from panko bread crumbs.
The Watch OWN app is free and available to you as part of your OWN subscription through a participating TV provider.