When the pasta has been cooking about 5 minutes, add lemon juice, a ladle of the cooking water from the pasta and the cream to the garlic and oil. Sounds very similar to a pasta I make (that I'm actually planning to make for dinner tonight!), except I add quartered artichokes to mine, and simply use butter, white wine and parmesan cheese to make a creamy sauce instead of using heavy cream.
Next time I will double the amount of artichoke hearts as they are a delicious addition to this recipe.
Most sauces, whether it be something classic like carbonara or different such as sun-dried tomato cream, come together in no time at all. Serve with salad and bread Ingredients 2 tbsp olive oil 1 onion, chopped 3 garlic cloves, minced 28 ounce can of plum tomatoes, drained & chopped OR 2 lbs of ripe plum tomatoes 10 ounces of artichoke hearts, drained 2 cups of corn kernels, drained 3 tbsp of red wine 1 tsp red pepper flakes ½ cup olives, chopped Salt & Pepper to taste 1 lb penne pasta Instructions In a large pan heat olive oil over medium heat.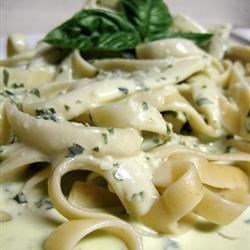 That way the pasta will still be hot and able to suck in the sauce for that much better pasta.
Fresh tomato sauce is the best, and you've used a great combination of ingredients here.
I use to be addicted to Prego, that was all I needed with some pasta…I guess I have grown in what I like in pasta and what I think is delicious! The just-cooked pasta is tossed with a creamy lemon-garlic sauce, tons of grated parmesan cheese, and a heavy sprinkling of fresh herbs. On its own, it's a delightfully light dinner; however, it would make an excellent side to grilled chicken or shrimp.
I add corn to almost every red sauce pasta I make, something about the little yellow kernel, I just love corn! This is a delicious house favorite and if you give it a try please let me know how it turned out!