Orzo pasta is a fun alternative to traditional pasta and gives your salad a little extra bite that brings out the flavors of this simple dish. Great served cold or fresh from the stove top, this dish makes entertaining for large crowds a breeze.
If you have can add an additional ingredient, try incorporating a helping of fresh cheese into the mix to give it a creamy accent - we recommend riccotta or feta!
Cook the orzo pasta according to the directions on the box and while it is cooking, dice up the tomatoes and gently pan fry the pine nuts until slightly golden.
Before serving tear the basil leaves into the mix to give it a fabulous italian flavor and if you're using, add in the crumbled cheese. Up your brunch game with a tasty, colorful bellini bar, complete with mix-and-match juice purees and sparkling wine.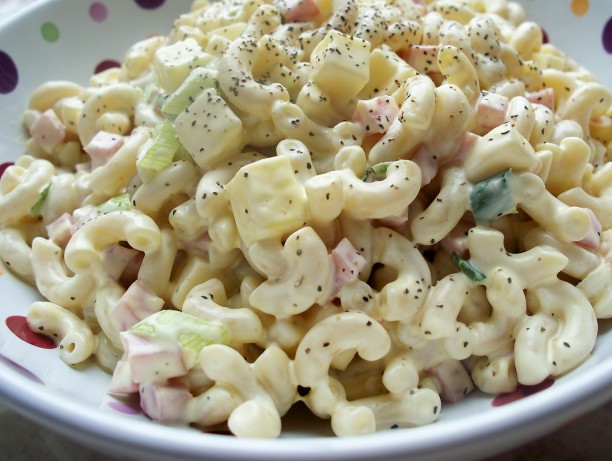 I doubled the macaroni, added colby-jack crumbles, very small diced ham, chopped egg,chopped sweet pickles,mayonnaise and a touch of mustard.