Not too far from our home here in Naples, Florida, we have a rather nice farmers' market that has nearly everything you could want in a market.
Today's awesome interior design post is from Brooke Whistance, a passionate home and lifestyle blogger who was wise enough to reach out to me recently and ask if she could share some of her smart with you on NOH. The world of fashion has influenced the world of interior designing to an extent that these two worlds have merged into collaboration. No Ordinary Homestead is all about natural living, loving yourself and your life, and living each moment to the fullest in all that you do!
I hope you'll leave a few comments on the posts that you enjoy and that you come back often. With the weather getting colder, I'm sharing a throwback post from my archives of this cozy fall favourite today. For me, autumn is all about comfort food and big cozy casseroles that you can eat all week. My version takes it a step further with a potato chip crust made with the crunchiest kettle chips I could find. To make this the tiniest bit healthier use, skim milk, no-yolk egg noodles, cream of celery soup with half the fat and skip the potato chip crust.
And how I don't exactly make them myself, but I do try to at least set some goals to help me become someone I would want to be friends with and can be happy looking at in the mirror each day. There's a ton of wonderful produce, household basics and even a few things that make perfect gifts. Tuna Noodle Casserole is an easy meal to throw together mid-week and packs well for lunch the next day. Growing up in a Chinese household, the idea of a Tuna Noodle Casserole is still exotic for me! I like peas, but feel free to toss in your favourite green veggies like spinach or broccoli. In a large skillet, over medium high heat, cook ground beef with garlic and Worcestershire sauce drizzled over beef. Have you subscribed to my free bi-weekly updates with lots of great recipes, life hacks and more?
I'm an American who lived in Germany for 12 years after college and now we're thrilled to be back in Florida! Rice, veggies and stir-fry were the everyday norm at my house and I didn't really discover the wonder of creamy tuna on egg noodles and peas until my late 20s.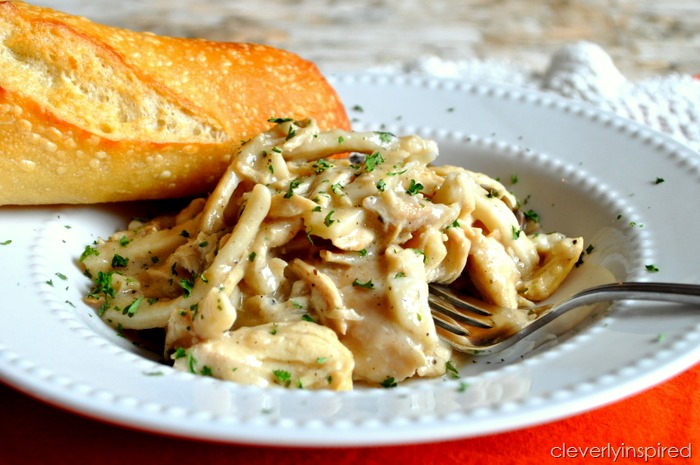 The trickiest part of the potato-chip crust is NOT eating all the potato chips while the damn casserole is baking! The only thing you'll be missing is a meat vendor (although they are hard to come by here) and seafood fans shouldn't lament either (unless it's the summer). I used broiled chicken breasts and a sprinkling of dried cilantro since I didn't have any on hand.
I will definitely be making this again and we have some leftovers for the next couple days. Sprinkle crushed Frito Chili Cheese chips over meat mixture and gently push them down a little into the meat mixture.
Top with cheddar cheese and bake for 30 minutes.Step 3Once dish is hot and bubbly, remove and sprinkle with green onions.