Jamie Oliver's Comfort Food: The Ultimate Weekend Cookbook ($35) by Jamie Oliver, is pure dude food (not that we're complaining).
A two-in-one recipe celebrates mushrooms in the form of a creamy soup and homey pasta casserole.
Okay, so I was trying to avoid using the word 'mushroomy' to describe this soup and subsequent pasta bake from the new Jamie Oliver's Comfort Food.
Why I picked this recipe: I love a good twofer, and homey and humble are my favorite comfort food qualities.
What worked: The assertive mushroom flavor in the soup and the spiffed-up topping on the pasta bake. Suggested tweaks: Splash spoonfuls of the broth in the pan as needed to prevent burning, and be prepared to give it your full attention. Thanks to the wonderful people at Ecco, we have 5 copies of Jamie Oliver's Comfort Food to give away this week. I, like so many others, fell head-over-pillowy-balls-of-cheese in love with gnudi at the Spotted Pig in NYC, where Chef April Bloomfield made them famous. Nutmeg-laced rounds of ricotta and Parmesan cheeses are rolled in semolina, then left largely to their own devices. Why I picked this recipe: Once you've had gnudi, there's no way you'd pass up recreating that magic at home.
Suggested tweaks: If you can't scoop your ricotta into your hands and gently roll it into a ball, drain it until you can. Jamie magazine is an award-winning monthly from Jamie Oliver and his team – get 35% off a year's subscription now!
By submitting this form you consent to receiving news and updates from businesses in the Jamie Oliver Group of companies and the Jamie Oliver Food Foundation. Bake these, and your face will hurt because you'll be smiling, chewing and gurning for another one! It's often said that breakfast is the most important meal of the day, and thanks to these five killer breakfast recipes I'm coming around to the idea. This jammie biscuit recipe features gorgeous traditional Scottish shortbread, tangy raspberry jam and vanilla buttercream, creating a great mix of textures.
Expect plenty of hearty dinners and desserts, ranging from nostalgic (at least for Oliver) British fare — think fish and chips, shepherd's pie, and chicken tikka masala — to comforting dishes from around the globe. A pastry gal by training, she spent three years at Food & Wine cooking and eating all manner of deliciousness before having a baby and fleeing NYC. Jamie Oliver's version in his new book, Jamie Oliver's Comfort Food, is much like his friend Bloomfield's, but with a few personal touches. They sit uncovered in the fridge for at least 8 hours to form a skin, and then boil unprotected by the pasta armor the combo usually wears, resulting in bursting, creamy dumplings. For my first batch, I used a very nice ricotta that had a lot of moisture to it—too much, as it turned out.
The soup is made with dried porcinis and loads of fresh button mushrooms, and while a pinch of crushed red pepper hints at heat and a small amount of heavy cream and cheddar cheese provide body and richness, the mushroom flavor comes through unadulterated. I couldn't form balls until the scoops had a decent coating of semolina, and even then they were incredibly soft. Frankly, sometimes we'd rather not know exactly what's going on with that brownie or stew calorically, but maybe that's just us.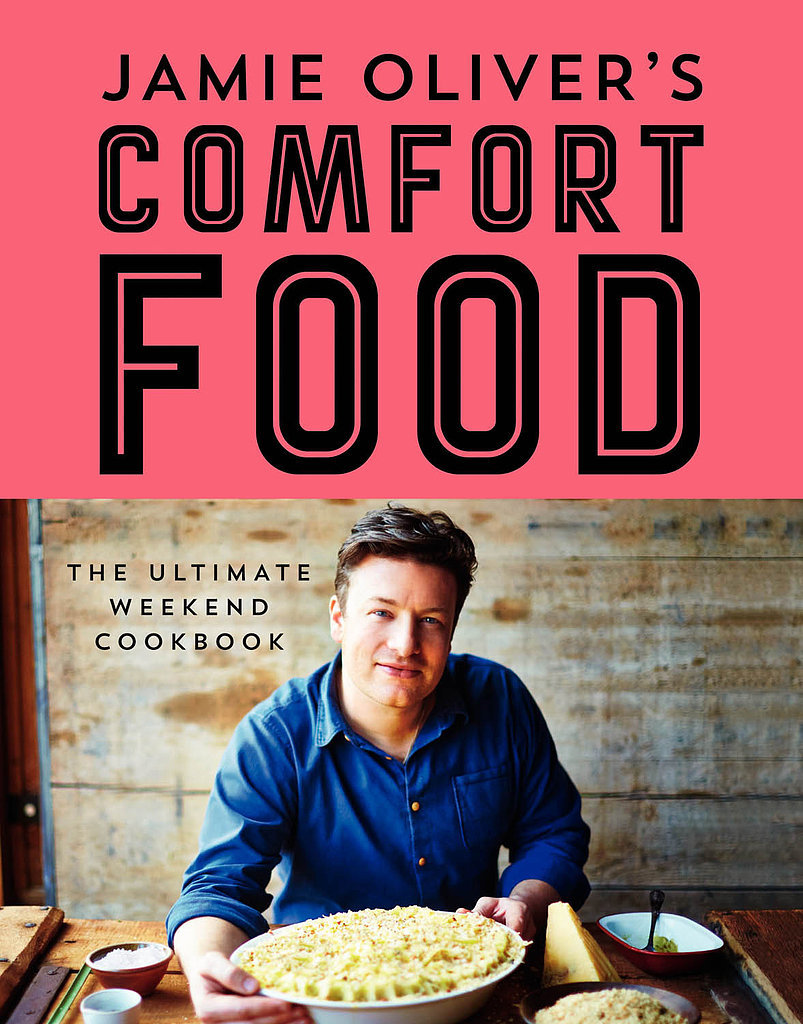 Half of the soup is then used to make the pasta bake: literally just the soup tossed with pasta and poured into a baking dish, with a little more cheddar grated over top. Oliver then tosses them with butter, more Parmesan, crispy sage leaves, and a spritz of lemon that wakes everything right up.
Lower the water from a boil to a simmer to reduce the risk of them falling apart, and try a test batch.
The finishing touch of fresh thyme, garlic, and more mushrooms is optional, but shouldn't be.
They split wide open, and I was left with a heartbreaking, though delicious, pile of oozing gnudi.
If they still want to explode, give them a second roll in the semolina before adding them to the water—the skin will be tougher, but they stand a better chance of making it to the plate in one piece.
For my second batch, I drained the ricotta in a colander lined with a double layer of paper-towels for an hour, and then proceeded. You can try reducing the cooking time by up to a minute to further tip the scales in your favor. I could scoop and ball the ricotta with no problem, and the gnudi stood up much better to the rest of the preparation.