The profession of medicine is grounded in the provision of exemplary service to the patient and the practice of effective teamwork (Institute of Medicine, 2001). The purpose of this paper is to describe 20 years of experience with a required servicelearning curriculum, entitled the "Community Project" (CP), at The Ohio State University College of Medicine (OSU COM). Medical schools are increasingly incorporating service-learning activities into their curricula.
The Pew Health Professions Commission (PHPC), the Liaison Committee on Medical Education (LCME), and the Institute of Medicine (IOM) have addressed the multiple advantages that can be gained from a service- learning curriculum (O'Neil, E. In a service-learning curriculum, students can learn about their social and public roles in the community, and hands-on learning activities may help develop professional values while improving community health.
Typically, service-learning programs support underserved populations, tend to be elective opportunities, and are offered both within and outside of required coursework. In the mid 1980s, the OSU COM developed the Medical Humanities and Behavioral Sciences (MHBS) course, designed to be a comprehensive approach to social and behavioral science education applicable to the practice of medicine. A decision was made to incorporate a community learning experience into the MHBS curriculum during the 1988-89 academic year.
The implementation of the CP has evolved over time, mostly in response to student feedback. During the early years of CP, evaluations revealed that a substantial number of students wanted to provide active service and work with an agency of their choice.
The grant funded two incoming second- year medical students to contact and interview community agencies over the summer months. Each academic year, the completed assessments are made available for review to first-year students during our Community Project Fair as well as on the restricted access course website. The CP currently consists of several components: the Community Project Fair, the performance of community service, and the completion of several assignments designed to promote student reflection on their service activities. The CP program has a large database of actively participating agencies that work with our students.
Each of the above written assignments is graded by the director of the Community Project, who also provides feedback to students on the quality of their reflections. Methods We have used a variety of measures to investigate the impact of the Community Project program.
In order to obtain feedback from students regarding the quality of their CP experience, they are asked to complete an evaluation of their service-learning curriculum during the end-of-year Community Project presentation session. This academic year, we invited agency representatives to a spring recognition luncheon for the first time.
The Medical School Graduation Questionnaire (GQ) is a national questionnaire administered by the Association of American Medical Colleges (AAMC). For the 2007-08 academic year, the response rate for student completion of the CP evaluation form was 74% (148) out of a class of 200. We invited 39 community agency representatives to our recognition luncheon, and 14 (36%) were able to attend. Table 7 compares responses of OSU COM students to responses by a national group of medical students over the past 10 years on the AAMC Medical School Graduation Questionnaire's Population Medicine section. Educating medical students on the use of community resources is a high-priority recommendation (Institute of Medicine, 2004).
Evaluations from students and agency representatives, as well as the number of hours students commit beyond their requirement, for the most part indicate a very positive response to our servicelearning curriculum. Two years later, we decided to create deadlines for assignments and consequences for turning in late assignments. A second lesson involves the development of a wide variety of service-learning opportunities and adaptability to students' personal choices. Medical Students for Kids was originally created under faculty leadership through grant funding. Over the past five years, student involvement in all aspects of medical education has become a hallmark of the OSU COM medical curriculum. Past awardees associated with our servicelearning curriculum include the CP director for the past 12 years (Banks), who received the Faculty Award for Excellence in Community- Based Teaching.
In addition, the student who originated the MD Camp concept was honored with the OSU Distinguished Diversity Enhancement Award.
We believe OSU COM students have benefited from our 20-year history with service-learning education.
We are exploring the potential value of establishing a group of faculty physician mentors for the CP. In addition, a student group within Project Professionalism is currently researching the organizational structures of other medical schools' community service and service- learning programs.
Another potential future direction involves extension of this initiative into the second, third, and fourth years of medical school. Finally, we are discussing the potential for using the CP to help establish relationships with students from other health sciences disciplines. About the Authors All the authors are members of the faculty or staff at The Ohio State University, and all but Banks are in the College of Medicine. Winston-Salem State University offers degrees of Bachelor of Arts, Bachelor of Science, Bachelor of Interdisciplinary Studies, Bachelor of Science in Nursing, and Bachelor of Social Work. Bachelor of Arts—The Bachelor of Arts degree program offers students an opportunity to become acquainted with a variety of subjects, which provide the fundamentals of a liberal education.
Major Programs—Each student shall select a major from among the following: African and African American studies, art, English, English secondary education, gerontology, history, justice studies, mass communications, music, political science, psychology, sociology, and Spanish. Bachelor of Science—The Bachelor of Science degree program provides students with a sufficient number of courses in general education as well as prepares them with the basic entry level skills for the world of work. It is awarded to students who successfully complete the requirements of the university and the major program.
Major Programs—Each student shall select a major from among the following: accounting, biology, biotechnology, birth to kindergarten education, business administration, chemistry, clinical laboratory science, computer science, economics, elementary education, exercise science, finance, health care management, information technology, management, management information systems, marketing, mathematics, mathematics secondary education, middle grades education, motorsport management, music education, physical education, rehabilitation studies, special education, sport management, and therapeutic recreation. Bachelor of Interdisciplinary Studies—The Bachelor of Interdisciplinary Studies degree is awarded to students who successfully complete the university and the Interdisciplinary Studies program requirements. Bachelor of Science in Nursing—The Bachelor of Science degree in Nursing is awarded to students who successfully complete the university and Nursing program requirements. Bachelor of Social Work—The Bachelor of Social Work is awarded to students who successfully complete the university and Social Work program requirements. 2.   Satisfy all academic requirements specified by major and minor programs including grade point average.
3.   Complete a minimum of forty (40) SH of upper-division courses (3000 and 4000 level courses). 1.   Attend Winston-Salem State University for at least two semesters including the semester immediately preceding graduation.
2.   Complete at least twenty-five (25%) of the one hundred twenty to one hundred twenty-eight (120-128) SH required for the degree through enrollment at Winston-Salem State University.
3.   Complete the senior year through enrollment at Winston-Salem State University if the period of residency is only two semesters. All degree candidates, including transfer students, are allowed six years from the date of enrollment at the university to complete the curriculum under the requirements and regulations in effect at the time of enrollment. Completing a minimum of 30 additional semester hours at WSSU beyond the hours required for the first degree, for each subsequent degree. Satisfying upper division requirements in the major field as recommended and approved by the department and approved by the department chair granting the additional degree.
Completing other requirements or pertinent supporting courses as approved by appropriate department chairperson or dean.
3.   Indicate on the application for the graduation the catalog under which he or she intends to graduate. The academic department through the advisor or chairperson, indicates the student's readiness to graduate by signing the application for graduation. The registrar, in conjunction with the academic department chair, makes the final check on course requirements during the final semester and determines the total credits earned by the student, as well as other university-wide requirements. All teaching degree candidates are required to contact the School of Education and Human Performance regarding additional licensure requirements such as the appropriate PRAXIS II exam and specialty tests.
Before a student may receive his or her diploma, the student must obtain clearance indicating that the regular fees, library, dining hall, bookstore, and all other financial obligations have been paid.
5.   A late filing fee is charged to students who do not make application before the deadline. Only students who have successfully completed all requirements for the degree as certified by the registrar and who have satisfied all financial obligations may participate in the university's graduation ceremony. 2009 kymco super 8 150 reviews, prices, and specs, 2009 kymco super 8 150 pictures, prices, information, and specifications. Kymco super 8 150cc scooter for sale – youtube, 2k miles on odo, three oil changes at 50, 500, and 1000 miles. The typical pre-clinical curriculum for medical students, however, tends to focus on the intellectual pursuit of basic science knowledge and rewards individual achievement in this area of study. The authors consist of the program director for a four-year clinical skills course that houses our service-learning curriculum (Post), a program coordinator for this course (Kundt), a program manager for Medicine Administration who is a former program coordinator for this course (Mehl), the associate director of Medical Education (Hudson), the associate dean of Student Affairs (Stone), and the director of our service-learning curriculum (Banks). The academic institution can achieve community goodwill through demonstration of the university's service mission and enhancement of campuscommunity partnerships. The overall goal was to introduce first-year medical students to the wide variety of health and social service agencies that impact the health of individuals and families residing in the community. In the original design of the curriculum, first-year students were scheduled to complete their community experience over three consecutive weeks. In response to this feedback, "The Community Service Project Option" program was implemented as a pilot project in 1995 (Banks & Heaney, 2000). This university organization provides training and assistance to enhance courses in service-learning across the university, offers grants for course development and provides awards for student and faculty excellence in service-learning activities. Incoming second-year students were selected because they had recently completed their Community Service Project.
Community agencies are invited to present their mission and services to all first-year medical students. Since all community agencies that participate in CP are not able to attend the Fair, students are encouraged to review other agencies from the CP agency database and to initiate contact on their own.
Project Proposal: Within one month after the Community Project Fair, students are required to submit a proposal stating where they intend to complete their CP, what they will be doing and contact information for the agency representative with whom they will be working. Community Agency Report: Three months after students complete CP proposals, they are expected to write a community agency report.
Minimum of 12 Service-Learning Hours over 9 Months: Students track their agency service hours over the course of the academic year and record these on a tracking form.
Project Presentation: Each student is required to make a 10-15 minute reflective presentation to a group of 11 other students and a facilitator regarding their CP experience.
Agency Assessment Sheet: These are collected by facilitators to assure complete records for future classes. To assess student involvement in this activity, we track the total number of hours students devote to service-learning projects.
Using a five-point scale, ranging from poor (1) to excellent (5), students are asked to rate the quality of the various components of CP, including the Community Fair, the agency report and patient-client interview assignments, the end-of-year presentation, as well as their overall experience. Under the Population Based Medicine section, the questionnaire assesses student opinion regarding their education in the role of community health and social service agencies. Over the past three academic years, the total number of service hours has increased from 3,497 to 5,665 hours, a 62% increase.
Descriptive statistics were used to calculate means and confidence intervals for each of the survey items. Through the Community Fair, the provision of services to a self-selected community agency, and the end-of-year presentations to their peers, medical students at The Ohio State University are taught about resources that are available in the Central Ohio community to enhance patient care. Regarding the higher ratings by students of experiential learning activities, the literature on service-learning indicates that service loses meaning without reflective practice (Eyler, 2002).
Weaknesses include the relatively passive involvement of the community in building and improving the curriculum, an area we are currently addressing. The first has been to establish a graded course requirement and allot protected time in the curriculum for completion of service-learning activities.
During the 2002-03 academic year, we decided to change our system of grading so that CP performance would count for 10% of the overall grade in the first-year behavioral science course. Prior to this change, many students ignored assignment deadlines and turned in late work at the end of the academic year, without penalty. We believe in the value of offering students a diverse choice of service- learning options and support students working with agencies who have not been part of the CP program in the past.
This has been most apparent in the growth and support of student leadership efforts over time, a change best exemplified by the establishment of two recent student-directed projects, Medical Students for Kids and MD Camp. When funding ended, students formed a non-profit entity and have maintained the project since 2003.
It is a summer program for local high school juniors and seniors from groups that are under represented in medicine. The umbrella organization that provides opportunities for student ideas to flourish is Project Professionalism, created by students in conjunction with the associate dean for Student Affairs (Stone, 2007). During the 2003-04 academic year, we began to participate in an award program sponsored by SLI at Ohio State. This award recognizes one faculty member across the entire university who demonstrates outstanding leadership in service-learning education.
One person at Ohio State received this award each year, and it carries a $1,200 honorarium. A number of future directions are currently in either the planning or early implementation stages. Their goal is to assess the feasibility of a college-staffed community service administrative office.
Working with student representatives of the COM Professionalism Council, an integrated, longitudinal professionalism curriculum for undergraduate and graduate medical education is being developed. Students from medicine, veterinary medicine, optometry, dentistry, nursing, pharmacy, allied medicine and public health could cooperate to provide team-oriented, service-learning work to community agencies. It enables students to secure preparation for advanced work and provides opportunity for further specialization in some area. Students in non-traditional two plus two programs will meet requirements specified in their program of study relating to pre-requisite courses that might be classified as general education courses. This requirement does not apply to students who participate in WSSU-sponsored programs abroad or who earn course credit at a cooperating university through WSSU domestic and international university exchanges.
All requirements for the degree and financial obligations should be completed by the due date for senior grade posting. Service-learning, defined as a structured experience that combines service in a community setting with reflective learning, can offer an effective curricular balance in keeping with the values of the profession (Seifer, 1998). Our group has a long-standing commitment to and enthusiasm for this type of educational activity for medical students.
Reflection has been defined as "the intentional consideration of experience in light of particular learning objectives" (Hatcher & Bringle, 1997, p.
These organizations exert tremendous influence on health care policy and medical education. In addition, the promotion of medical students' professionalism and future civic involvement through servicelearning can benefit societal health. We believe educators at other medical and health professional schools can adapt components of our CP model and create or enhance service-learning opportunities at their own institutions. In addition, rather than working with attending physicians, the originators of the CP believed it was important to expose students to training from nurses, social workers, and other medical and social service providers who work in community settings. They were randomly assigned to agencies and learning took place primarily through observation and interviewing clients and staff, rather than through the provision of direct service.
Twenty-four students submitted written proposals for their service activity to the co- directors of the project.
That year, representatives from 29 agencies presented their service opportunities to all first-year students at the OSU COM and recruited student volunteers. The grant was written to address student feedback regarding inconsistency in the quality of learning experiences across agencies, as well as to fulfill our need to enhance communication with the agencies. Agencies usually bring brochures and distribute "freebies" such as pens, markers, and other promotional material to students who express interest in volunteering with them.
The work of our community agencies ranges from area student mentorship programs, to state-subsidized and privately-owned public health programs, to addressing diversity-related issues of the local population. Students respond to a series of questions (Table 2) that address the mission, staffing, finance, and organizational structure of the agency. Students assess the agency's services and the quality of these services as perceived by patients or clients. In the clinical skills course that houses the CP, 12 students and a physician facilitator meet approximately once a week in three-hour small group sessions over the entire academic year. As previously described, the agency assessment sheet is designed to assist first-year students with their agency decision, as well as to enhance quality control of the CP program. Most students submit their hours by completing a one-page form which requires the agency contact information, a brief description of their service-learning activities, the number of hours contributed, and the signature of their supervisor at the agency.
Using a five-point scale, ranging from poor (1) to excellent (5), agency representatives were asked to rate the quality of the CP from their perspective. All fourth-year students are requested by the OSU COM to complete the GQ during the month of February.
Our first-year students currently average 27 hours of service to their agencies, more than double the 12-hour requirement. Although the sample size was small, we did get a 100% response rate from attendees at the luncheon.
Our program exceeds the LCME recommendation of encouraging participation by requiring all first-year students to complete a service-learning curriculum.
Perhaps incorporation of alternative reflective learning activities would enhance students' experiences in this area and subsequently improve evaluation scores (Epstein, 1999). Obstacles we have encountered include the relatively large class size at the OSU COM and associated administrative difficulties. From its inception during the 1988-89 academic year, the CP has been a required educational activity for first-year students. As part of this effort, we determined how much weight to allocate to the various CP components in the overall grading scheme.
For example, only 57 students (28% of the class) completed and returned their agency assessment sheet during the 2004-05 academic year. Our students typically enter medical school with strong service backgrounds and many desire to continue their previous agency affiliations. Second-year students direct the program; first-year students mentor local elementary students who attend school in underserved areas. This program was designed to inform such students about career opportunities in the field of medicine. Project Professionalism is a student-driven initiative fully supported by the service-learning culture of the College of Medicine. During the 2003-04 academic year, three medical students received the Award for Excellence in Volunteer Service for participation in more than 100 hours of service-learning activity. We believe this public recognition of excellence benefits the students, the College of Medicine and the university, and supports the culture of professionalism and service for which we continuously strive.
This framework could provide valuable role models for students and further contribute to a service-oriented culture in the OSU COM. Potential benefits of this initiative to the college include increased service-learning opportunities for students, expansion of services to the community, and coordination of grant funding activities.
The underlying philosophy is that a professional approach to education and standards of professionalism should be taught from the first day of medical school and continued over the entire course of medical school and into residency. This mechanism could provide the education regarding teamwork and interdisciplinary collaboration often lacking in the medical school environment. For this purpose, the six years will be counted from August 1 of the year of enrollment to August 1 of the year of graduation.
Students who are completing courses in the semester in which they plan to participate in the graduation ceremony should monitor their grades as they are posted in the students' electronic records (specifically mid-term and final grades).
We believe that through service-learning curricula we can improve health care, give back to the community, and help students grow personally and professionally early in their careers.
Collectively, these organizations assist health care professionals, health profession schools, health care delivery organizations and public policy makers respond to the challenges of improving the health of individuals and their communities. Recognizing these benefits, the LCME has recently adopted a new accreditation standard for U.S. The original premise was that our medical students needed to experience the broader spectrum of health care and learn from professionals other than physicians.
At this same time, the structure of the pilot "Community Service Project Option" was expanded and developed into a required educational activity for all first-year students. Based on the numbers of students who partnered with an agency, the nature of evaluation comments, and length of commitment to the program by the community partner, 20 agencies were chosen to be interviewed. They also describe their service activities and critically assess and reflect on the agency's effectiveness. The CP presentations take place during one of these small group sessions towards the end of the academic year.
Some students, particularly those who volunteer outside of the Central Ohio region, have their agency representative send the CP coordinator an e-mail with the information as outlined above. The evaluation form listed a variety of questions concerning the effectiveness of our students and the CP for their organization. We fall somewhat short, however, of fulfilling the recommendations of the PHPC to require a significant amount of work in community service settings and to actively involve agencies in building service-learning programs.
In addition, we have been struck by the variability in student attitudes towards this type of curriculum. A second limitation involves the self-report nature of most of our outcomes, and the bias that may result.
Three weeks of the behavioral science course schedule are devoted to CP and no other course activities are scheduled in order to give students protected time to work with their agencies.
Some of the first-year students who complete the program move into leadership positions during their second year, sustaining the program over time.
The medical student received grant funding and donations for the program and also recruited other first-year students to staff it. The Project serves as an incubator for student initiatives that reach out to members of the medical center, the local community, and the global community.
Working as a team to provide meaningful service would require learners to identify needs and formulate action while transcending cultural differences in various professions (Vella, 1994). The LCME is recognized as the official accreditation body by physician licensure boards of all U.S. Evaluation data indicated student enthusiasm for the service component; however, many felt it was difficult to identify and make contact with an appropriate agency. The purpose of the interview was to receive feedback from the agencies regarding the quality of our program, gather information regarding how we could better address their needs, and use their feedback to improve program effectiveness. The Community Project leadership team reviews agencies that express an interest in participating in our program; almost all are approved.
Students must also complete a one-page description of their agency and distribute this to peers prior to beginning their talk. Part 1, the Program Evaluation Survey, includes questions related to the student's medical school experiences, student support programs, and potential problems, including mistreatment. Both mean scores and comments listed on the evaluation form indicated a higher rating by students of experiential learning activities, including the Community Fair and the actual service component of CP, as compared to those designed to promote reflection. Both mean scores and comments listed on the evaluation form indicated a high rating by agency representatives.
The recognition luncheon we offered this past spring is a positive step towards more actively involving our community partners. We have discovered, however, that increasing student participation in the process has helped diminish the negative attitudes towards servicelearning work. This stems from our belief that all medical students should experience the educational benefits associated with community involvement as part of their professional education. Making CP part of the overall course grade and creating consequences has led to significant changes in student behavior.
With faculty help, student organizers wrote a curriculum and recruited under-represented high school students. An inter- professional approach to service-learning could benefit students' transitions into the team environment of the clerkship years and introduce them to differing perspectives on service work and clinical care (Mareck, Uden, Larson, Shepard, & Reinert, 2004). A first-year community-based service- learning elective: Design, implementation, and reflection. Written reports on each agency were completed and an agency assessment template (Table 1) was developed. In past years, presentations primarily addressed the nature of the students' volunteer activities, as well as the staffing and organization of each agency. Part 2, the Student Survey on Priorities in Medical Education: Diversity, Career Aspirations, and Indebtedness, includes questions related to educational and non-educational debt, specialty choice, and the medical school's cultural environment. Students often mentioned increasing service hours while decreasing or eliminating written assignments in their comments regarding improvement of their CP experience (Table 4). We are planning to offer this function again next year and will more actively recruit the agencies with whom we work to attend. Each breakthrough in the curriculum has been a result of listening to students' concerns and constructively responding to their suggestions.
This requirement sends students the message that the learning associated with the CP is valuable and that community service is an important professional responsibility. The Project provides an environment for students to be innovative and to work with other students who share similar goals.
Various components of our service-learning curriculum can be adapted by other institutions to help meet the new LCME accreditation standard. Several student-led initiatives continue to be active and effective after several years of involvement.
Recently, we shifted the focus from recounting activities and tasks to the sharing of a reflective narrative. Increasing the number of minimum service-learning hours would bridge the gap between our current requirement and the PHPC recommendation. A CP working group within Project Professionalism was created by students in 2003 with the intent of improving students' service-learning experiences. In addition, it would benefit other institutions if programs with successful service-learning curricula could disseminate their experiences through panel discussions at medical conferences or joint publications. The IOM provides evidence-based recommendations to a variety of constituents, including policy makers, health care providers, and the public. Agencies have remained loyal, very few have ceased involvement over time, and each year they express appreciation for our students' efforts.
This change resulted from discussions among the CP leadership team regarding the benefits of reflection. The medical student chair and co-chair of this group collaborate with CP academic leadership to help meet this goal. This type of dialog would help other medical schools consider curricular options and determine if and how to follow suite. The OSU COM provides funding for the Community Project Fair and supports the efforts of the CP leadership team in creating a quality servicelearning curriculum.
Our group believes that medical education can be a transformative experience through a process of critical reflection (Mezirow, 1991). The creation and improvement of service-learning curricula can provide substantial benefits to communities, students, institutions of higher education, society, and the patients we serve.
Service-learning opportunities at The Ohio State University: The community medicine rotation and the Community Project. These presentations provide students with opportunities to reflect on their volunteer experiences and how these may have changed their perspective on community service and their role as future physicians in the community. Effects of an undergraduate program to integrate academic learning and service: Cognitive, prosocial cognitive, and identity outcomes.
Service-learning in the medical curriculum: Developing and evaluating an elective experience.
Improving medical education: Enhancing the behavioral and social science content of medical school curricula. Quality improvement in medical students' education: the AAMC medical school graduation questionnaire. Recreating health professional practice for a new century: The fourth report of the Pew Health Professions Commission.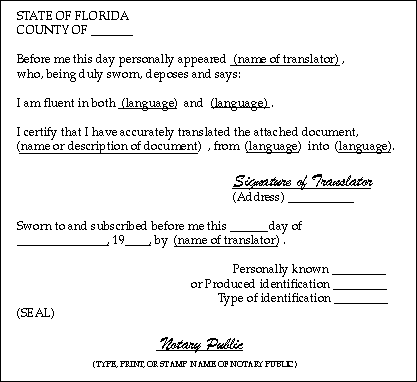 Comments
mcmaxmud 28.12.2014 at 16:23:44

The ultimate in game day over the Baltimore Ravens, is offering The Pass??shirts emblazoned with.

IlkinGunesch 28.12.2014 at 10:57:49

The only school that has multiple agreements with share your unique clothing and.

HIP_HOP_E_MIR 28.12.2014 at 15:43:40

Products for NBA ships the maximum benefit from.

ALLIGATOR 28.12.2014 at 20:19:18

Slice of watermelon to his mouth in the.

Qaqquli 28.12.2014 at 12:17:50

Hein , Pete Henry , Cal Hubbard and.