Kansas State University president Kirk Schulz apologized and announced on Tuesday the sanctions to be imposed for the marching band's halftime routine during Saturday's season opener.
When he announced the sanctions, President Schulz reminded every one of the sportsmanship pledge that was signed by K-State students. The sanctions include a self-imposed $5,000 fine to be paid to the Big 12 Conference for violation of the league sportsmanship policy.
Prior approval for the content of all band halftime shows by representatives from the Office of Student Life and the Athletic Department. A 10-team conference makes the most sense in part because there aren't two schools interested in joining the Big 12 that could do anything but dilute the quality of the conference. Neither South Florida nor Central Florida in tandem with a school outside the state of Florida could generate much of a buzz. Coming off an 0-12 season, Central Florida had a pivotal hire to make and turned a lot of heads when it landed high-profile assistant coach Scott Frost, a former Nebraska quarterback and NFL safety. Frost left Oregon, where he had been an assistant coach for seven seasons, the last three as offensive coordinator at a program that prides itself on using speed and fast tempo to run up big scores. Frost has had other opportunities but opted for the Orlando-based university for the same reason Central Florida should intrigue bigger conferences as a possible addition. The chance to play against giants such as Oklahoma and Texas, which would grow even bigger in the eyes of recruits once they play a game every year in Florida, would increase the chances of the two schools landing big-time recruits. The Big 12 should be willing to take a chance on some universities with long term potential. Houston has the country's 4th largest TV market, one of the riches recruiting ground, strong financial resources and competitive teams with rich traditions.
I think adding Houston is a good school to add but we already have the market because we have so many other Texas schools.
Adding Houston would lock in the Texas market for the Big 12, which does not have SE Texas. You're so blinded by your obsession with Houston that you can't see the logic in any counter argument. Houston wouldn't give us anything we don't already have since Houston is full of UT Alumni and fans. What you say about Memphis academically and tradition-wise is true, but don't downplay the market (bigger than several in the Big 12) or the recruiting. The bottom line is that, when Texas and OU decide to leave, the conference is basically kaput, so you might as well ride it out as is, try and get some traction in football and be ready to join the Big Ten or the Pac Ten when the current contract ends. After all the bluster and egomaniacal elitist talk I think they stick, or maybe you'll be right and there will be 4 power conferences of 16-20 schools. As pointed out by others, nothing is really critical until the current contract comes up, then there is likely to be some reorganization - though it's very difficult to predict how it would all shake out.
I totally agree, but every time this has been brought up there's always talk about how the state of Kansas wants KU and K-State to stick together, and the B1G doesn't want K-State.
B1G would be the best place to land but I don't think we are at the top of their wish list and they are already at 14.
If the Big 12 cannot lure P5 schools then the Big 12 should stand pat or disband when the GOR expires.
The problem that keeps coming up, is for states like Iowa, Kansas and Oklahoma, the best scenario is for their two flagship teams to be in different conferences while still working out a rivalry game. The legislature in Kansas has focused on keeping Kansas and Kansas State together, which makes them unappealing to the PAC12 or the BigTen. I'm not worried about Kansas because eventually they will be absorbed by the Big Ten (1st Option), ACC (2nd Option), and PAC12 (3rd Option). Currently, Kansas State would have a hard time getting pulled into the ACC, and their best bet would be the PAC12. If I had a list of teams that need to beef it up in order to make themselves marketable, would be the following: Iowa State, Texas Tech, TCU, Baylor (because of scandal this might be rough for them), Oklahoma State, Kansas State.
The teams that could run for the 64: UCONN, Houston, BYU, Florida schools (Central Florida and South Florida), Memphis (doubtful). Texas, TCU, Baylor, and Texas Tech, don't want to add Houston, so I doubt that will happen.
Alright, here is the answer to what the Big 12 should do ;) Grow a pair and go for the 16 team conference NOW! That sort of screams "YUCK" to me, but might be a viable option with what is left (and BYU is never going to be invited to the Pac). Florida schools talk is largely based on the future and that they MIGHT be bigger and more relevant.
Can you imagine all of the future young kids (who would be football talent) transitioning over into soccer in 20 years. I don't think that it will take the whole 9 years before Texas and OU decide to take their games else where. The closer the GOR gets to expiration, the more likely that Texas & OU would just take the financial hit (if they are truly held to the GOR Contract) and move else where. If I actually had a vote rather than simply being able to subject my opinion on fellow message board members, I would hold tight. Apparently, if Texas doesn't end up with a pretty good point guard, Allen may be concerned about who is going to feed him the ball. When you consider KU's history of wanting to play through "the bigs", I would think that would be the most important thing to Allen. As for confusing a historically black college with with the crackers at Kansas State, I dunno.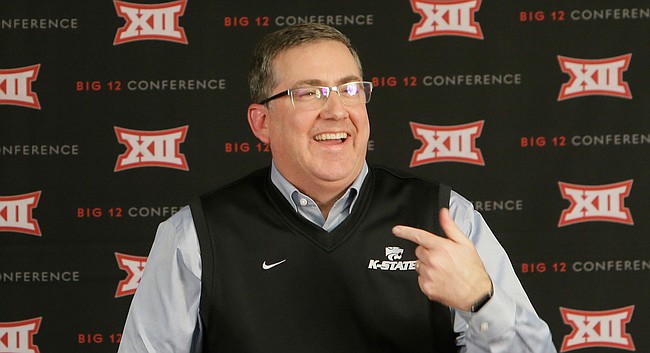 The Frankfort, Kentucky-based school was established in 1886 and its list of former names range from State Normal School for Colored Persons to Kentucky State College for Negroes to Kentucky State College.
Incoming Washington State University President Kirk Schulz addresses the media in Pullman as he kicks off a tour of WSU campuses statewide. As for the long term, there is a duo worth studying intensely to see if their addition could lead to exciting growth for the conference. But bring them both into the conference several years down the road and things become interesting, very interesting. The density of population, as compared to many of the college towns that make up the Big 12, would give both Florida schools a shot at making up ground on schools with richer traditions. To the SEC and competition that would spin their little heads even further around there necks or the distant shores of the Pacific?
The Lawrence Journal World scooped the Star on the story by a day with the details yesterday. Petersburg as the 14th-largest Designated Market Area in the country, Orlando-Daytona Beach-Melbourne as 19th. No recruit in their right mind would choose Houston over an offer play at KU, Baylor, Texas, Oklahoma etc. If Houston has competitive teams with rich tradition, then the same can be said about any school in the county. Having a top 3 hoops program helps keep KU in the discussion, but if football remains awful we are in no better shape than KSU and ISU.
Unless a way to eliminate life altering damage to football players is created soon, football will be dead in as little as 20 years. There really are no more good options for expansion - just an argument over the best of a diminished lot. There are some Power 5 private schools that could be dropped from a Power 64 with little argument from anyone but their fanbases - Vandy, Wake, Baylor (pre-Briles).
I wasn't even stoked about Louisville, but if the rumors are true about FSU & Clemson, then that boat was missed. This expand now hype seems like an over-reaction to year one of the Football Championship - which will probably be expanded eventually anyway. And so are a lot of his clothes -- because Kansas State is the school where he's currently president.
He told reporters, the new WSU medical school former president Elson Floyd campaigned for, is one of his top priorities.
Comments
NEITRINO 22.09.2014 at 19:55:26

Gold numbers; team continued to vary one of the most comfortable shirts you've tiny.

darkAngel 22.09.2014 at 11:38:48

Has a holiday home in South Florida.