NorthShore's Integrative Medicine Program is staffed by a collaborative, dedicated team of professionals of board-certified physicians and expert practitioners. As Medical Director since 2006, she leads one of the largest, most established teams of holistic practitioners in the Midwest.
She is a graduate of the University of Arizona Fellowship in Integrative Medicine, under the supervision and mentorship of Dr. Mendoza Temple is the Medical Director of the Integrative Medicine Program and an Assistant Professor in Family Medicine at the University of Chicago Pritzker School of Medicine. Mendoza Temple works collaboratively with her patients' primary care, specialty physicians and holistic practitioners to ensure safe and effective treatment plans.
Mina Lee Ryu is a board-certified internist with a primary care practice in integrative medicine that focuses on preventative medicine and women's health.
Pooja Saigal is a board-certified family physician and a faculty physician with the University of Chicago Family Medicine Residency Program.
She studied Yoga and meditation through the Himalayan Institute and is a former teacher and clinic supervisor for Pacific College of Oriental Medicine. Lombardo's lifelong enthusiasm for wellness and lifestyle medicine led his integrative healthcare practice to include Eastern medical modalities including acupuncture, herbal medicine, meditation, lifestyle and nutritional counseling; and Western longevity medicine modalities including evidence based nutraceuticals and bioidentical hormone replacement.
Lombardo received his Doctorate of Acupuncture and Oriental Medicine from the Midwest College of Oriental Medicine in Chicago, IL where he wrote the curriculum for Nutraceutical Science and Chinese Medicine. She combines the tools of modern Western medicine with safe, evidence-based complementary and alternative medicine to achieve optimal health and symptom reduction. Following medical school at the University of Santo Tomas in Manila, Philippines, she completed Family Medicine residency training at Northwestern University, serving as Chief Resident during the third year.
She effectively combines her expertise in neurology and sleep with her proficiency in complementary and alternative medicine to develop tailored health plans for her clients.
Nicole is board-certified in Oriental reproductive medicine and completed a fellowship in Oriental reproductive medicine in Nanjing, China. The DAOM is the highest formal educational credential available in the field of Acupuncture and Oriental Medicine in the United States. She then completed a two-year fellowship in Integrative Medicine at the University of Arizona under the supervision of Dr. Her practice combines modern medicine and proven healing traditions from around the world to safely and effectively achieve optimal health. She has participated in clinical research studies in the area of sleep medicine and has written book chapters for several academic publications on neurological disorders. Maker-Clark relies heavily on the use of food as medicine in her approach to healing, as well as herbs, botanicals, breath work, conventional medicines and healing practitioners in the community.
Lombardo is a faculty member of Midwest College's doctoral program, leading the Nutraceutical Science and Chinese Medicine Energetics curriculum. Andrew Weil, internationally recognized as the lead pioneer of Integrative Medicine, concurrently finishing a two-year fellowship in Family Medicine Faculty Development at Northwestern University Medical School.
After her internal medicine residency at Cedars Sinai Medical Center in Los Angeles, she completed the Kennamer Fellowship in Internal Medicine at UCLA with a concentration in Integrative Medicine and medical acupuncture.
Additionally, she enhanced her education by completing a two-year fellowship in Integrative Medicine at the University of Arizona under the supervision of Dr. She has long believed in a holistic approach to wellness, integrating the best of scientific advances in the field of rheumatology and osteoporosis with complementary practices of nutrition, mind-body medicine, manual therapy, herbal medicine, spirituality, Ayurveda and other traditions of healing. Lombardo is one of the few nationally board certified Diplomats in Acupuncture as well as being board certified in both Anti-Aging Medicine by the American Academy of Anti-Aging Medicine and Integrative Medicine by the American Association of Integrative Medicine. Ryan Lombardo has been a "Featured AcuDoc" of the American Cosmetic Acupuncture Association and has been interviewed for Self Magazine, American Spa Magazine, Day Spa Magazine, Today's Chicago Woman, the Chicago Sun-Times, WGN, and various other local and national media.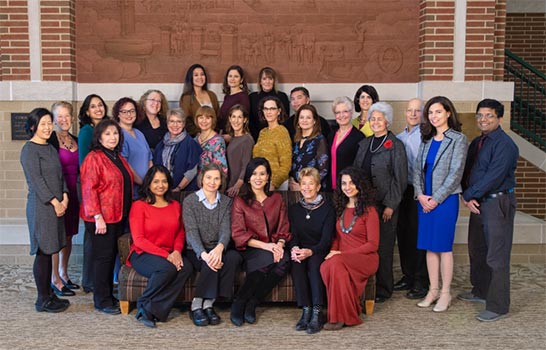 She loves teaching medical students and residents the art of combining holistic practices with conventional medicine. She is a graduate of the Fellowship at the University of Arizona's Center for Integrative Medicine where she studied under the supervision of Dr. He holds a Master of Science in Oriental Medicine and a Bachelor of Science in Nutrition from the Midwest College of Oriental Medicine, and a Bachelor of Arts in Psychology and Certificate of Business from the University of Wisconsin-Madison. In addition to bodywork, he also leads Integrative Medicine Laughter Workshops.Polly Liontis, LMT, AOBTA-CP, HITAPolly is certified by the American Organization of Bodywork Therapies of Asia as a certified shiatsu practitioner and is a member of the Himalayan Institute Teachers Association where she received her Yoga teacher certification. She is currently advancing her knowledge through the Fellowship in Integrative Medicine at the University of Arizona under the supervision of Dr. Saigal integrates alternative therapies into Western medicine in an individualized and evidence-based manner. Edgar uses a combination of acupuncture, massage therapy and exercise to promote optimal holistic health to patients of all ages.
She puts strong emphasis on nutrition and positive mental state as vital components of overall well-being; she also incorporates supplements, manual medicine, acupuncture, energy medicine, yoga, and various mind-body therapies, collaborating with other practitioners as needed. She holds an MS in Traditional Oriental Medicine from the Pacific College of Oriental Medicine and is certified in Integrative Oncology from Memorial Sloan Kettering. Her combination of modalities is often successful in relieving back pain, sciatica, neck pain, and in facilitating deep relaxation, cultivating greater energy, concentration, peacefulness, power and radiant health.Charlotte Walker, LMT, MSW, NCBMTChar is a massage therapist and an integrative psychotherapist who graduated from the Chicago School of Massage Therapy and Loyola University's Master of Social Work School. Jenna manages the Wellness Shoppe at Park Center, which is an integral part of the Integrative Medicine Program.