First reports of maggots, now 10TV has uncovered dozens of claims of food running out at Ohio prisons. There are two Forgotten and abandon prisons in Perry County Ohio, the old Roseville prison and the Junction City prison were the movie Brubaker staring Robert Redford was filmed in 1980. The guard towers are perhaps the best reminder left of the old prison, and still stand guard over the property, and apparently so does the current owners as I was questioned by them when I was taking this photo. The Roseville Jail was one of two satellite facilities belonging to the old Ohio Penitentiary in Columbus (now demolished for a hockey arena); the other satellite was located in Junction City. In the early 1990s, a company called Perry County Pizza occupied the newer cinderblock section of the prison. But in 1913, the facility was purchased by the State of Ohio and used as a center for the care of aged and disabled prisoners.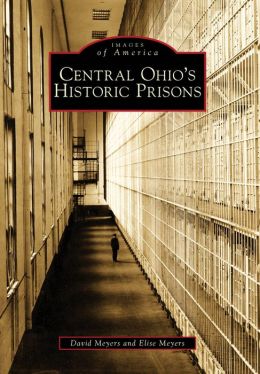 The most interesting fact about the prison was the 1978 filming of the 1980 motion picture Brubaker. The state abandoned the prison and gave the property to Muskingum County in 1966; it has been utilized for manufacturing, a haunted house, paintball arena, and a used tire storehouse since, but for the most part remained abandoned. The prisoners used the 22 acres of land and the brick plant (where bricks were made for state structures and streets) while serving their time. The movie that starred Robert Redford, Yaphet Kotto, David Keith, and Morgan Freeman, was about a warden who took a failing prison and turned it around by entering the system as a prisoner. In June 2007, it was going to be sold for $89,500, but the deal fell through, and it is now owned by some trucking company and there is rumor of a restaurant going in the old main building, the old Roseville prison ball field scoreboard still remains. During an escape attempt on September 2, 1927, prison guard Grant Weakly was shot and killed by convicts Patrick Riley and Fred Kellogg as he escorted the two and two others to a dentist office.
After several tense hours, twenty-eight troopers from the Ohio State Highway Patrol raided the room, killing one inmate and injuring the other. The prison finally closed for good in 1977, last housing a division of psychiatric criminology treatment center.