Behind the fence and the razor coil wire on top is the Curran-Fromhold Correctional Facility on State Road in Philadelphia.
PHILADELPHIA (Reuters) - When Dino Robinson was sent to Philadelphia's largest jail to await trial, the tattooed, 29-year-old inmate could hardly have imagined he would wind up in the furniture shop upholstering a special chair to be presented to Pope Francis.
Yet that is the task assigned to Robinson, one of 2,800 inmates at the Curran Fromhold Correctional Facility, the drab, low-slung jail on the city's outskirts that the pope will visit in September during his first tour of the United States.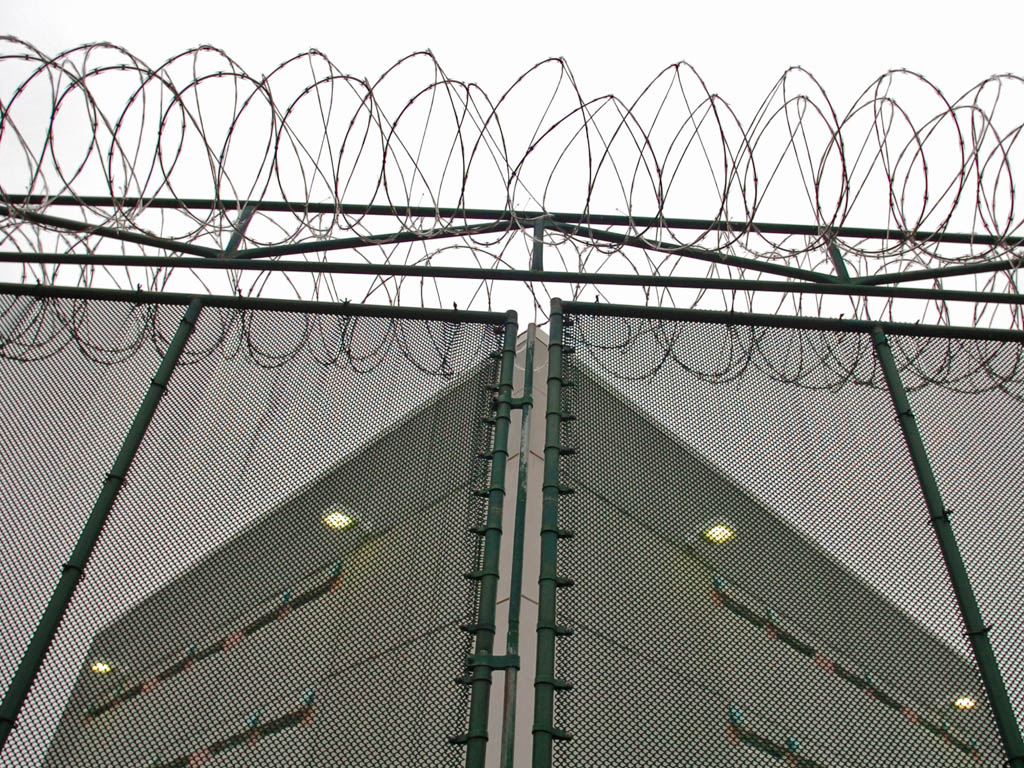 The pope's stop at the Philadelphia facility will be the latest in a series of prison visits by Francis, an outspoken opponent of the death penalty and lengthy prison terms. The Curran Fromhold facility, named after a warden and deputy warden killed by inmates at another Philadelphia jail in 1973, opened in 1995. Sitting on a 25-acre (10-hectare) lot at the city's northeast edge, it is one of the newest of the six Philadelphia prison system facilities.
Giorla, who learned in February that the Vatican was considering one of his jails for a papal visit, said his staff hoped the pope would use the occasion to recognize the value of their work, which he said was mostly overlooked.