Middle - Marie Clifford (left) with the Mary Washington Relay For Life committee on Be Bold, Be Bald Day. The Huntington High School Class of 2012 member has already become an essential part of the University of Mary Washington campus in Fredericksburg, Virginia, where the teenager is a freshman. Clifford entered the Huntington School District as a kindergarten student and graduated as one of the top members of her class.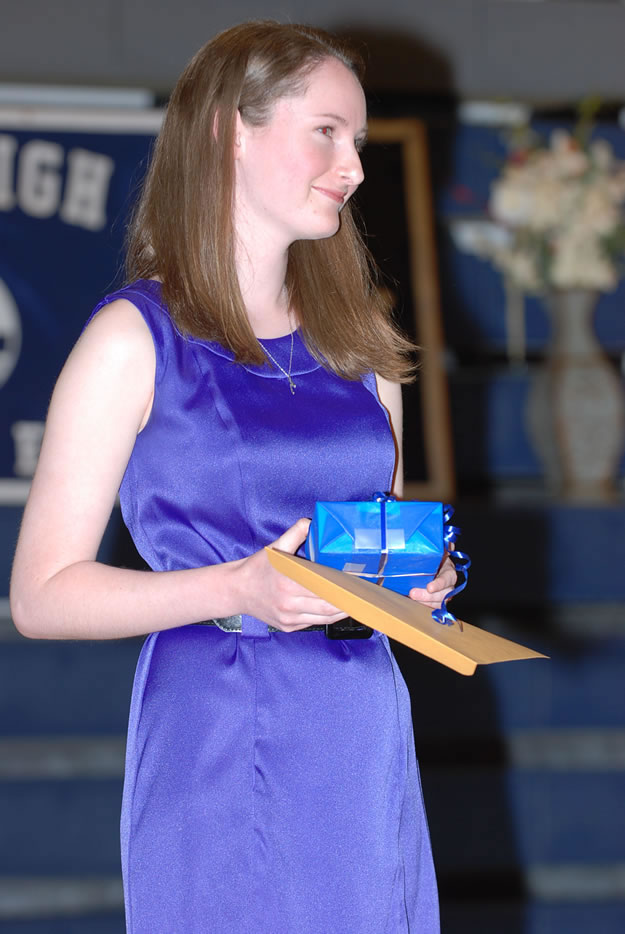 Clifford and fellow members of Mary Washington's Relay For Life committee recently raised money by wearing bald caps on Be Bold, Be Bald Day, a national cancer fundraising event that honors those who courageously fight the disease. Clifford served as captain of Huntington's girls' fencing team, earning four varsity letters in the sport. Clifford participated in the National Institute of American History and Democracy at the College of William and Mary in Williamsburg, Virginia.
She served as president of Huntington High School's National Honor Society chapter, performed with the orchestra's wind ensemble and in the orchestra pit during school musicals, played with the Blue Devil marching band and held down memberships in both the English and Science national honor societies.