We will look at creating a relationship, first manually, then using the lookup wizards to do the task. Same as a lookup list but consists of a fixed set of values you type in when the lookup is created. Thanks for your input, I'm fairly new to Access so thought I was doing something wrong. When you publish an Access report to Word, you'll lose any check boxes the report contains. With Google Search Appliance (GSA) connector framework 3.x, user group lookup is an essential part of user authorization when searching for controlled-access content, especially for early binding.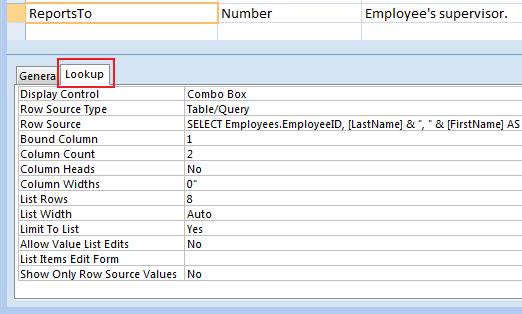 If you really need to make the change you could try to locate a machine with Access 2010 and use it.
Luckily, you can take advantage of a couple of workarounds: either display the literal values or use Wingdings to display the check box controls in Word. After the user identity is resolved, GSA will pass it to the connector for group lookup if any connector(s) are designated for group lookup. In order to investigate the causes, we need check user authentication, group lookup, and ACL information retrieved for controlled-access content. Even I was not granted access account to the system due to the client's policy, with this approach I was still able to easily verify the user's group membership and the controlled-access content a user was supposed to search.
Also of note if I change these other fields to Check Box and try to change them back to Text Box, they also revert to Check Box. In Access 2013 the "Text Box" option is still there in the drop-down list, but when selected it immediately switches to "Check Box".
Based on the group membership information returned from group lookup, GSA will do result trimming to return … results to the user.