K2 MissDemeanor Skis - Women's 2012: The K2 MissDemeanor Skis are the standard for a high performance all-mountain twin-tip.
All-mountain skis are designed to handle anything you throw at them including powder, ice, groomers, steeps, heavy snow, and everything in between, but they aren't necessarily a master of any one terrain.
Park and pipe skis, often called freestyle skis, are for skiers who spend the majority of their time on jumps, rails, and jibs of all kinds. Desinged to allow you to ski backwards, full twin tips are found primarily on park & pipe skis and freestyle powder skis. K2 MissDemeanor Skis - Women's 2011: This infamous all-mountain ripper is 5mm wider underfoot for 2011 and features a BioFlex core for a forgiving feel and super light swing-weight.
The new Twin Tip Specific construction of TwinTech increases the durability of sidewall skis. The MissDemeanor is built versatile enough to take on the terrain park and to charge the whole mountain in all conditions.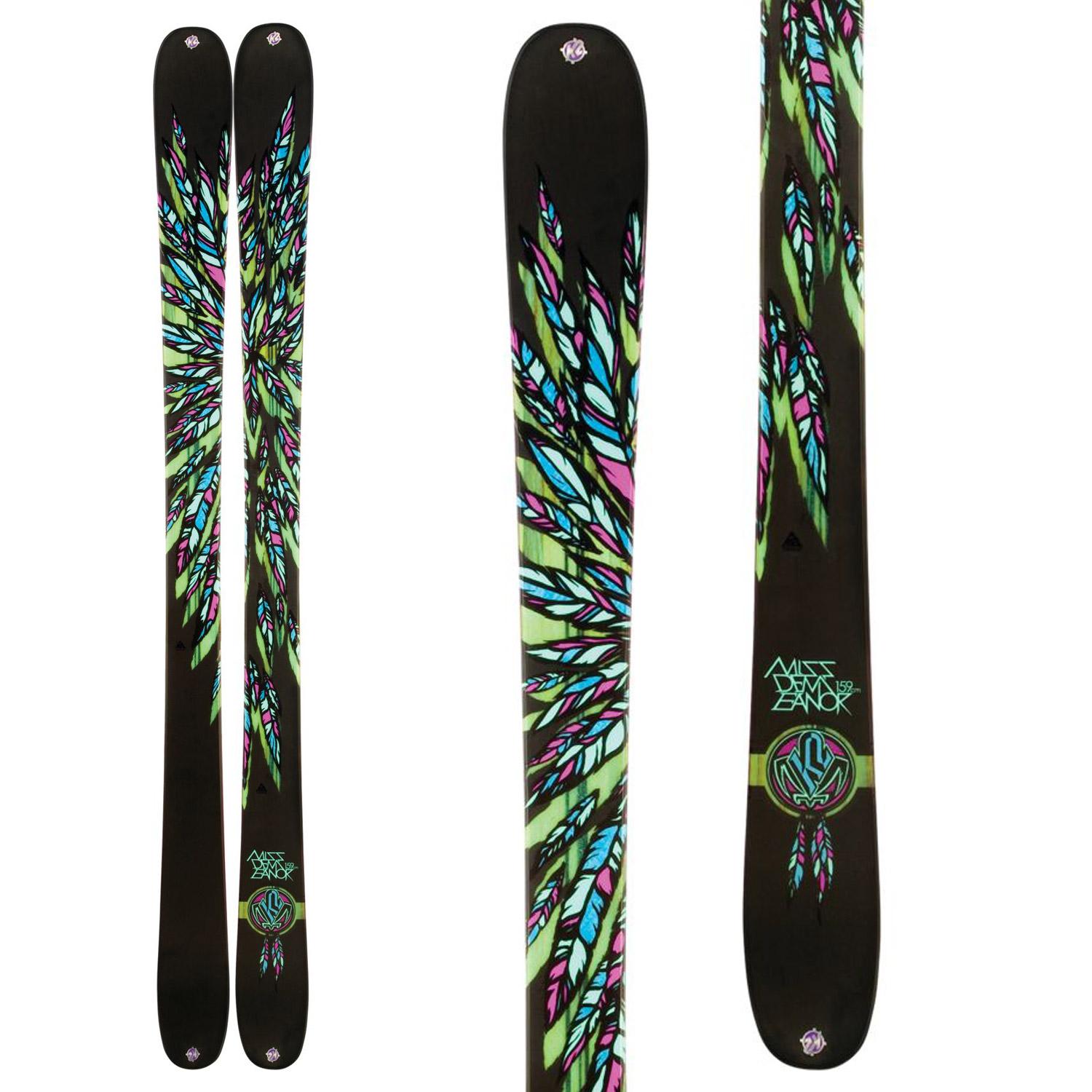 Traditionally park and pipe skis have narrower waists with full camber profiles, but this category is incorporating more rocker patterns and different shapes. More and more, we are seeing twin tips on all-mountain skis of all abilities, as it makes it a little easier to get around, and for the most part does not inhibit forward skiing. The K2 MissDemeanor Skis are torsionally rigid underfoot for supreme grip on ice and in firm pipes and has ABSorb Sidewalls to sweeten those hard landings, rail impact and rough terrain. This gives you the ability to ski backwards and back out of tight spaces, but these skis are mainly designed to ski forward. After about 9 ski days now, these skis have held up strong and are the best skis I ever bought! You will almost always find these skis with twin tips as well as other park specific features like thicker, more durable edges, dense extruded bases, and butter zones. Depending on the type of ski, intermediate-advanced level skis may have full camber, rocker, or some combination of the two.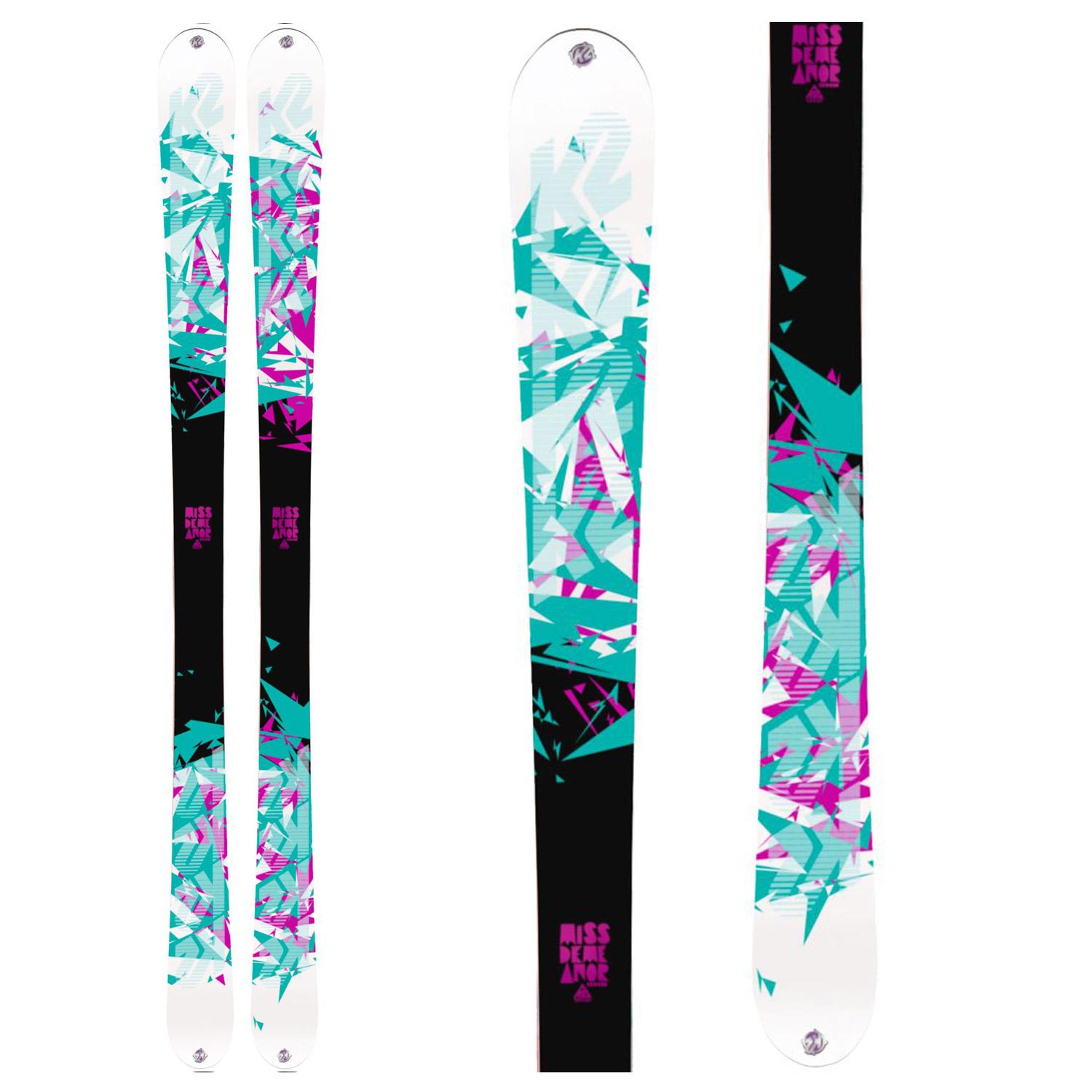 This unique method produces skis with great torsional strength, while maintaining the lively flex patterns of the wood core. They were far less catchy than previous MissDemeanor models and held a good edge on the hardpack. The MissDemeanor performed even better for all of the conditions - better turning, carving, floating and still nimble - and the best was it wasn't squirrely at all.