Life experience was definitely a contributing factor when Derrick Scott booked the role of Howard in the independent short film "Without Sanctuary." Scott is the second lead character to be cast through Back Stage by writer-director Robert Terry II, whose film deals with racism in an alternate United States where racial tensions have escalated over the years.
The more you experience, the better your rockets are.""I always knew I wanted to be an actor, ever since I was little," says Scott, who adds that "Silver Spoons" was his initial inspiration to act. I think that's the point I wanted to reach where it'd be like real life." Scott took that time in prison to read everything he could about acting.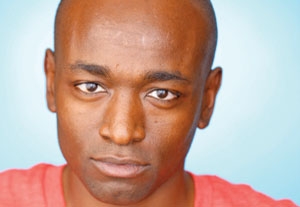 He graduated from Hastings College with a degree in theater and moved to Los Angeles shortly thereafter.It was a big step for Scott, coming from a small town in Nebraska. He continued his study of acting by taking classes with John Homa and also at Playhouse West with actor Mark Pellegrino, whom he credits as his most influential teacher."Just the way he goes about the craft, the preparation and seriousness that he brings, you can never be too prepared," says Scott. He is currently coached by Suzanne Morris, daughter of Eric Morris, in a process she likes to call "uncorking," which is "like a spiritual, emotional kind of coaching," as Scott describes it, adding she has helped him "open up and not be apologetic for anything."Terry found Scott "very laid-back" and "easy to work with" on set.
I think [Scott] has a promising career, and I can't wait to work with him again." Scott is preparing for his next acting job, a play called "Before Sex, After Sex" at the Hollywood Fight Club, which opened May 4.