Perry, Wilson and Harrison are members of Dixie JROTC (AFJROTC Dixie Wing UT-20061), the Air Force JROTC chapter affiliated with Dixie High School.
With the guidance of commanding officers at Dixie JROTC, Perry, Wilson and Harrison submitted applications detailing their JROTC, academic, social and personal achievements.
Focusing on the Air Force and Navy, Dixie JROTC's curriculum consists of 40 percent aerospace science education, 40 percent leadership education and 20 percent physical fitness training.
Perry, 18, lives in Santa Clara and is a senior at Snow Canyon High School, avid cyclist and cook at the Pasta Factory. Posted in Education, Life, NewsTagged Christian Harrison, Cody Perry, college scholarship, Dixie JROTC, JROTC, local students, local youth, military service, Nathan Wilson, ROTC, ROTC scholarship, Sgt. GEORGE – After a lengthy and arduous competition process, local students Cody Perry, Nathan Wilson and Christian Harrison have received ROTC scholarships, guaranteeing admission to the university of their choice followed by military service.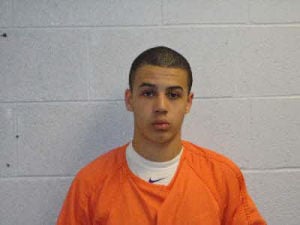 Perry, Wilson and Harrison are prime examples of the benefit a structured organization with firm values can have on youth.