On a serious note, these are all heads of real people, and Celia Scott has brilliantly captured their essential characteristics, often in no more than eight sittings.
It would be wrong to suggest that Celia Scott pays no regard to the long precedent of the sculpted head. Celia Scott is a remarkable practitioner of the skill today, with many years of developing her talent.
An attempt was made to commit Scott to admit her reliance on precedent, and so on certain presumed connections.
Neither Freud nor Scott incorporated any tendency to romanticism, the bane of English modernism. Scott has captured in this head a quality of crumpled benevolence, slightly inscrutable around the eyes.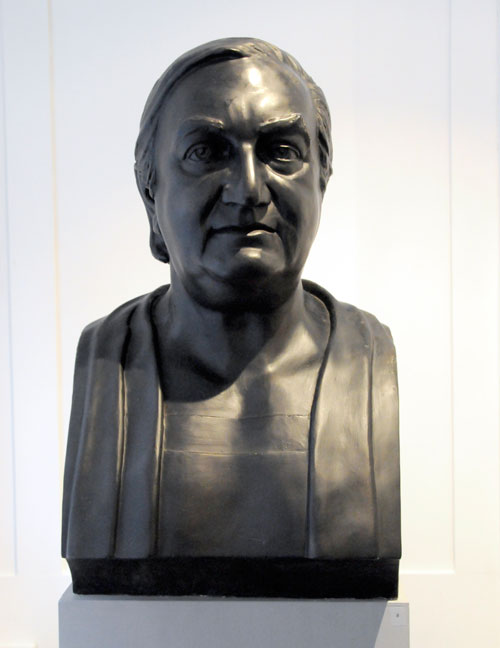 Scott too knows her method: the measurement of critical points of the head with calipers, recording them on drawings, not photographs.